Due to no payments of salaries, rural private school teachers are forced to shift to MGNREGA work.
Bangalore: Latha C.S, 32-year-old kindergarten teacher in a private school is now working in the sun, rejuvenating lakes, about two kilometers from her school, in Mandya, under the Mahatma Gandhi National Rural Employment Guarantee Act (MGNREGA).
"I did not get salary for seven months. In October I started working as a labourer for a government project in Muppttanahalli to survive through the economic crises," Latha said. "I remove silt from the lakes for Rs. 100 per day, but I am still waiting for my salary from the school," she added.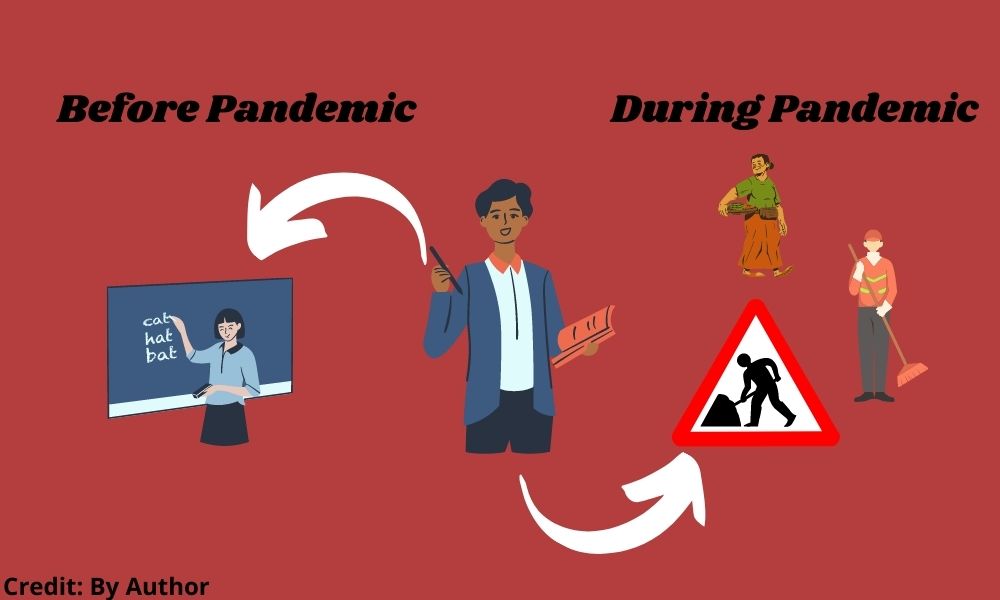 "Due to the pandemic, primary schools are closed. Since parents are not paying fees, around 30 to 40 percent teachers have shifted to low-income jobs," said Arun Kumar, President of Maddur Taluk Private Unaided Schools Management Association, Mandya District.
He also said that on an average, these teachers were getting around Rs. 10,000 in salaries. Now, they are getting less than Rs. 6,000 to Rs. 8,000 for distributing newspapers and milk door to door. "Since these teachers have started working for blue collar jobs, government is not making efforts to help the teachers of unaided schools," he added.
Latha has a commitment towards her two children and husband, whose farming business is not doing well due to pandemic. "I had no other choice but work under MGNREGA," she said.
"We couldn't stop them even if we wanted to," Manuja MK, principal of Ikshana Pathshala, the school in which Latha taught, said. "We didn't have funds to pay them, and they had to earn some money to take care of their family," she added.
Ramesh, who has been teaching Kannada and other subjects for 20 years, had to work two shifts to survive the pandemic. He sold vegetables and worked at a petrol pump. "In May and June, I worked for coconut farmers by carrying coconuts from the farms to the market," he said.
He did not join the MGNREGA due to a fear of COVID-19. "Under MGNREGA people generally work together in groups, which is a violation of one of the COVID-19 protocols," he said. He has now returned to teaching.
Gowri, who was a teacher in Sneha Convent Primary School (unaided), had to join MGNREGA in July, and clean pavements and remove silt from the lakes to earn Rs. 250 per day. She was laid off in mid-March as the school did not have funds to pay her. "After MGNREGA, I have no hope. I might rejoin the school if they open it," she said.
"If government launches a project like Sarva Shiksha Abhiyan, they should also make some criteria for small schools, and aid them during times like these," Shanta Sharan, who runs an NGO for child education, said.