In-store furniture shop owners say they have been struggling to get back on their feet post-lockdown.
DELHI- Furniture sales have declined due to the work-from-home (WFH) culture caused by the pandemic, say store owners.
Tarun Juyal, whose family has a 55-year-old furniture retail business in Delhi, said, "Overall, the sales have declined by 40 – 50 percent, since the lockdown." He added that furniture is often seen as luxury goods, and customers can afford to delay buying it.
Savita Singh, faculty in the ISDI School of Design and Innovation, Mumbai has been working from home since the lockdown started. She said, "We do not want to invest in furniture right now, especially because it is uncertain where we will move to next. Investing in furniture increases the cost of moving and we want to save our money." Many customers who did buy some furniture like mobile stands or laptop tables said they have resorted to buying it online due to the restrictions on movement and fear of the coronavirus.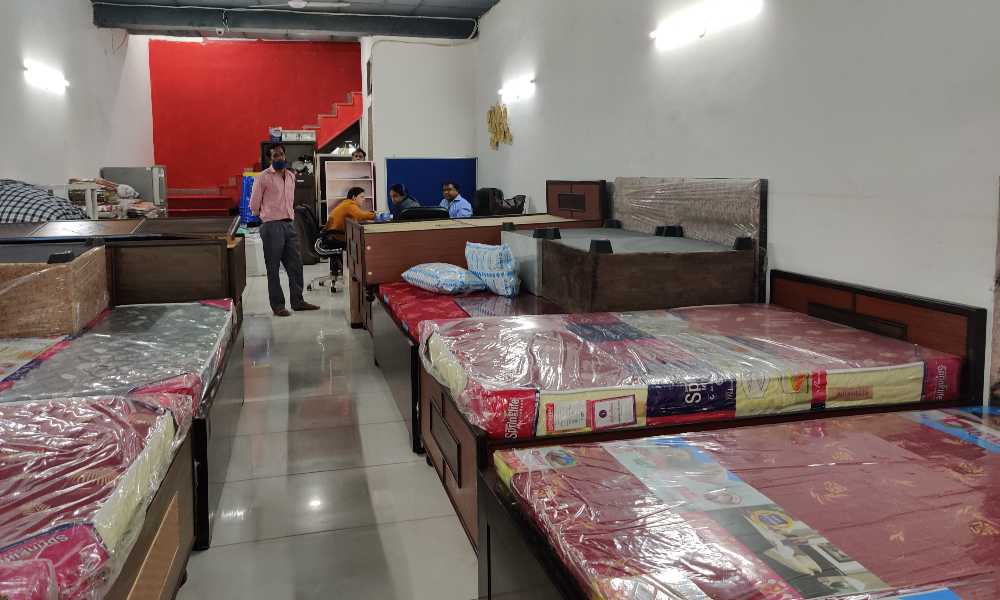 Juyal also said that workers who had left during the lockdown have still not returned from their villages. "Around seven to eight workers who worked for our store have left," he added. Rahim 'Bittu' Khan, Manager of Divine Furniture Mall, IGNOU Road also said, "We do not have work anymore. We used to have seven to eight workers. Now we have only three workers." Paying rent has become a challenge for store owners. Khan said, "It is becoming difficult to manage rent and income. My salary has reduced from ₹ 18,000 to 15,000 but we are still working because we have no other choice."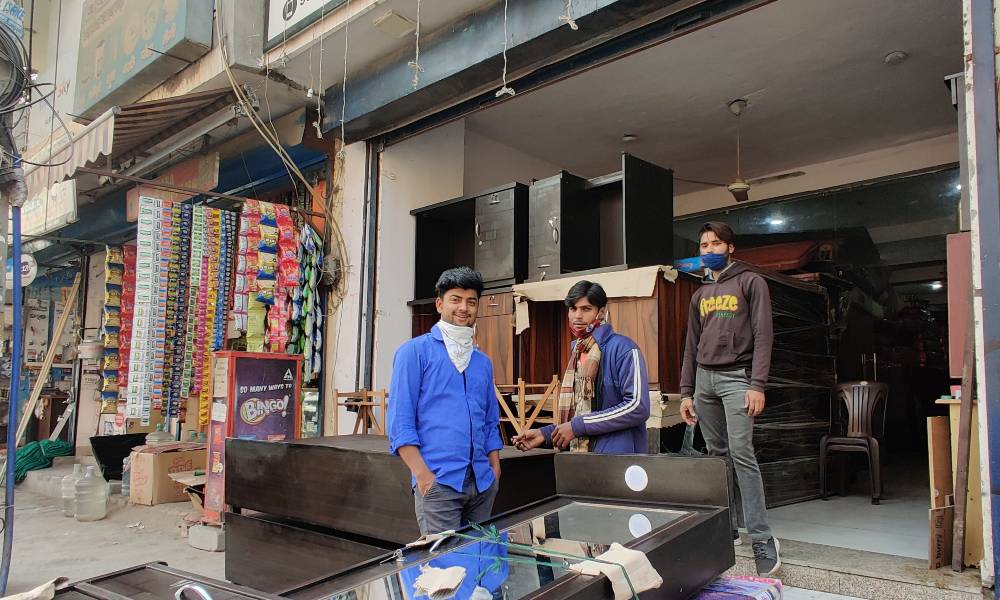 Khan reiterated that sales had declined to almost half of what it used to be before lockdown. He said, "We used to make furniture for students paying guest (PG) accommodations in bulk. Now PGs are empty as there are no students. People do not have the money to spend on furniture." Juyal said that online marketing has made things worse. "The online furniture market pursues its customers with aggressive advertising. They advertise that their products are cheaper and give discounts, which is one of the reasons why customers opt for them," he added. He said they got orders for work-from-home furniture like study tables and workstations only when companies paid employees to buy furniture.
While in-store owners are struggling, the online furniture market, both rental and retail, have geared up their social media marketing to boost sales. A public relations manager who works in the online furniture market said, "Online presence is very important. Even before the lockdown, people used to rely on online apps but now going to the stores has become secondary. E-commerce and digital marketing have become a priority." Fabrento, which is one of the leading brands in the online rental market, has innovated hashtags like #PJsandPPTs to focus specifically on the people working from home.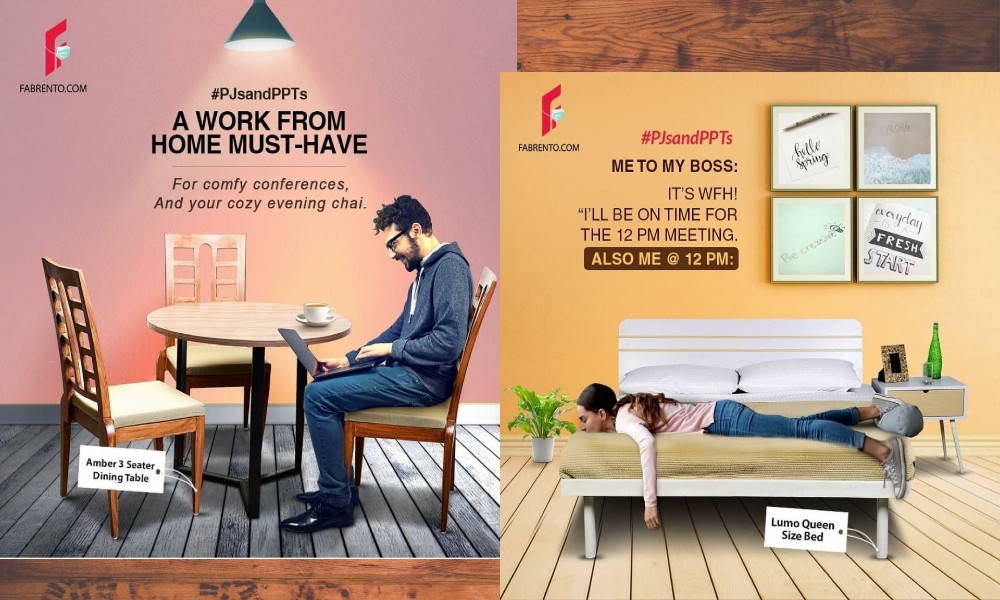 Manvika Vasudev, a social media marketing expert, said that people, who were not using the internet to buy things before the pandemic, have started using online applications. She explained, "Now, we will not go and touch every single piece of furniture in a showroom or even in a clothing store. The businesses have to create that personal touch online that we are missing because of the pandemic." She said this is the right time to invest in social media to create a solid customer base in the next five years. Buying furniture is a huge investment for many people. The store owners need to think of creating long-term goals and connections.
Juyal said, "The future of the furniture market is uncertain. International corporations like IKEA will make the market competitive for the local furniture markets. They have the resources and the brand value to dominate the market." IKEA India is set to open its second store in Mumbai on December 18, 2020. A report by Research And Markets has forecasted that the market is estimated to grow from $ 2.22 Billion in FY 2021 to $ 3.49 Billion by FY 2026. Some of the major players in the industry will be IKEA India Private Limited, Haworth India Private Limited, Durian Industries Limited among others.