With the Kolkata Metro booking system going completely online, frequenters are divided on its merits.
With the ticket booking system of the Kolkata Metro Railways becoming exclusively online, frequenters have had conflicting reactions to it and need assistance. Numerous tutorial videos have surfaced on YouTube teaching people on how to use the app.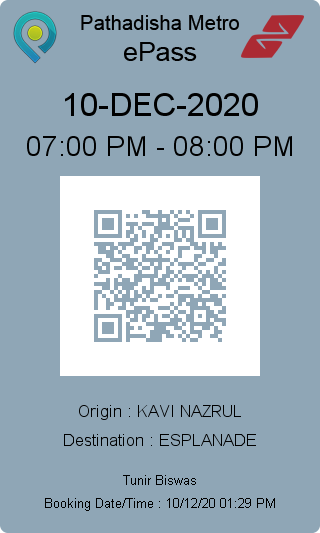 The authorities of Kolkata Metro Railways decided to introduce this to curb overcrowding during the pandemic. Now bookings can only be done with the Kolkata Metro app, where people select a time slot to generate an e-pass that lets them avail of the metro. The token system has been discontinued until further notice and having the metro card is a necessity now.  
Bidisha Kanjilal in her recent travels to the metro noticed that some of the staff working on the ground aren't familiar with the app themselves. When she tried to recharge her metro card online it did not work. "The authorities told me I can only recharge from the counter at the station but if that's the case, I fail to see the point of having the option to recharge online," said Bidisha.
Pamela Mondal, another frequenter of the metro, found the new system very accessible. "I have faced no issues in booking my tickets. But I think people from an older generation will find trouble in booking the tickets," said Pamela.
Recently, it was announced that women and children do not need an e-pass to avail the metro.
Indrani Mukherjee, Metro Rail CPRO, said that according to their surveys (station to station and on the train) they haven't seen anyone dissatisfied with the new system. But then she said that they are scrapping the e-pass system from next week. "We have noticed from our daily analyses that there has been a 30% vacancy during peak hours. So we are removing the e-pass system from the coming Monday. People can travel with their metro cards," said Indrani.
The data from the analyses are not available to the public but she said that they share it with media houses for verification purposes. When asked about what they would do if the metros get overcrowded again, the CPRO said that they will tackle that problem if it arrives. This paper published on Nature said that overcrowding increases the risks of spreading COVID-19.