As the world gets increasingly digitized, cybercrime against women continues to be on the rise.
New Delhi: Cybercrime against women has seen an exponential increase in the past few years. In 2015, the National Commission for Women (NCW) received only 223 complaints of cybercrime. By the end of November 2020, this figure stood at 647, an increase of about 190 per cent.
The annual crime reports published by the National Crime Records Bureau (NCRB) also show a similar trend. From 4242 cases of cybercrime against women in 2017 to 8379 cases in 2019, the incidence crime has gone up by 97.5 per cent.
Vikaspedia, an online information portal run by the Government of India lists eleven kinds of offences under cybercrimes against women. These include harassment over emails, cyberstalking, cyber defamation, child pornography, cyberbullying, cyber grooming, hacking of computer systems, amongst others.
As per last year's NCRB data, cyber pornography or publishing obscene sexual materials account for 13 per cent of all cybercrimes against women.
In recent times, receiving unsolicited hate and rape threats on social media has become a reality for women.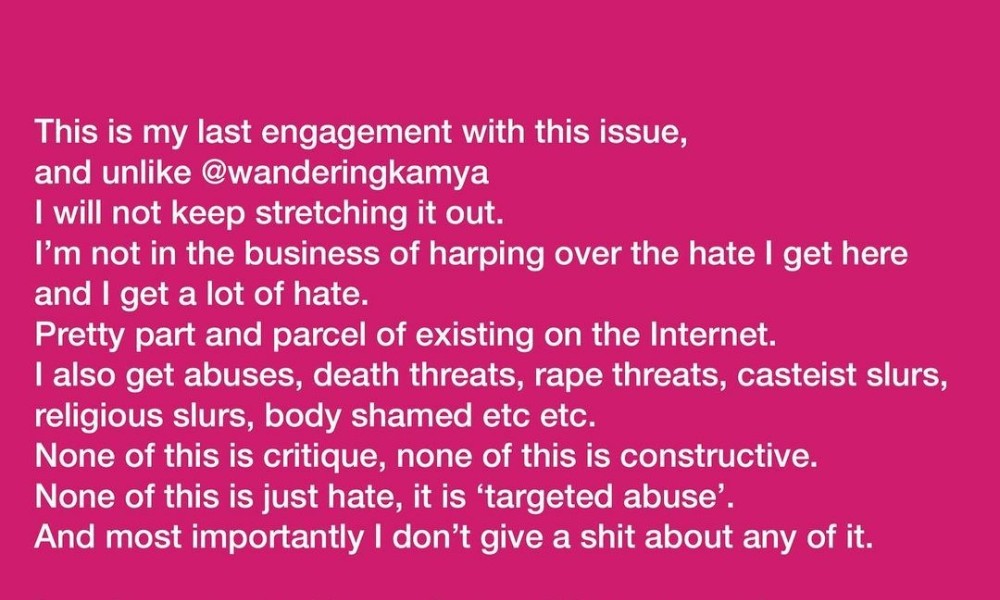 NCW saw a massive increase in the number of cybercrime complaints against women during the months of May till August this year. In a national-level conference held on August 31 2020, NCW Chairperson, Rekha Sharma, called for robust cyber laws to combat crimes against women online.
➡️In most of the cases offender is someone known to the woman

➡️Changing times call for new changes in #cyberlaws. The #IT Act needs to be amended in accordance with the advanced methods used by cyber abusers to harass women on media platforms.

— NCW (@NCWIndia) August 31, 2020
A 2019 study published in Femicide, a United Nations Studies Association project, stated that in India "there are no specific provisions for cyber VAWG (violence against women and girls) and despite existing laws that can be used in lieu of the lacking specific provisions, most women are unaware of their rights or even that these rights exist. The rapid expansion of the internet and the rise of digital citizens combined with jurisdictional uncertainty has further slowed down judicial evolution."
Even if the cases are correctly reported, said Advocate Nupur Sachdeva, the people in charge are not trained to handle such cases. "Unfortunately, neither the investigative officers nor the local magistrates have enough knowledge about cybercrimes."
She added that there is a need to set up a special court and a separate magistrate to look after the cases of cybercrime in a state.
Vandita Morarka, the founder of One Future Collective, a not-for-profit organization that provides legal and mental health support to survivors of gender-based violence, said that the cybercrimes against women would presumably increase from here on.
"The more online we are, the more these crimes would increase. If the intended targets are online, so are the perpetrators, so the automatic assumption is that harassment will increase. Added to this, is the high level of anonymity which makes people feel that they can get away scot-free," she said.