It has been observed that RBI's 'Mani' app for the visually impaired sometimes detects fake currency bills or even scrap paper as real money.
Archita Chakaraborty
"MANI" or Mobile Aided Note Identifier application by the Reserve Bank of India (RBI) is going haywire, as the app is now also identifying bus tickets and fake currency bills as real money.
The app, that was launched on January 1, 2020, was meant to help the visually impaired people to identify currency notes and know the value of money that they're trading through an audio notification in either Hindi or English and non-sonic mode such as vibration. This app can also work offline once it is installed in an Android or i0S system and it can be navigated by the voice control as well.\Some people have complained that even if they scan a scrap paper, like a bus ticket, the app identifies it as currency.
Ankur Sharma, who is employed in the IT sector, had an awful experience while checking the application for his blind sister. "My experience was not good. Most of the times when I scan Rs. 10 the app identifies it as Rs. 50 or Rs. 5. RBI should look into this matter. I was testing this app for my sister and I am very disappointed. If any blind person uses this, there are high chances that they'll be cheated.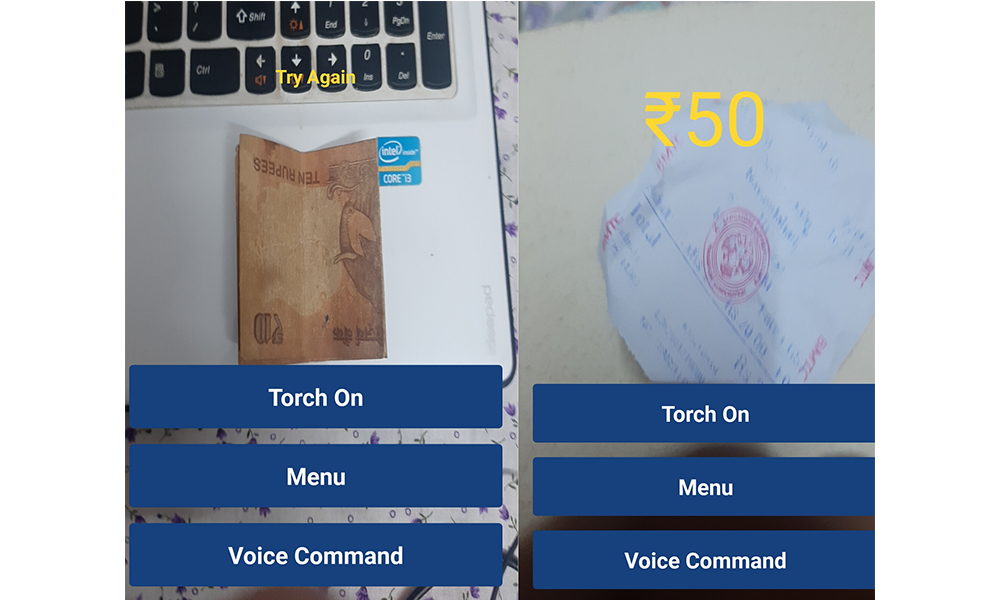 "I know it's just a starting phase and I appreciate this initiative, but the app needs refinement to be at the disposal of the visually impaired people," he added
Jyotish, a call scanning trainee at the National Association for the Blind, said, "The biggest problem with this application is that it identifies even fake currency notes, as the monopoly notes, as real money. It cannot differentiate between fake and real notes. I have been using this app for the past two weeks and I think it needs some updates regarding security check otherwise we won't even know if someone has fooled us."
The app might prove helpful and it is "better than the previous ones" but the software needs more development because people are facing trouble when they are trying it in public or to buy something from any small shop. Sometimes it takes time to recognize the denomination of the scanned notes.
"I downloaded the MANI app on January 7 and it is better than the previous note identifier apps. The whole idea behind the app is good but sometimes I face scanning issues. It doesn't work properly if I put my note in different angles. As a blind person, it is not possible for me to always keep the note in particular place and RBI should take care of these issues," said Nawaz, a graduate from Karnataka University, who is visually challenged by birth.
Department of Currency Management of RBI mentioned that the application is still under process and it is being worked upon. The new updates are coming soon.
Surya Shankar Roy, a former software developer at Atos, a European multinational information technology service and consulting company, said, "It is difficult to modify the software to check the authenticity of a note. And for this purpose, an extra chip should be attached to every currency and also a developer has to create a programme in such a way that the app can read the chip inserted into the notes and can tell if it is fake or not."
He also mentioned that even if the currency scanning apps are developed in such a way, there will be always high chances of hackers hacking into the programme easily and making fake notes with similar features.
Despite all the shortcomings, "MANI" app is expecting more users to serve the visually impaired people. Over one lakh users have already downloaded the app.