Bengaluru has witnessed an upsurge in the number of migratory butterflies.
By Kurian Joe
The number of migratory butterflies has gone upto 4000 this year as compared to 1000-2500 in 2018, says Mr. Lokhna Agri, entomologist at Bannerghatta National Butterfly Park.
"The butterflies generally arrive in the early monsoon period. This year we have noticed an increase in the number of migratory butterflies, as compared to last year," he added.
With the onset of northeast monsoon, between October and December, they migrate from the plains to the Ghats. . While during the period between April and June—just before the start of the southwest monsoon, they migrate from the Ghats to the plains.
"The temperature in October 2019 was comparatively lower than that of October 2018 which may have led to an earlier migration this year" said Mr. Akshay Hebikar, an environmentalist.
There is a large annual butterfly migration in Southern India. Every year between October and December, swarms of two species of butterfly—Dark Blue Tiger and Double Branded Brown Crow, fly through the Bangalore-Mysore area to their summer destination in the evergreen forests of Sahyadri in the Western Ghats. There, they crowd in dense congregations for weeks, for courting and breeding.
Around 46 species of butterflies take part in the migration process in the state, including the Dark Blue Tiger, Blue Tiger, Common Crow, Double Branded Crow, Common Emigrant, Mottled Emigrant, Common Albatross, Lime Butterfly and the Crimson Rose.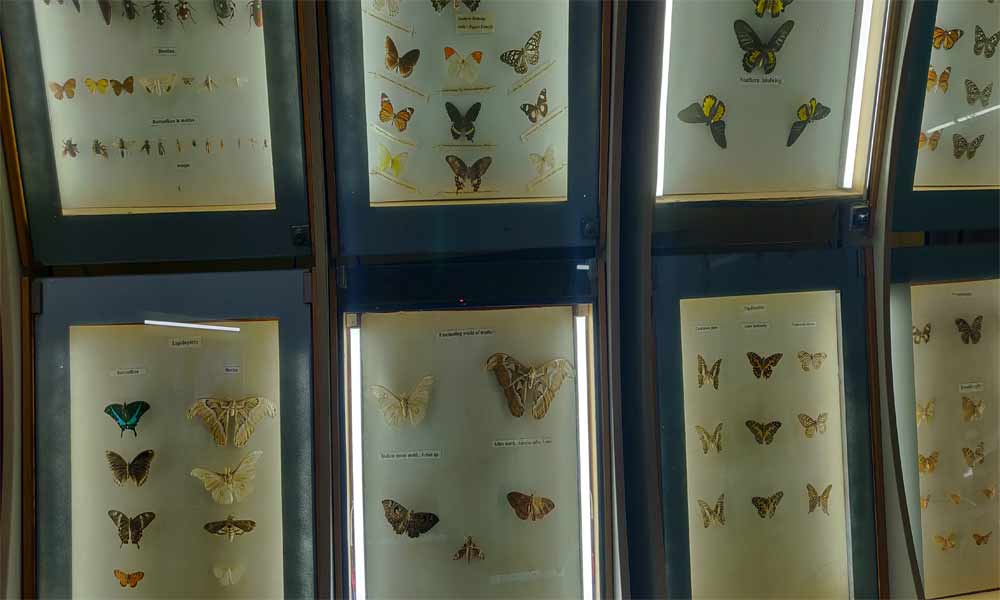 Prasanna Kumar, Wildlife Warden of Bangalore said "Butterflies are crucial pollinators and their contribution to global agriculture is valued next to honey bees. A fall in their population would also lead to a fall in their predator population like the wasps, spiders and birds."
With 1,800 known species and subspecies, the country has 10 per cent of the total butterfly global biodiversity.
"It is hard to keep an account of the number of butterflies migrating. Hence an approximate count is taken. We are forming groups of researchers to do an in- depth study about their migration this year" added Mr.Lokhna.