Distribution Transformer's rate of failure in India is around 15 to 20 per cent
By Arghyadeep Dutta
Central Power Research Institute organised a workshop to help manufacturers of distribution transformers to reduce the failure rate through effective cooling and proper maintenance. The rate of failure of the Distribution Transformer in India is in the range of 15 to 20 per cent compared to the failure rate in developed countries, which is one to two per cent. The failure rate leads to financial loss to the manufacturers if a Distribution Transformer fails within the warranty period.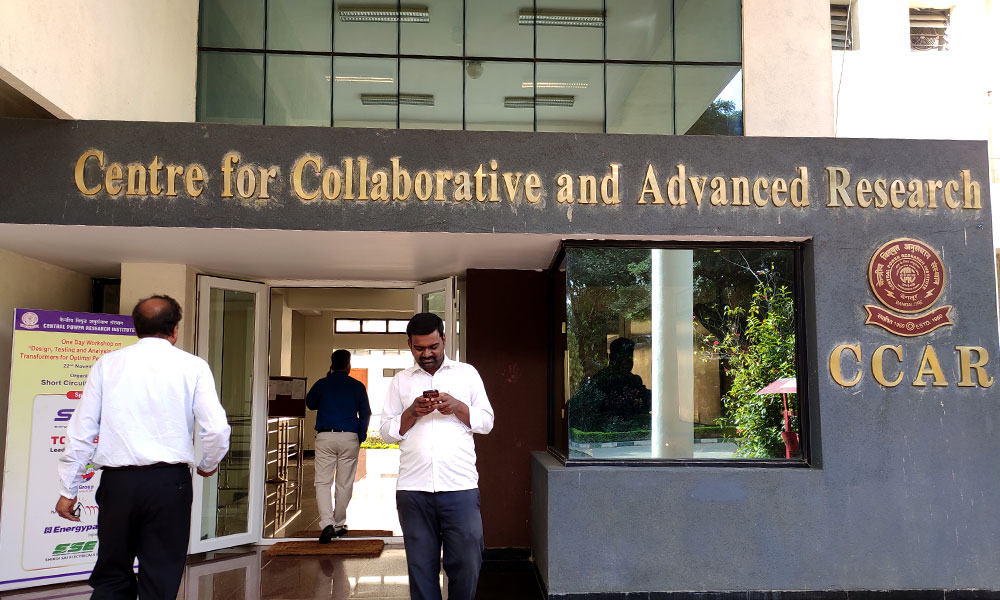 Central Power Research Institute
Short Circuit Laboratory of CPRI conducted 'Design, Testing, and Analysis of Distribution Transformers for Optimal Performance Evaluation' to optimise the supply of energy. To achieve the low rate of failure, the workshop focused on the ways of avoiding the imperfection on the facility, the techniques of effective cooling of transformers during operations, and proper maintenance.
In 2014, one of Bangalore Electric Supply Company Limited's (BESCOM) transformer blew up at Koramangla caused a death. When the damaged transformer was examined by CPRI, it was revealed that the temperature of the oil, which is present inside most of the transformers, rose exponentially and added to it, while maintaining the pressure valve was wielded off by mistake, causing a blast.
"This workshop is to keep a check in these issues and to cut the cost of production without degrading the quality. The cost-reduction is done by changing material to aluminium from the copper core without losing the conductivity and techniques of cooling the oil of the transformer to last long," said S. Arjuna Rao, Grade 4 officer, CPRI.
Vijay Shankar, Design Manager of SPS Transformers Pvt Ltd, visited the workshop to learn about some new techniques for designing a core of a transformer along with representatives from other companies. "In the latest audit, it is seen that there are some significant losses in both efficiency and monetary loss as some transformers long as long as five years but some breaks down before 18 months, i.e., the warranty period. Sometimes the loss in profit shoots up to 10 to 20 per cent a year," said Vijay.
"For distribution transformers the main problem is overloading due to power surge or sometimes for lighting arrest or sometimes due to faulty design. The workshop aims to eliminate all these issues. We discussed on ten different issues to keep everything in check. I conducted a session on the design of transformers where I addressed the probable design mistakes that are these manufacturers doing to make the flow of energy efficiently," said TV Ramaswamy, Design Consultant of Sara Consultants.