The current Indian administration had announced in February 2018 that IT and ITeS services sector in India is of great importance to its economy.
Abhinav Kumar
According to IBEF (Indian Brand Equity Foundation) Eventually growing, the industry accounted for 7.7% in India's GDP in 2016.
An attempt to capitalize this industry, government had announced in February 2018 that National Institution for Transforming India (NITI) Aayog will initiate a national programme on AI focusing on research, as mentioned in the IOT Innovation Conclave 2019.Mr. Anuj Sidharth, Deputy Director Marketing & Communications, MediaTek, said, "In India there is high demand of AI (Artificial Intelligence) that helps home startups to launch in the market and expand easily, but there is no government based institutions which are running courses in country that provide knowledge to India's man force.,If youth is trained well in this field then it can prove to be a huge success for the country."
As per the definition explained in tech target website AI is the stimulation of human intelligence processes by machines, especially computer systems. These processes include learning (the acquisition of information and rules for using the information), reasoning (using rules to reach approximate or definite conclusions) and self-correction. Particular applications of AI include expert systems, speech recognition and machine vision.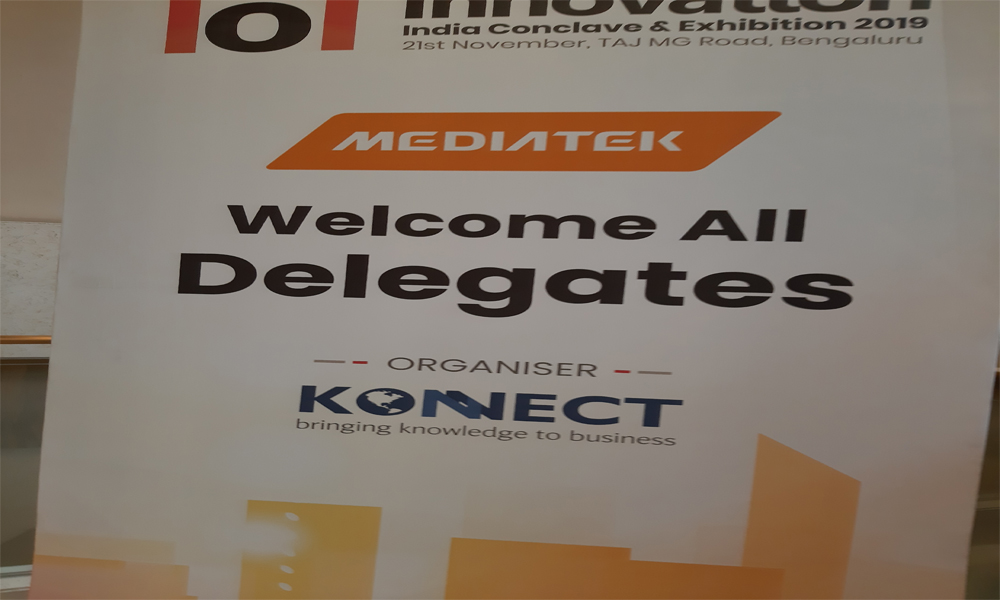 Mr. Utkarsh Panwar, President Engineering, InfoObjects says – "As per Gartner prediction, we will have almost 20 billion internet-connected objects by 2020. This will be a great opportunity for new types of products & services, especially in edge computing. Industrial AI will have a huge opportunity in terms of prescriptive maintenance with the use of machine learning technologies."
Mr. Rahul Sindhwani, CEO, Konnect Worldwide Business Media, said, "After America and China, India is the country which can dominate in AI field, as since the last four years, India started producing products in IT sector, but before that India was known only for providing the world's best IT services."
Government's scheme of 'Make in India' and Smart City across the country will be supported by AI training program course across the country.