The number of private vehicles with expired registration certificates is increasing in Bangalore.
By Archita Chakraborty
The regional transport office stated that over two lakh two-wheelers and four-wheelers are operating with expired registration certificates in the city.
The number of vehicles seized by the Regional Transport Office (RTO) increased by 45.54 per cent since 2017. In 2017 174920 vehicles were caught, and in 2018 it rose to 284510.While in 2019 (till November) it went up to 321243 vehicles.
To control the pollution generated by increasing number of vehicles, the RTO is allowed to fine the vehicles which either have an expired registration certificate (RC) or don't have one .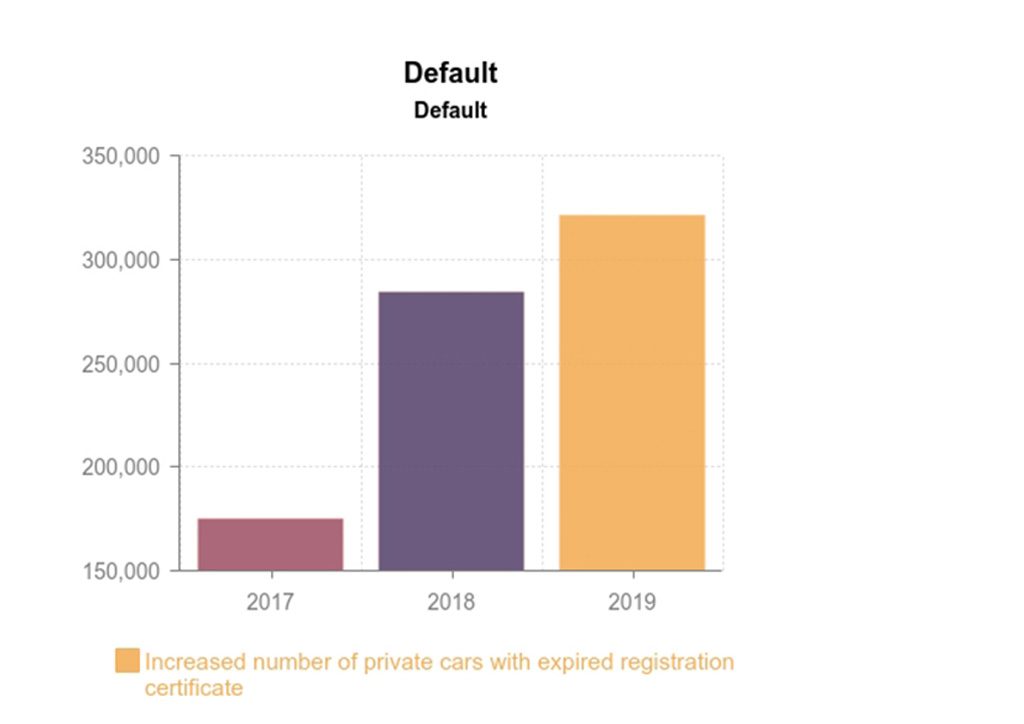 Shivaraj B. Patil, Additional Commissioner of e-government department of Karnataka Office of Transport Commissioner said, "People should be more careful about their vehicles. We collect green tax from the owner of the vehicles which are over 15 years old, when they come to renew the registration certificate. The money collected from the tax is supposed to be spent on controlling air pollution."
"The cars with a red band are old vehicles. It is easy to identify them to check for emission. We try to spread awareness through campaigns and field inspection," he added.
The Karnataka State Pollution Control Board (KSPCB) followed the footsteps of Delhi government of banning the petrol vehicles which are running for over 15 years.
M.N.Srihari, traffic expert said that, it is an illegal act to drive a car without an RC or an expired one. "The registration certificate needs to be renewed after every five years. The certificate will be assigned for 15 years from the day of purchase. It is illegal if people don't renew it, and they surely have to pay fine.. The registration certificate is equally important as a driving license." said an official from the Karnataka Office of Transport Commissioner.
If a person re-registers the vehicle after the due date, a late fine of Rs. 500 is charged for a private four-wheeler and for two-wheeler it is Rs. 300 per month after the due date. Also, an additional fine of Rs.1000 will be charged for every year after expiring of RC. It will be charged by the RTO. Mrs.H.K. Lokesh, Chief Scientific Officer said," after the approval of the proposal, we started working with the transport department. We check the smoke density for diesel cars and carbon monoxide-hydrocarbon oxide of petrol cars. We then compare it with the car's age and send it to the transport department. But most of the cars of minimum 10 years age, affect the air due to unchecked pollution safety or engine. "
Environmentalist, Sandeep Anirudhan stated that an old vehicle can also affect the air. It spreads harmful gases like carbon monoxide, nitrogen oxide and other pollutants. The private vehicles need to be re-registered annually, to ensure that the vehicles are roadworthy.