Robotics is being taught as a subject in several schools across Bangalore. Students say that it is fun to learn science in a new way.
Shalu Chowrasia
Science can be fun for students at all schools if Robotics is introduced as a subject, co-founder of QtPi, Anto Jerlin says. "The curriculum at regular schools is often boring for students. What students learn as a boring theory subject can also be taught through an activity based learning," he added. In Bangalore, Robotics is taught in only six government schools.
Students showcased their robotics skills at the Bangalore tech summit.
When The Softcopy visited the 22nd edition of the Bengaluru Tech summit, school students were demonstrating a miniature model of an agricultural robot. This was a part of their project. They made it using qbricks, qbits, and connectors and were operating it through an application on a smartphone.
A seventh standard student of BRS Global School told The Softcopy, "I have been studying Robotics as a subject in my school for the past few months, and it has been a great experience. Now I get to learn science the practical way, I work on model projects, and the faculty helps me with it.
"The model has an ultrasonic sensor, led lights, and can be used for farming purposes," he added.
QtPi held a Robotics workshop today at the Tech Summit, where 116 students from 15 schools participated from five states–Andhra Pradesh, Delhi, Hyderabad, Tamil Nadu, and Bangalore. The faculty members accompanied the participating teams at the workshop.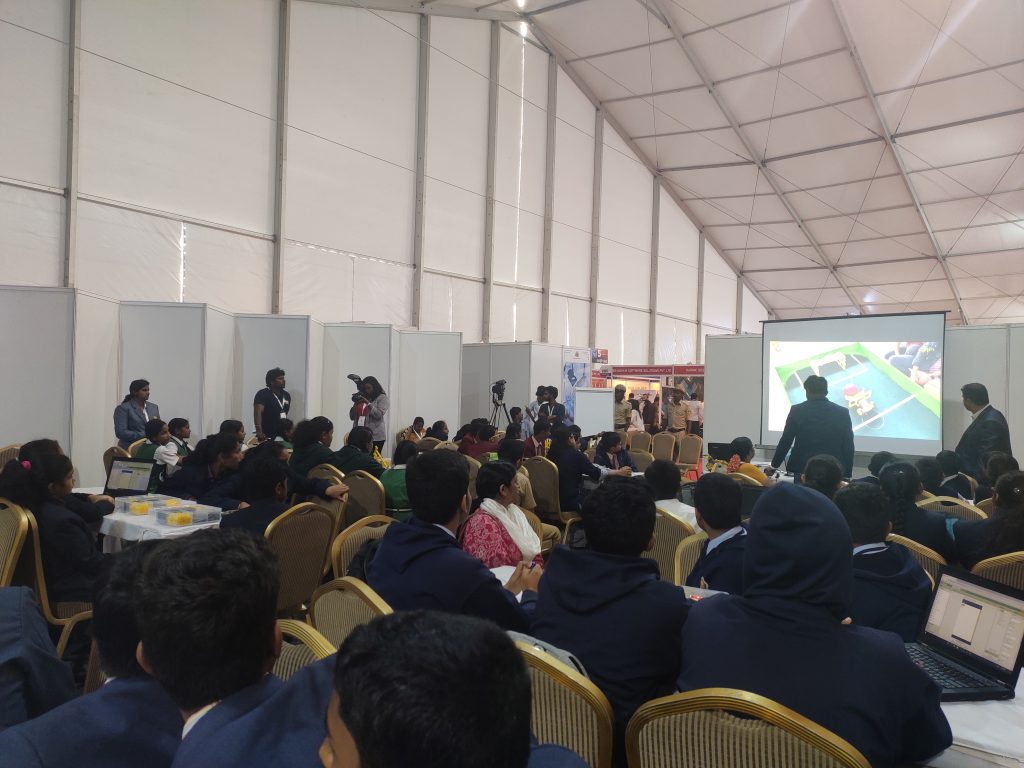 News reports say, robotics is being taught at six schools currently, including government higher primary schools at Bannerghatta, Yediyur, Immadihalli, Seegehalli, and Madiwala.
QtPi teachers teach Robotics to 10,000 students across Bengaluru. Several other establishments have also partnered with private as well as government schools in Bangalore to teach Robotics to kids at a primary level. Experts point out that this helps them understand science in a fun way.
"We are planning to work with government schools. Even now, we are working closely with the government of Karnataka and have done a few proto-workshops in schools of Gulbarga and Belgaum," said Jerlin from QtPi.
Jerlin added, "This Tech Summit is a great exposure for kids. They talk about their project and get feedback on it."
Product engineer of QtPi, Johanna, told  The Softcopy that they have held different workshops and camps at government schools but have integrated the Robotics and STEM education (Science, Technology, Engineering and Mathematics) with special curriculum to private schools only and have also partnered with them.