E-Mudra by SBI is supposed to help get loans for small businesses
By Arghyadeep Dutta
Banks and Non –Banking Financial Companies (NBFCs) failed to create awareness about Mudra loans to small scale business owners and entrepreneurs. Four years after the launch of Micro Units Development and Refinance Agency Loan or MUDRA Loan by Prime Minister Narendra Modi, most of the rural business owners are uninformed about it.
In a seminar on women empowerment and entrepreneurship by
Awake- Association of Women Entrepreneurs of Karnataka Kavita B raised a concern on how problematic it is to get loan from a rural branch of a bank.
"Most of the rural branches don't know about the existing scheme and moreover, there is no awareness programs in rural areas on such schemes so that one can set up a business," said Kavita, the owner of a Garments business at Magadi, Ramanagara.
She faced problems while applying for a loan to setup her business. The bank asked for her property documents as a guarantee and then after two months the loan application was cancelled due to the bank's risk factor assessment.
Atthe seminar she got to know about the MUDRA Loan for small and medium sized enterprise(SMSE)..
Mudra loan was launched on April 8, 2015 under Pradhan Mantri Mudra Yojana (PMMY) to help setup and grow small and medium sized business. The loan is provided by cooperative banks, NBFCs and small finance banks.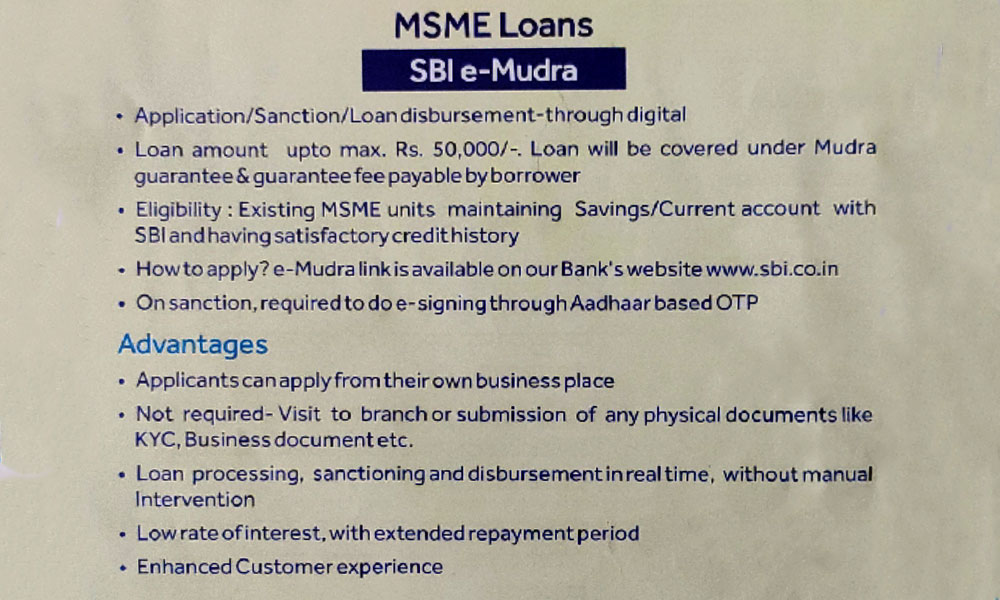 Under PMMY there are three product categories— Shishu, Kishor and Tarundepending on the size and growth of the business. For Shishu it's a loan upto Rs. 50,000 has to be sanctioned for Kishor it's from Rs. 50,000 to Rs. 5 lakh and for Tarun it's from Rs. 5 lakh up to Rs. 10 lakh.
"Nobody knows who the authority is and which bank to apply in for. On the other hand banks are also skeptical on the usage of loan by the borrower. Because often loans are taken to waive off another loan," said Brinda Adige, an activist.
Vijay Goel, District General Manager of SBI said, "We know that there is a lack of awareness and that's why we launched E-Mudra loans that notifies all small branches around the state. E-Mudra loans will be helpful for this kind of small startups and entrepreneurs because for E-Mudra one has to fill an online portal with their Aadhar card, phone number, a photo and a current account."