The BBMP plans to talk to potential contractors for the redevelopment of the historic K R Market.
Ritam Chatterjee
The Bruhat Bengaluru Mahanagara Palike (BBMP) will meet prospective contractors to further plans to redevelop the historic Krishna Rajendra Market (K R Market).
In July this year, the BBMP had floated tenders for the development of the market for the second time. Not a single bidder came forward. The project is in collaboration with the Bengaluru Smart City Limited (BenSCL).CE Suresh, Chief Engineer of BenSCL said, "The BBMP is now planning to hold a consultation meeting with prospective contractors to understand their reluctance in accepting the project."
BenSCL plans to build smart vending zones, sensor-based smart dustbins, recycling unit, composting unit, and enable organised vehicular and pedestrian movement in this project. "We are also planning to change the bus routes from KR Market and build a foot over bridge from Chickpet Metro Station to the market." Suresh added.
On March 9, 2019, BBMP had floated tenders for the reconstruction of the KR Market.  Even after two months, there was not a single bid from any contractor. BBMP had no other option but to close the offer to accept bids. On June 3, the BBMP once again floated tenders for the same. The last date for  bidding was June 27, 2019. No bids were received.
Sarfaraz Khan, the Joint Commissioner of Solid Waste Management, confirmed  that there was no change in bidders even after the deadline  was extended.
"The contractors are worried about protests from existing vendors of KR market. We have given them a deadline of two years to complete this project, but no one is willing to carry out the work in such a crowded area and finish it before deadline," Suresh said.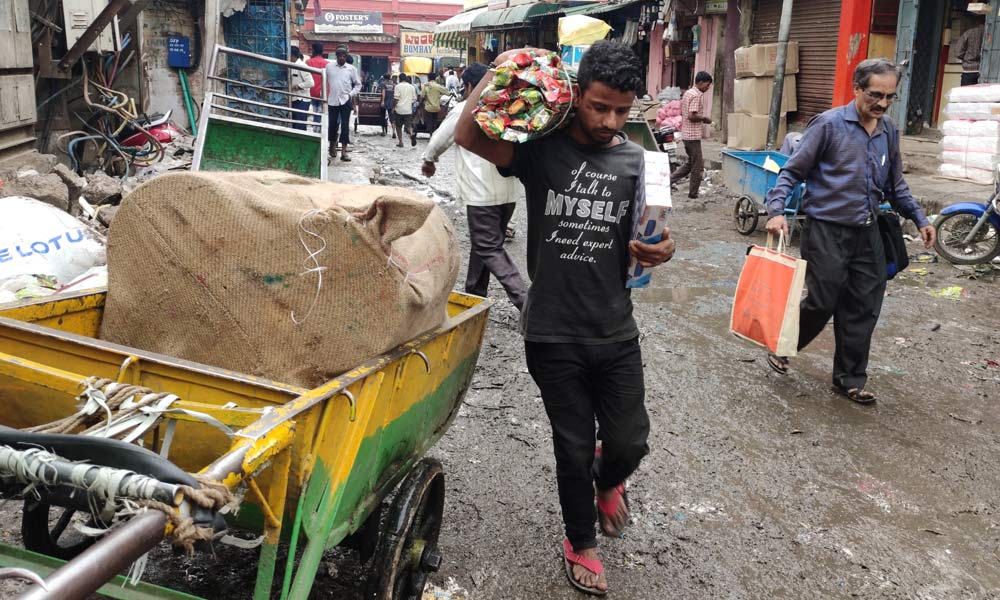 "Shop-owners, as well as customers, have many logistical issues like solid wastes scattered all over the road, lack of open space for storage of equipment for many years. These might have been resolved if the project had been taken up. The project also proposed to build new a stormwater drain. electrical supply lines, and water supply lines," Sarfaraz Khan added.
Bholaram, a wholesale customer from J. P. Nagar who visits KR market weekly, said, "I have been coming here for the past seven years and I do not see any change in these roads. Daily-workers of several shops as well as customers are forced to walk on these filthy roads since no recent development has been done."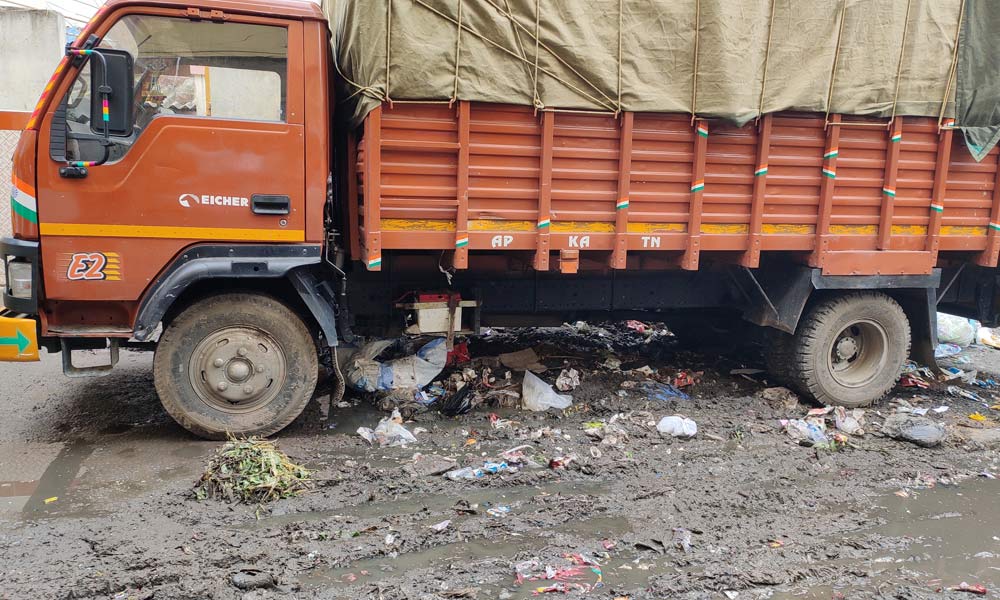 Ranjeet, a shop-owner of Kaveri Exports in KR market said, "Customers who visit the market are often  unable to walk on these roads because of heavy equipment lying on the narrow roads,  thereby affecting our business considerably."
Anil Bhaskaran, an architect from IDEA Centre architects said, "Since many years KR Market have been lacking management and professionalism from the civic body. Now 'Smart City Project' will restore the heritage status back to the market, but building contractors are not willing to take up the risk of vendors running operations in the building while renovation work happens."