In the last five years, 16 to 47 percent of athletes in India have suffered from Athlete Triad
By Manasi Pawar
Bengaluru, Jan. 31, 2019.
According to the study by the Rajiv Gandhi University of Health Sciences, more than 20 percent of athletes in India have suffered from Athlete Triad, an unpopular disorder among the athletes.
Bharat Kumar, Medical Officer at the Sports Authority of India (SAI), explained, "Infertility and Athlete Triad are common among the athletes that play regularly. I wouldn't say that it is increasing but, there is a high risk of it occurring among females than males."
[media-credit id=39 align="aligncenter" width="800″]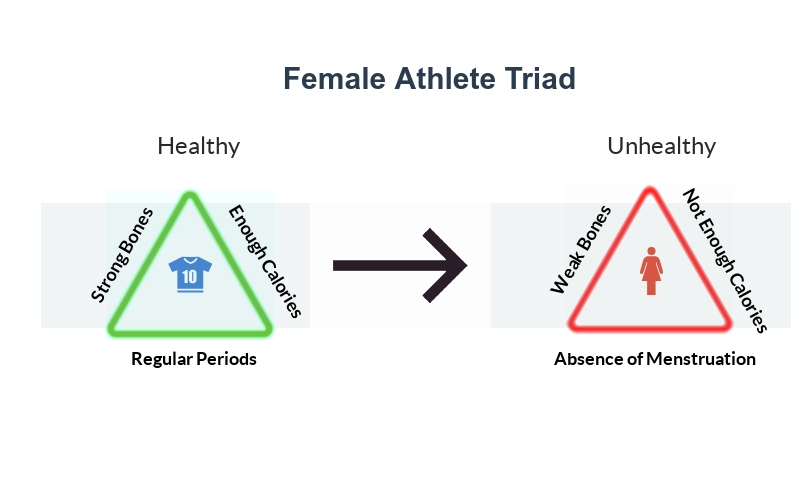 [/media-credit]
Amruta Rao, who used to be a state level boxer in Mumbai explains "I am a boxer, I started playing when I was 11 years old. My weight was 50kgs and my coach had asked me to bring it down to 45kgs. There was a proper diet plan and everything was perfect until I started suffering from bone loss, hormonal dysfunction, and irregular menstruation. It happened when I was 18. The continuous monitoring of weight took a toll on me, so I had to withdraw from the sport."
Bharat Kumar further explained, "This disorder is common among people who are into sports that need them to continuously monitor their weight. Sports like figure skating, gymnastics, boxing, kick-boxing, wrestling, and other body weight-restricted sports. It is when you have a lesser food intake to manage your body weight, because of that restriction, the hormones go into dysfunction, and there is a stoppage of menstruation."
This also happens when there is a lack of awareness among the athletes about the repercussions of the sports they are playing. "I did not know about something like this. A lot of my female friends told me about their irregular menstruation, I thought it is just due to a lot of training.", said Mahesh Gundurao, a football player in SAI.
"I have heard about infertility and a lot of my friends have gone through that, but not about Athlete Triad", said Kripa, 18-year-old Taekwondo player from Orissa, who has come for a sports camp in SAI.
There is no specific drug to cure the Female Athlete Triad. It has to be cured by eating more healthy food and not controlling the body weight. According to Doctor Nilima Mantri, a gynecologist, "the treatment requires involving several academic disciplines or professional specializations. It is curable, but it takes time because it affects the athlete's body functions."
"It is not only seen in athletes but also women who are very conscious and keep monitoring their weight all the time. It leads to bulimia and anorexia sometimes."