The National Education Policy (NEP) was passed in 2020 with the main aim of ensuring universal access to all levels of school education along with developing scientific temper among the students.
Schools across the country are looking forward to include vocational courses in their curriculum after the implementation of National Education Policy (NEP), 2020.
Browsing through an exhibition stall at the Gen 20 Forum, Yogesh Sharma, a representative from Army Public School, Bikaner said he is looking to start vocational courses in his school. "I am looking for it (skill courses)."
The exhibition is being held at the Rajendra Sinhji Institute on Mahatma Gandhi Road where several NGOs and other companies are presenting the courses or classes that they offer.
Laxman P Joshi, Head of Programs and Technology at Lend-A-Hand India said that after the implementation of NEP 2020, schools have become more open to include skill-based courses and classes in their curriculum. He added, "We are one of the first few organisations in India who were advocating for vocational education as part of the school curriculum." Because of their advocacy and reaching out to key players in the sector, Joshi said that the Indian government included vocational courses in the curriculum around 2012-13. Lend-A-Hand India is an NGO working with government and government-aided schools to provide vocational courses in India since 2005 had set up a stall "Skills on Wheels."
Vocational training is referred to as technical education, as the learner directly develops expertise in a particular group of techniques or technology. In order to promote vocational courses, the central government has a centrally sponsored scheme named Samagra Shiksha
"NEP has had an effect," said Joshi, "because it has put the focus on vocationalisation. Both the central and state governments are pushing for it." Due to this, initiatives are being rolled out faster.
Another exhibitor, Rajalaksmi Radhakrishnan said that her company, LearnNInspire, is collaborating with about 100 schools across the country. They provide three-year courses from class two onwards. "We need to give the children some time to see the results," she said.
Dr. Anurupa Anil, principal of CNR Gandhi Public School said, "I am hoping to introduce some skill-based courses for my students." As a relatively new school, she said that she has only been able to initiate vocational classes indirectly through activities like tie-dye, preservation methods, etc.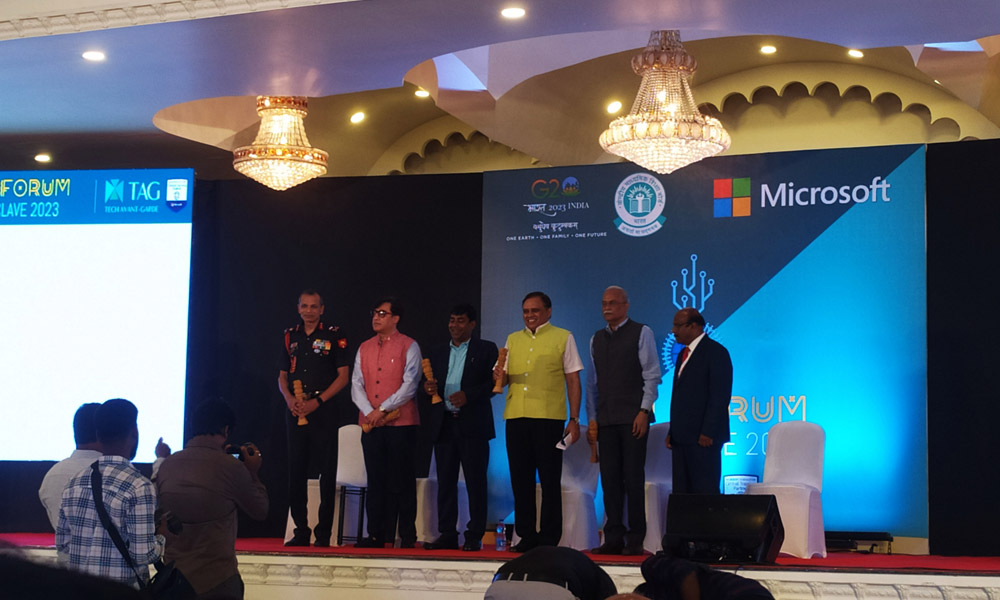 She said, "Activity-based learning is important because it captivates the child's attention and they are able to retain information and develop skills better."
Speaking at the Gen 20 Forum, Dr Sridhar Srivastava, Joint Director of National Council of Educational Research and Training (NCERT) said that experiential learning will equip students with skills and not just a degree.
Raj Nehru, Vice-chancellor of Shri Vishwakarma Skill University (India's First Skill University), said that the creativity and individuality of students need to be developed so that they can unleash their full potential.