Work from Home and other post-COVID-19 situations have resulted in lower occupancy in Paying Guest (PG) accommodations.
During the two years of pandemic, Paying Guest (PG) business faced loss in Bengaluru due to Work from Home (WFH). Post COVID-19 PG owners had to reduce the rent so that they can get enough occupants amid fears over work from home.
"We could not move from the house and it was really difficult to even purchase daily essential items. And even to buy those essential items there was no money left because the PG was empty," said Abdul Majeed Khan, who owns a PG named Nada PG in Kodihalli, Bengaluru.
Before the pandemic, on an average, 120-150 people were staying in the PG. However, during the two years of COVID-19,  the number came down to 50, said Srivari PG's owner, Konda Reddy. He added that when the lockdown lifted, the work from home situation did not help.. The numbers of people opting for PG were less and most of them were students.  The owner had to lower the rent from Rs 7,500 to 6,500. According to an article, 8000 PGs in Bengaluru shut down during the pandemic.
Malli Reddy, who owns MS Luxury PG in Kengeri, said it was not just financial trauma but it took a huge toll on his mental health and personal life. Throughout the lockdown, he lost approximately Rs. 50,000 and had to take loans to pay off his electricity bills. The number of renters went from 24 to zero. His income was too low to feed his family at the time. His contract with the builder had expired and he had to send his family back to the village.   Reddy had to rent a store room to keep all the furniture and accessories of the PG.
Majeed Khan said, "It affected me both financially and mentally. I had to break my fixed deposit and take money from my savings just to make sure I provided my family with the necessities."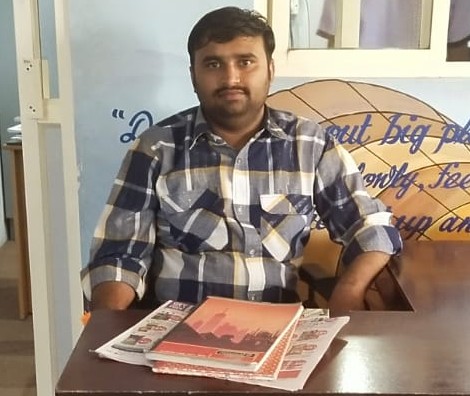 A few people were not sympathetic with the PG owners, saying that they charge too high for basic facilities and take payments in advance with no return guarantee. However, a renter in MS Luxury PG stated otherwise. Madhu, a student, said "the food, infrastructure, and laundry every facility here is worth the price and I don't think it is unnecessarily high priced at all. But COVID-19 is still affecting the PG as there are mostly students residing here and no working person."
There are 9,135 active COVID-19 cases in Karnataka. Mahesh Kumar TV, Assistant Professor of Business Studies at National PU College, showed concern that such cases might grow and bring COVID-19 again. Since there are new guidelines about work-from-home, he said, "It is difficult for WFH culture to prevail in the education sector but other than that there is a possibility that it flourishes and it would result in a dynamic shift in the urban and rural businesses. Since the pandemic, urban businesses have faced losses as people left the city but the same people who went back to their hometown managed to set up a new businesses there.