Wine lovers who need no reason to drink wine; now have no reason to celebrate National Wine Day.
Vapi -You can't raise a glass to it. The Covid-19 pandemic, among other things, poured cold water over National Wine Day on Tuesday.
"Even if I want to drink and celebrate National Wine Day happily, I can't. In the current situation where people are dying in lakhs, I can't be pouring myself a glass of wine and celebrating it," said Arjun Sarkar, a resident of Kolkata.
He added that he is unwilling to stand in the queue outside the liquor stores because of the pandemic.
The US celebrates National Wine Day on May 25 every year. In India, it's on February 18. However, some people do mark the US celebrations.
Kashish Singh, a 22-year-old resident from Delhi, was upset that she cannot celebrate National Wine Day, since all the nearby shops are closed.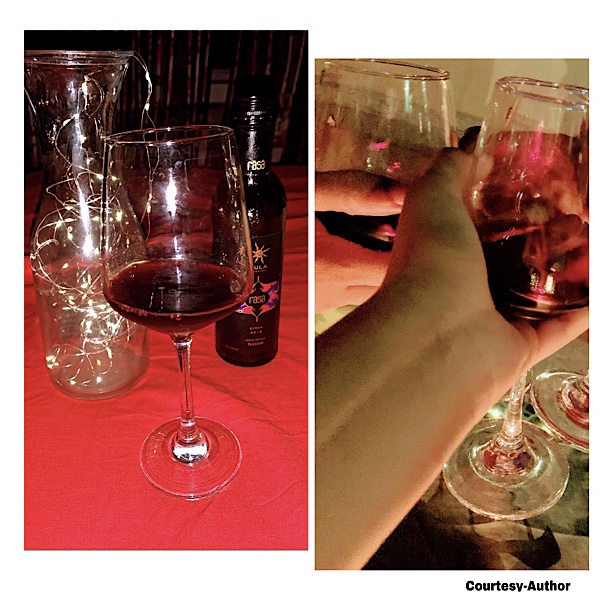 Mr Vijeta Bali from Bangalore is not celebrating today, but he said, "If it were not a pandemic, I would have called over my friends to my place to celebrate National Wine Day, had a feast, and enjoyed the occasion to the fullest."
Shivani Malhotra, a resident of Vapi, Gujarat, said, "Unfortunately I stay in a dry state and because of Covid-19 restrictions, I can't go to nearby places like Daman to have wine and celebrate the occasion."
According to India's Wine Insider report between 2010 and 2017 , the Indian wine industry recorded a double-digit compounded annual growth rate of over 14 percent, making it the fastest-growing alcohol beverage in India.
John Paul, a U.S ex-pat currently residing in India, New Delhi, said, "As I am in India now and things in India are a bit complicated looking at it, especially in Delhi, and I won't celebrate the National Wine Day this year if I was in the U.S. I would have given it a thought to celebrate it."
DN Raju, Owner of Soma Vineyards Bangalore, said, "Wine is a celebratory drink and used for all special occasions. But because of the pandemic, the celebrations have gone down, starting from birthdays to business meetings. The sales have dropped around 40 percent compared to previous times before the pandemic."
He added, "Hoping for a situation to go back to normal so that people can again celebrate special occasions with wine and even the National Wine Day."