Among Us, Indian gamers see a rise during the pandemic but via mobile.
Bengaluru: The pandemic has helped the mobile gaming industry see a boom in India as a significant share of Indians has taken up mobile gaming.
According to a report by InMobi, 45 percent of Indians started playing mobile games due to the pandemic. India is the fifth-largest mobile gaming market across the globe. Video gamers in India, on average, spend about eight hours every week playing video games. Mobile gaming is the most popular way of gaming globally and in India, closely followed by computer gaming and console gaming.
Shikhar, a regular mobile gamer, said, "During the pandemic, the amount of time I spent on playing online mobile games increased massively. Earlier I used to spend about an hour on games but during the pandemic, it went up to approximately four hours a day."
A survey conducted by the Limelight Networks showed a strong global preference for playing games over watching movies or TV shows. The same study showed that about 24 percent of gamers in India play video games during work daily. Gamers mostly do this for entertainment and relaxation purposes, the report added.
Among Us, an online game launched in 2018, peaked in 2020 during the lockdown. It was the most downloaded mobile game worldwide in 2020.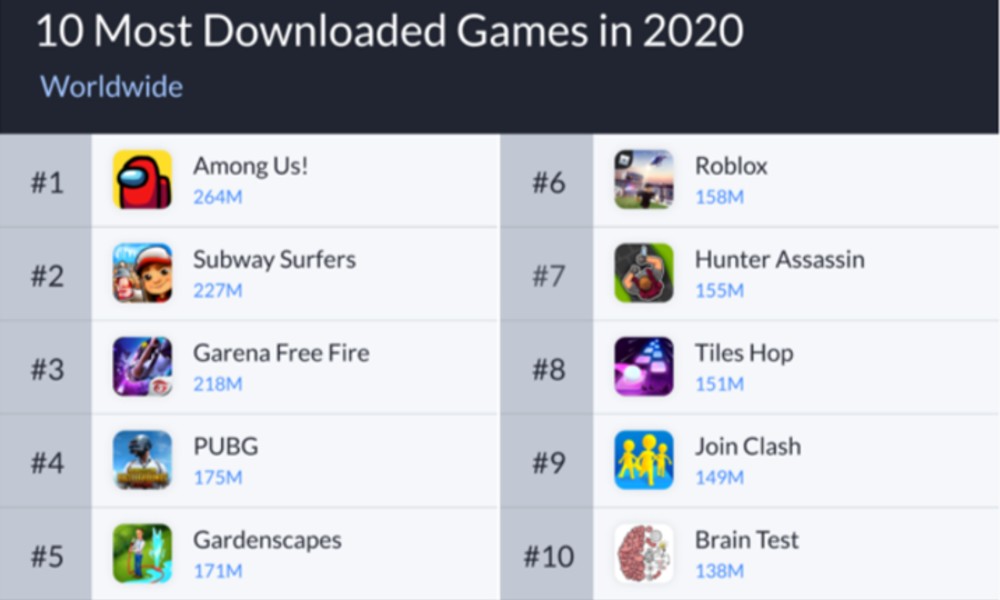 Games like PUBG (before the ban) and Call of Duty also attracted most gamers.
"PUBG was the game I spent most of my time on. After the ban, I shifted to Call of Duty mobile," said Zoravar Singh Jamwal, an avid mobile gamer.
The mobile gaming craze is not restricted to just men, women gamers are also highly committed to mobile gaming. Out of the total women mobile gamers, 77 percent of them are committed gamers said a report published by InMobi in 2021
It's not just the younger generation that's been taken in by this trend, people of the age group of 45 to 54 are also hooked to it.
The trends show that mobile gaming is here to stay. With more and more people getting introduced to the mobile gaming world and 45 percent of new gamers joining the community during the lockdown, the industry is expected to only grow in the coming years.
"The number of gamers is bound to increase if the pandemic continues. More people are into gaming now, ever since the pandemic hit. Gaming is rapidly growing in India, and there is a big boom for the mobile gaming industry," said Salvito D'Souza, the Assistant Operational Manager, 99Games.