Decreased rental deposits and monthly rents, and flexibility in rental agreements are making it easier for people to shift to the city.
Bengaluru: If you are looking to shift to Bengaluru, then sky-high deposits won't stress you anymore. It has become easier for tenants to rent houses in Bengaluru since the Work-From-Home culture has led to increased availability, decreased rental deposits and monthly rents, and flexibility in rental agreements.
People who are just shifting to the city are getting cheaper accommodation. Suhel, who just shifted to Bengaluru in January, is delighted because he is paying Rs. 5,000 less for the same 1Bedroom-Hall-Kitchen (BHK) house in SGR Apartments, Marathahalli, than the other tenants who have been staying there since last year. "I just hope they don't increase the rent in the coming months," he said.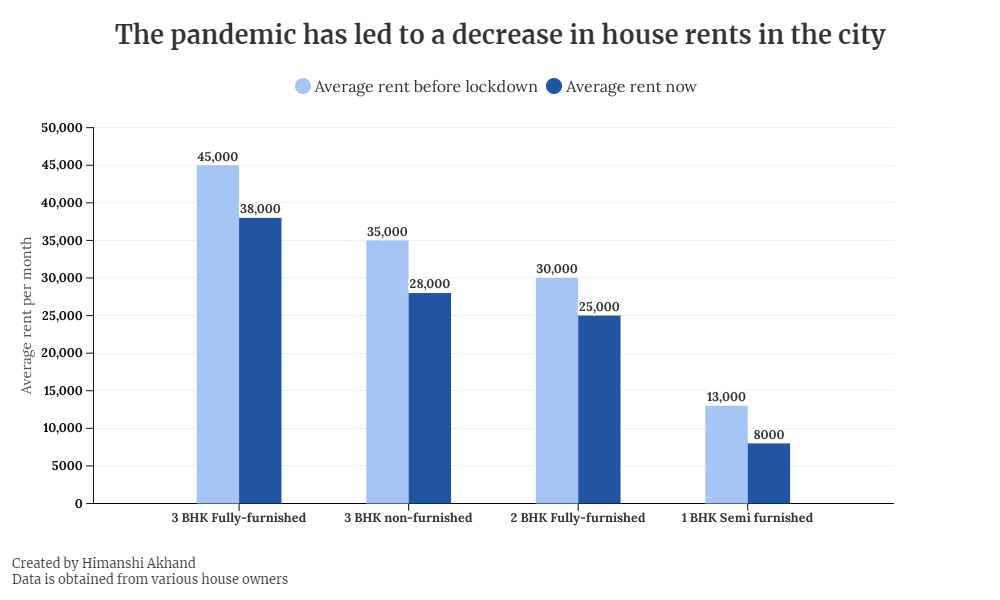 Giridhar E., who owns 75 1BHK flats in Marathahalli, said that the rents are almost 20 to 25 percent lower than the pre-COVID levels. "From March to May, there was no major impact because people were unable to move out of their houses. But by July, many of our flats were left vacant," he said.
Giridhar had to allow tenants to pay only 50 percent of the rent for almost six months. "We could not take the full rent because they were using the flat only to keep their luggage," he said. He is now charging Rs. 8,000 per month instead of Rs. 13,000 per month for a 1-BHK apartment. "The situation is a bit better since Pongal. We hope to return to the normal situation soon," he added.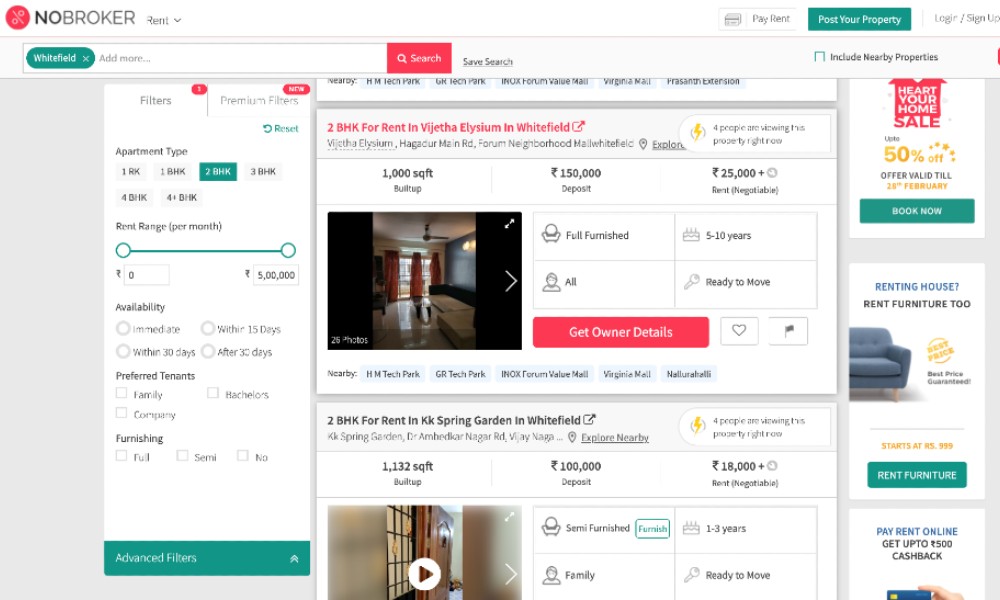 The enquiries for renting and buying houses are picking up pace after some office spaces have started opening up. Websites like nobroker.in and Sulekha and Facebook groups like Flats and Flatmates are now listing more properties available for rent. Sunil Singh, a broker at Realty Corporation, said that it is a good time to return to the city since tenants can rent the same spaces at a lesser price. A 2-BHK which used to cost Rs. 30,000 per month is now available at Rs. 25,000 per month.
Apart from a decrease in security deposits, the duration of rental agreements has also reduced. Singh said that many house-owners have reduced the duration for security deposits from eight months to four or six months. "But it might be different for apartments where owners have invested a large amount on furnishing and interior designing. They need security deposits for a longer duration," he added.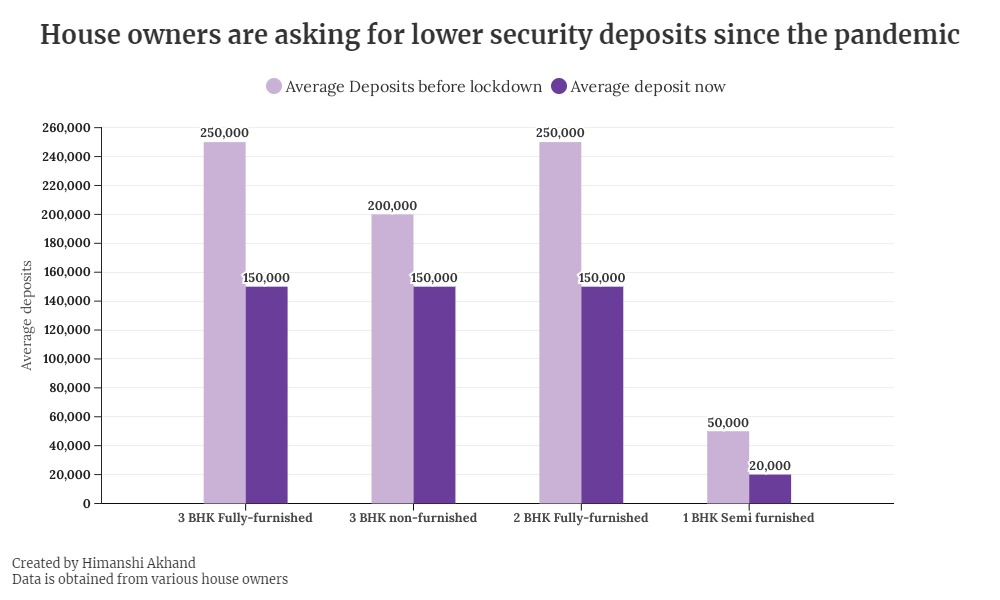 "More people want to fill their vacant properties but the demand is quite less," Nauman Khan, an executive at nobroker.in, said. He explained that the situation is different in Bengaluru as compared to other metropolitan cities like Mumbai because here the demand depends mainly on the IT sector. "Even if the office spaces open up, the number of COVID cases will determine the number of employees that companies retain or lay off, thus affecting the real estate situation directly," Khan added. He expects the situation to get normal in six months.
Vikram Bhat, Architect and Urban Designer at Urbansynthesis, explained that before the pandemic things followed an upward trend—the population of the city was increasing, more opportunities were being created, and the cost of living also increased. "But now, since we are in a breakdown situation, more efforts are needed on the part of both house-owners and tenants," he said. He added that the base price for rents should result from a dialogue between both parties after discussing the effect of the pandemic on their financial situations. "A good balance will help in the long run and create faith in the market once again," he remarked.