People are getting duped in their search for Amphotericin-B vials needed to treat black fungus patients.
Jaipur: People who have posted on Twitter to get Amphotericin-B vials, are getting fraudulent messages and calls. Responding to the calls, people who need the vials pay for them but do not receive the injections.
Cases of black fungus are on the rise in India.Bhargav Reddy from Andhra Pradesh said, "I posted the requirement for Amphotericin-B vials which we needed for our uncle in Tamil Nadu. My uncle is suffering from mucormycosis. We almost got around 30-40 calls. Around 35 people of these who called were fraud calls. They are calling us and telling us to pay the advance amount and they will send the injections. The advance amount that they are asking for is in lakhs. We can't pay such a massive amount."
"We got a call from Dehradun. They said that they can send us 25 injections. For each injection the cost they told was around Rs. 4,200. They said we can pay cash on delivery so we agreed. However, later they said that we need to pay the courier amount of Rs 6500. We agreed because it was not a big amount and we really needed the injections. We paid the amount and they replied by saying that the package is on the way. After a while, they disappeared and they are not responding to our messages now. Other dealers are asking us to pay 50 percent in advance. We are asking people to meet us so that we can trust them, but no one agrees. We cannot just agree to pay hefty amounts to people we can't trust. Till now we haven't received any injections," said Bhargav.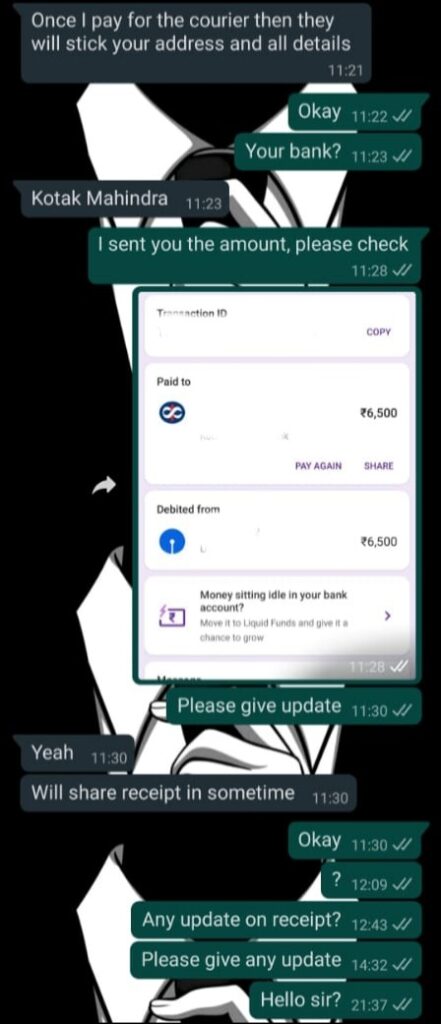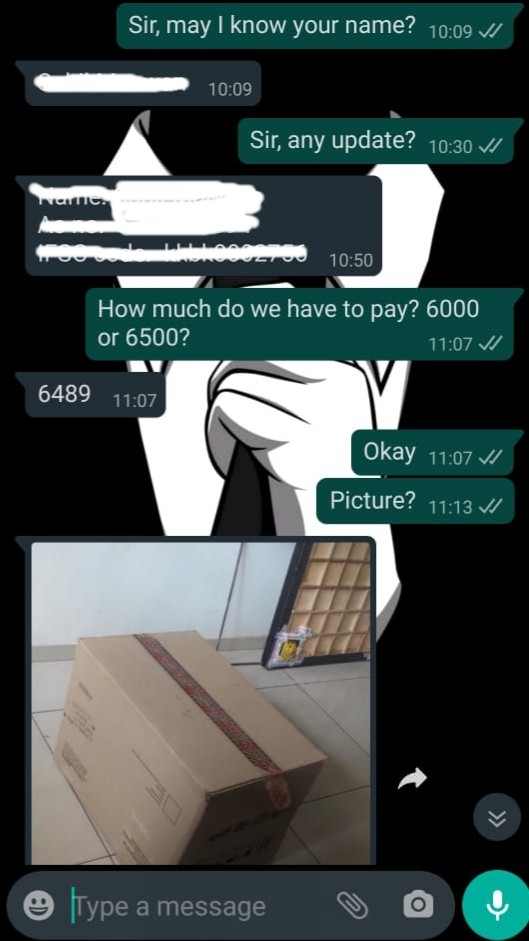 "For the first week, the hospital is providing injections. After that, we must get our own injections. In a day, a patient needs six injections. Currently, we need 120 injections. Other patients who I spoke to said that they got injections from the black market," added Bhargav.
Dr Sylvia Karpagam, a public health expert said, "Even before the pandemic, drug manufacturers were not regulated. Due to the panic and shortage of drugs, people are hoarding these drugs and the black market is increasing. There is a lot of panic buying. It was similar for the Remedesivir drug too. There have been several inputs from the multinational pharmaceutical companies regarding patents and manufacturing of drugs. The pandemic has just exposed the problems of shortage of such drugs."
She said that the state government should be able to regulate the drugs and allocate them properly. "Nothing the ministers claim, is backed by evidence. The system has no accountability.,"added Dr Sylvia.
Sanket* from Indore, Madhya Pradesh, said, "We couldn't get any injections for my mother who is suffering from mucormycosis. But I have received a lot of fraud calls. I got messages asking to pay Rs. 20,000 for 12 vials of Amphotericin-B. In such cases, we have to pay money in advance and we cannot trust such sources."
"We are unable to get any injections at medical stores. There are around 40 patients at the private hospital, and they are only receiving six or seven doses. Also, only the patients in critical conditions are getting the injections," added Sanket.
A police official from Haryana's Cyber Crime Cell said that individuals use such sites to deceive others and refuse to speak after paying the money.
*indicates name change.