Truck drivers have to cover double the distance in one day to avoid penalties under the new e-way bill system.
There is a continuous hustle in Kalasipalya loading warehouses People are loading goods on the trucks; truck drivers are unloading consignments; the staff at the offices is hastily generating e-way bills for the upcoming packages, worried that they might lose money over it.
If the e-way bill expires, transporters are levied with massive penalties running into lakhs that could cripple their businesses. "The bill expires if you do not cover 200 km in a single day. Sometimes the trucks are late due to traffic and other unforeseen events that can stop the drivers from reaching their destination on time," said Chandru, supervisor at the warehouse of Indira Logistics Ltd.
The penalty can amount to about 200 percent of the tax value of the goods. For example- if the tax value of the goods is Rs 3,60,000, then the penalty levied would be Rs. 7,20,000.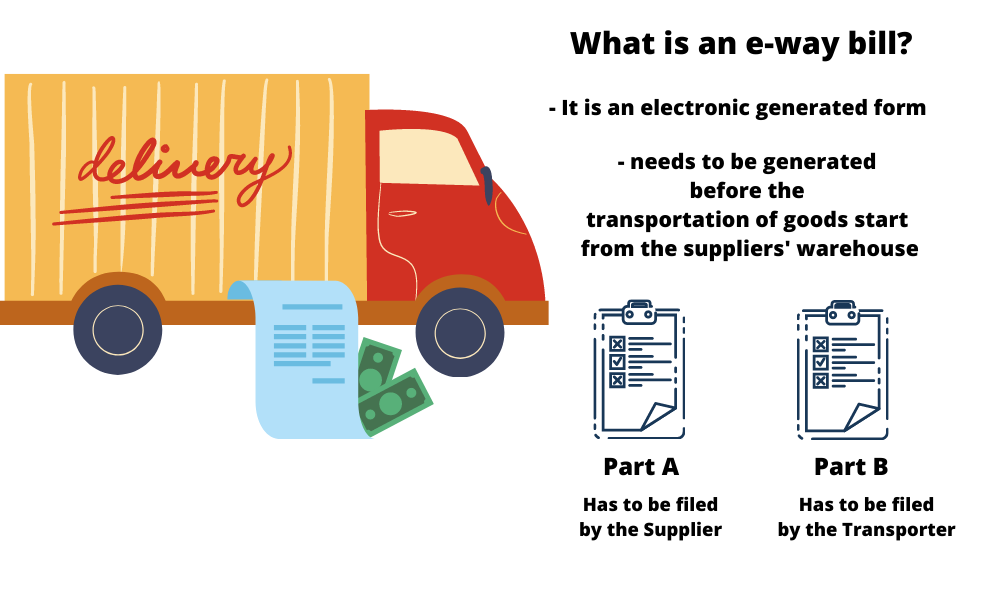 E-way bills or electronic way bills were introduced in 2018 to increase transparency in logistics as well as curb tax evasion. The bill has to be generated for inter-state and intra-state movement of goods whose value exceeds more than Rs 50,000. The GST Council noticed the practice of reusing the same EWB in many sectors. As a result, in December 2020, the GST council changed the validity of the EWB to 200 km per day from the 100 km that was permitted earlier. This means that the transporters have to cover more distance in one day that leaves no space for delays due to unavoidable circumstances like roadblocks.
 "The government argues that the new amendments are meant to enforce compliance and curb GST evasion," said Ramesh Babu, Manager of the Karnataka Goods' Transporters' Association, "but they should include the ground realities of the transport industry in these amendments." The recent changes in the e-way bill have led to massive protests in the country culminating in an All-India bandh on February 26 2021, organized by the All India Transporters Welfare Association (AITWA) and the Confederation of All India Traders (CAIT).
Appu, a worker at the Kerala Roadways said, "The Government should not levy such huge penalties for minor clerical errors. We have to bear a lot of losses." He further said that the transport sector has already been hit due to the pandemic and now with the rise in prices of diesel, these penalties seem unfair.
While some companies fear these changes will affect their financial status, other companies believe that it is manageable. Vishwa Pradhan, Head of Operations at the UCI Logistics Solution Private Ltd said, "If there is any issue, then we do have the option to extend the validity of the bill. We have 8 hours before midnight to extend the e-way bill validity. However, the government should have the facility to regenerate a fresh e-way bill more easily."
Babu added that any delay might lead to the expiration of e-way bills. "This is very difficult. There are countless things that could lead to a delay in delivering a consignment. Most times, the parties who are sending the consignment do not share the customer ID and passwords so they are unable to extend the time of the e-way bills."
Professor Anurag Saxena, School of Management Studies (SOMS), Indira Gandhi National Open University said, "It is true that the recent changes will have a drastic impact on smaller transportation service providers. It will not only impact the companies but the entire supply chain."
Meanwhile, Ramesh Babu sitting in his office in Kalasipalya said, "We will have to wait and see what the government says but till then many will have to suffer the brunt of these rules,"