Government restrictions on events impacted the tent businesses.
Bengaluru: Tent wholesalers struggles to sustain their business after the pandemic. Sudhakar, owner of Bharath Tent Wholesaler, said that he is getting only 30percent business after Covid-19. "I started this business in 1994. The income I used to get in 1994 is equal to what I am getting after COVID19. Because of the pandemic, no customers are visiting the shop. Our workforce reduced from 28 to seven."
Due to Covid-19, the government has restricted the organization of big-events in the city. . Rajesh, from Fine Tent & Cloth Company said, "We also pay taxes like liquor shops and cinemas. Government has allowed them to run their business but didn't permit us to conduct any event."
The Recent Covid-19 guidelines permit entry of 500 people for social or cultural events.
Moreover, tent rental organisations took loans to manage their expenses and business. Ajith, the owner of Kamath's tent house said, "We have 10 percent business now. So we took loan to pay rents, salaries to employees, and also to manage our own expenses."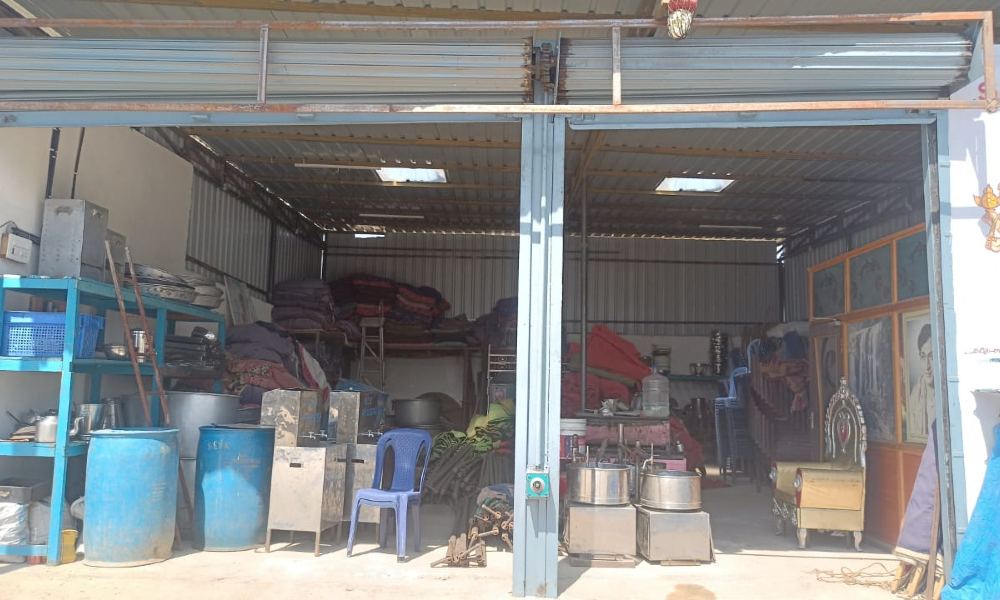 He added, "The petrol, diesel, and raw materials price went up. But our service price remains the same as our competitors are not raising their prices. We have to follow their prices to keep our business running."
Professor Dharsan from Mangalore Institute of Management and Science (MIMS) said that long term approach like diversifying the business will help the business to grow.
Lack of demand makes tent dealers hesitant to invest in tent business. Sudhakar said, "We sell tents to tent rental companies. They earn money from the events arranged by them. The government restrictions on big gatherings make tent rentals difficult to invest in." He also mentioned that his five warehouses have been reduced to one now.
Professor Darshan added, "Old tents are replaced with modernized ones. So it is advisable for the business to adopt advanced materials to build tents."