With the pandemic and the subsequent lockdown, flower decorators have been affected and without compensation, they find it hard to survive.
Mysuru: Flower vendors, farmers, and decorators have been hit hard because of the pandemic. With no weddings and other functions, they are finding it hard to survive.
"Before the pandemic, every month I used to make around Rs 10,000 with decorations and selling bouquets, but now it has come to 10 percent of what I used to make before. We make around Rs 1000 every month. Perishable commodities like fruits, vegetables, and flowers are easily spoilt and if they remain unsold at the end of the day, we throw them away. We have three to four people working for us and we have to pay them salaries. Without a regular income, it has become very hard to survive," said Raju, a flower vendor in Mysuru.
"The lockdown was imposed without any prior notice in March and we shut doors for two months. We opened only in May, and those two months were the hardest to survive with zero income," he added. He also said that with good rains during this monsoon, the demand for flowers has gone up and because of the increasing demand, the rates have gone up too.
Flower Decorators' Union in Mysuru is a year and a half old. It has 300 official members and more than 600 unofficial decorators indirectly. Parashivamurthy, president of this union said that through the union, they fight for the rights of the union members and take up issues with the government.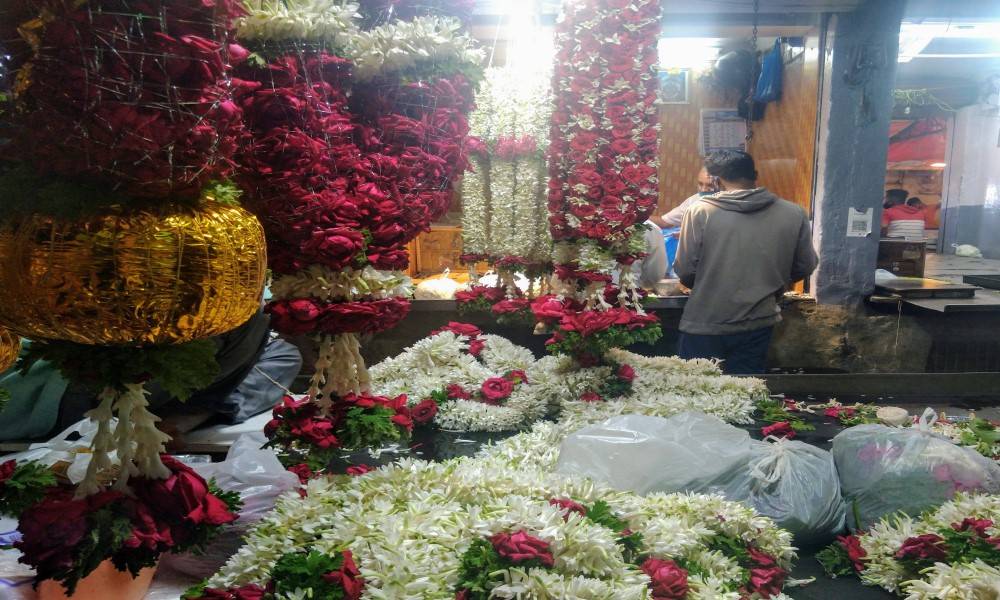 "If the lockdown was not imposed so stringently by the central government, the economy would have been better now. We would not have incurred losses amounting to crores of rupees," he said. He also said that with flower rates gone up because of rains and losses, vendors had to sell flowers at very low rates. It is still taking them time to recuperate from the consequences of the lockdown.
"Flower farmers received Rs 25,000 compensation from the government but the losses they had incurred were up to Rs 1 crore and that led to the increasing rates. We had to suffer because of this. ST Somashekhar, Mysuru District-in-charge Minister said that we cannot pay any compensation for decorators and we suffered so much," he added.
He also said that Karnataka is one of the top growers and exporters of flowers in India and exports to Kerala, Andhra Pradesh, Tamil Nadu and New Delhi. According to the Agricultural and Processed Food Products Export Development Authority, Karnataka is the second state after Tamil Nadu to commercially cultivate floriculture in India. Another data says Karnataka is the top state in India to grow and export flowers. Flowers are exported to UAE, Netherlands, USA, Germany and other countries. "All the flowers go to the KR Market in Bengaluru and from there are sent to Mysuru, Hubballi and other districts. Depending on the requirement, we buy flowers from the markets. Decorating orders have come down to 10 percent and without compensation and proper support from the government, we don't know how we will recover from these losses," he added in the end.
"We used to grow Chrysanthemum before and floriculturists incurred huge losses this year because of the pandemic. We don't get proper compensation from the government. With floods and the pandemic, flower rates went up across the state," said Vasudevamurthy, a flower farmer in Nanjangudu, a taluk near Mysuru.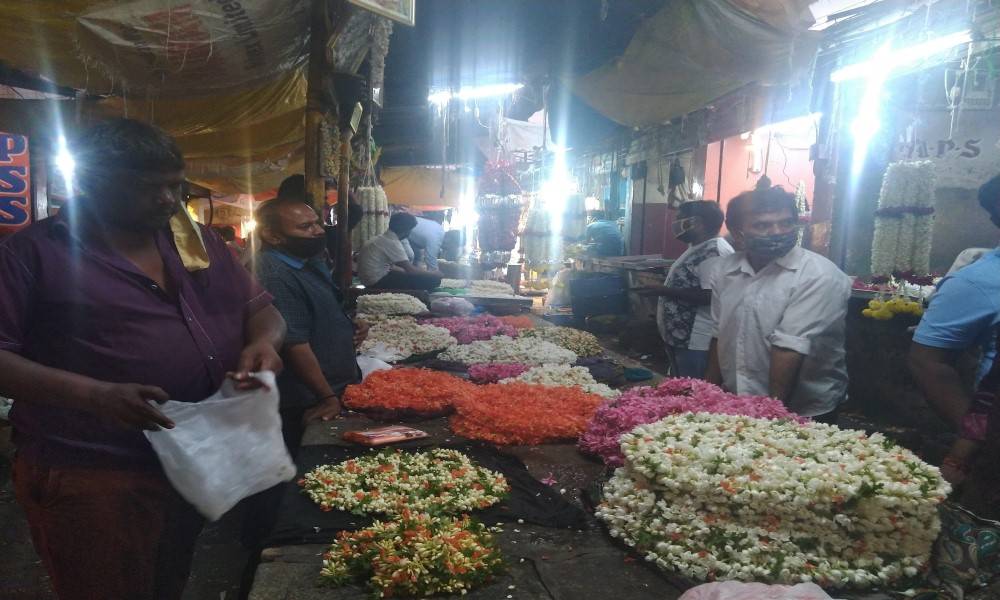 "Covid-19 threw the lives of small and marginal farmers out of gear and without any compensation from the government, people dependent on this got affected. They had to stop getting milk and newspapers in the morning because they did not have a steady income for months. The government should have at least provided some amount of money to these farmers and decorators. Life is limping back to normalcy now but it will take a long time for them to recover from losses," said Chaluvegowda, professor of Economics at Mahajana First Grade College in the city.
A flower vendor, Chandrashekhar who sells red roses at Devaraja Market said that he incurred great losses because of the pandemic. He also said he is looking for decorating orders in the city but with many people not organising any functions, he does not get any. "I grow these flowers in my village in Srirangapatna and I sold roses at Rs 40/kg during the pandemic as opposed to Rs 140/kg now. We did not receive any compensation from the government, and without any decorating orders in Mysuru, it was hard to get through," he said.