Students who lost their bus pass earlier,have to pay money for the remaining months. BMTC says they are looking into the matter.
By Shubhangi Mathur
Bangalore: Parul Jindal who commutes daily to her college is waiting for the issuance of her Bangalore Metropolitan Transport Corporation (BMTC) bus pass for two months now. "I filled the form online two months ago with all the proper details but have still not got the pass," she said.
Out of the 2, 95, 236 applications submitted for BMTC bus pass this year, 42, 771 applications were rejected while 13,659 applications are pending.
"As a student I am not able to afford the extra expense of travel without the bus card. It becomes a lot more convenient to travel if I have the bus card. I am waiting for the issuance of the bus pass by BMTC," Parul added.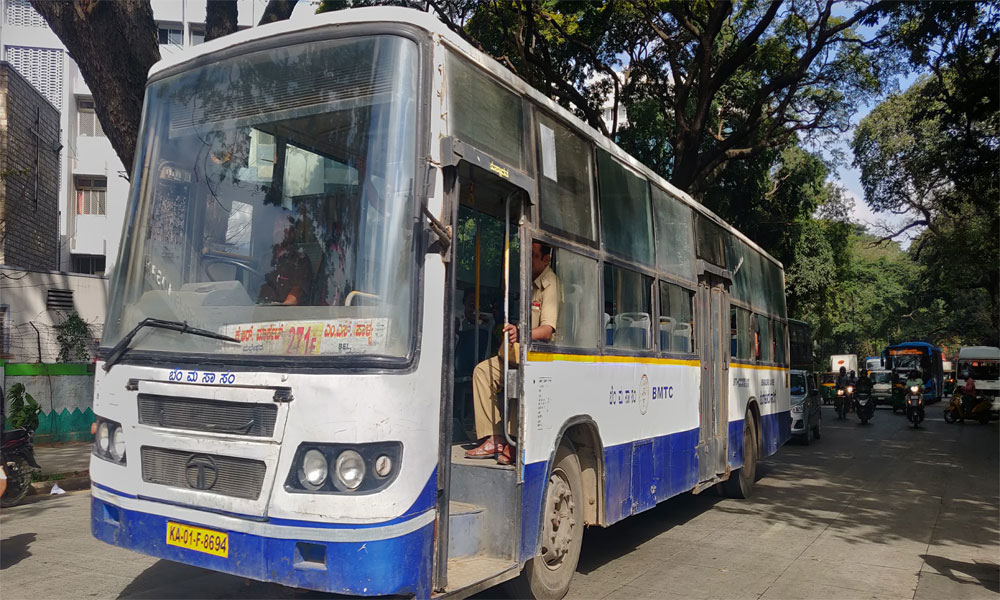 BMTC officials say that the delay is because of the students are incapable of filling up their details properly. Deepak N., Public Relation Officer, BMTC said, "The applications are rejected when the students do not fill the form with proper details such as College authorization details, photo to be uploaded etc."
BMTC initiated bus pass facility for students of degree, professional and evening colleges to make their travel easier.
Astha Jagetia, a student, lost her BMTC bus pass and now has to pay for the remaining months once again. "I lost my bus pass and again have to pay for the remaining academic year. I requested BMTC officials to look into the matter but got no help. After a while I again had to pay for the bus pass." Mr. Deepak said, "We have got many applications on this issue and we are looking into the matter. But there is a procedure how the BMTC functions, we have to follow it."
Experts say that the number of applications is increasing and thereby it is becoming difficult for BMTC to issue bus pass. Traffic Expert MN Sreehari said, "BMTC bus student pass was an initiative started by government to issue passes to students to help them reach their education institute. But the number of applications is continuously increasing and BMTC needs fund for the maintenance and functioning of its buses. Therefore BMTC is unable to pass all the applications received. The government should take a call on this issue."