Report shows plant-based meat industry is expected to grow by 27.8 percent within the next four years.
A report shows that Indian plant-based meat market is expected to grow by 27.80 percent between 2022 and 2027.
The emerging trend of veganism and awareness against animal killing for meat production has contributed to the present rise in demand.
Plant meat in India
Nirmal Bang, a stock brokering company in its September 2021 report shows India's plant-based market (PBM) is valued at $30-40 million currently and is likely to touch $500 million in the next three years.
Devansh, the owner of a whole food plant-based restaurant in Bengaluru, said that their sales for vegan food between 2018 and 2022 had been remarkable. He also said that he observed people being more mindful and caring about their health, switching to healthy vegan food over junk. "Our footfall has increased by over 50 to 60 percent post-pandemic. On weekends, we are fully booked, with as much as 50 minutes waiting time," added Devansh.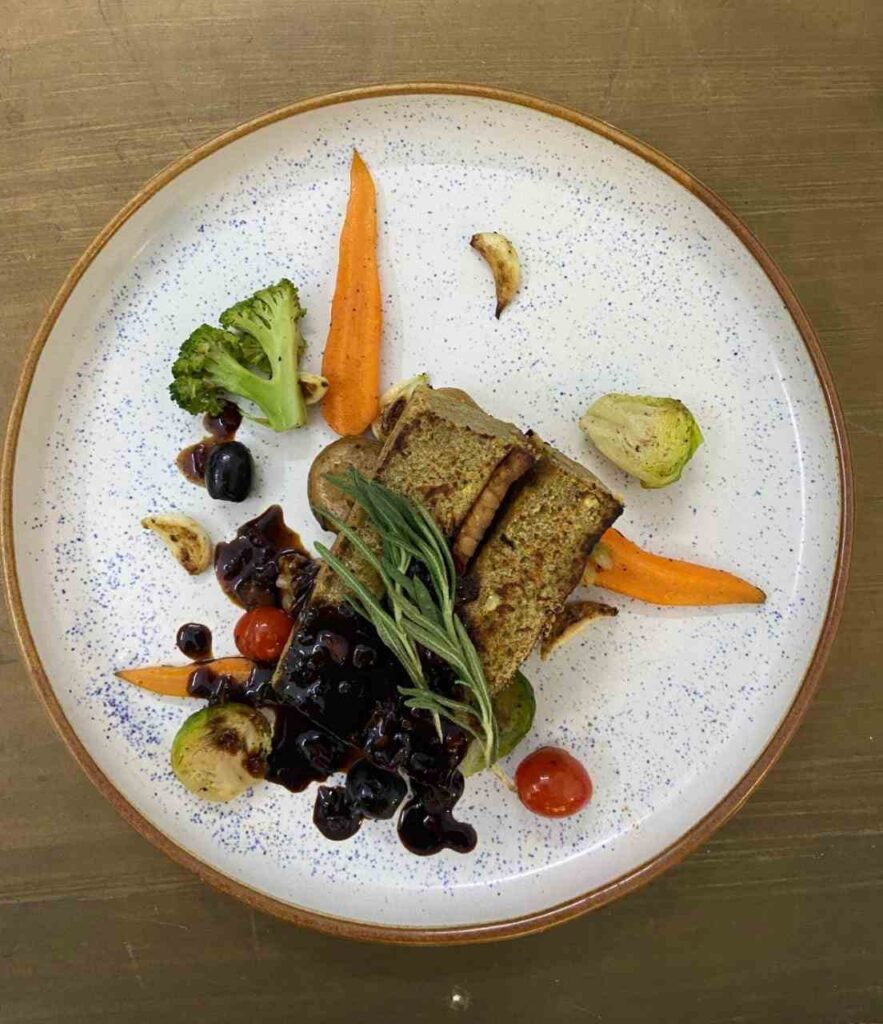 Darshan Kumar, owner of Vegan Vida, a plant-based meat company, said that some people in Bengaluru still do not know what mock meat is but they like it once they taste and find it interesting. He added, "Our company is just seven months old but the sale is increasing rapidly. We started by producing only 50-60 kgs of vegan meat a month, but now the production has reached to 200-250 kgs."
Business analyst Saianand R said that India's evolving plant meat market has the potential of growing into a developed industry as more people are shifting towards vegan food..
Akarsh R, content strategist at a Bengaluru-based mock meat startup, Evolved foods, said that his company has seen a significant rise in sales of 45 percent since the pandemic as people have started shifting to vegan foods. However, he said, "People are often discouraged by the high prices of plant-based meat. It is because the demand is still low but eventually when the demand further increases , the prices would reduce."
Veganism as a culture
Hemendra is a businessman and a hard-core non-vegetarian-turned vegan. He said that, he once loved consuming animal products but as he became aware of animal brutality, he made a conscious choice of going vegan. "I used to enjoy meat, a fact that embarrasses me after learning the truth about the animal product industry. I turned vegan five years ago after learning about the exploitation of innocent animals in the meat and dairy industries," added Hemendra.
The Evolution, Growth, and consumer preferences of plant-based alternatives in India study shows that in 2021, India was the only Asian country to make it to the official list. It also had the third highest number of people participating in vegan lifestyle promoting event 'Veganuary'.
Gouri K, 22, a vegan chef and entrepreneur and owner of a Bengaluru-based vegan bakery said that she has observed people taking steps towards veganism and that it is gaining acceptance at a faster pace. She also said veganism is the future of meat replacement. "Veganism was not a thing five years back. People mocked vegan food calling it nothing more than rabbit food, but now things have changed, and people are turning vegan," said Gauri.
She added, "I have seen people who had been non-vegetarian, but after trying vegan meat, they developed a liking towards it and had now have accepted vegan food. Veganism is a rapidly rising culture as popular restaurants and food outlets have vegan menu these days."
The 2021 study also shows that although plant-based meat products are qualified healthy, the taste, price and practicality are still referred to as the biggest barriers for adopting alternate meats. They are also viewed as highly processed.
Dietician Priyanka S, who has a clinic at HSR layout said that vegetable protein takes a longer time to get digested, so people who have developed adaptability towards plant-based protein can choose veganism as a lifestyle. "In the recent years, people are choosing veganism as a lifestyle but one should always consult a dietician before shifting their diet," said Priyanka S.