LNG connections in 8000 houses of the city to be installed in next two years by GAIL
Residents of JP Nagar, Banashankari and BTM Layout still await the Liquified Natural Gas (LNG) connections in their homes. It has been two years since the pipeline has been laid by the Gas Authority of India(GAIL), but the gas connections in the homes are still missing.
"The lines were put down about three years ago in our area. We faced many problems due to blocked roads because of underground work that was happening. As the construction finished, we were hopeful that we will finally be able to use LNG as that is more cost-effective, safe and eco-friendly as compared to our cylinders. But I don't know what happened, it hasn't reached in our houses till now," said Renuka Kashyap, a resident of Banashankari.
According to the data provided by GAIL, it got the authorization from Petroleum and Natural Gas Regulatory Board (PNGRB) to implement the project in February 2015. The contract stated that GAIL had to complete 1,32,000 direct domestic connections within five years of implementation. The project further aimed to connect 2,50,000 houses.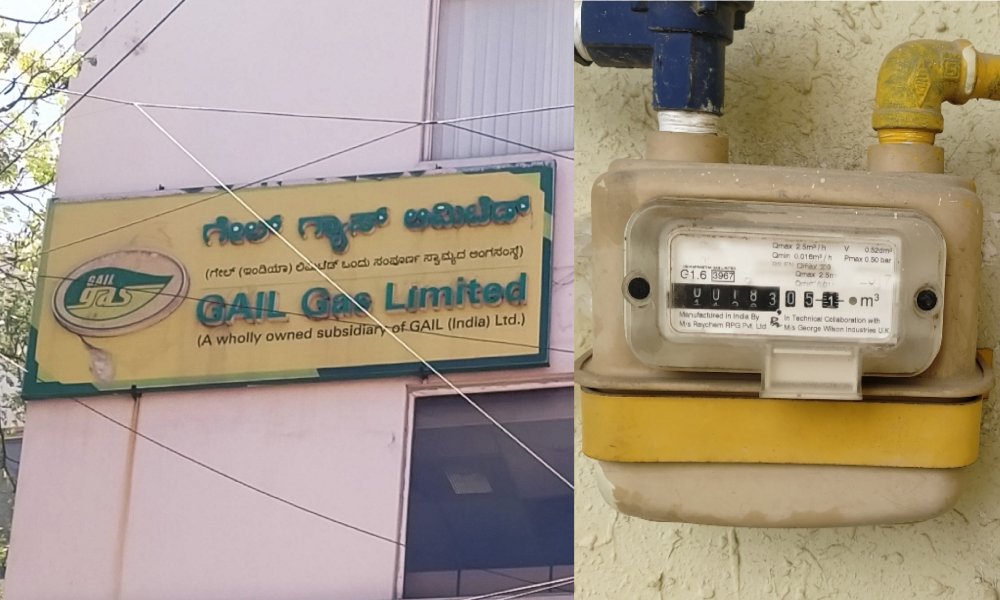 Currently, the LNG connections have been made in approximately 40,000 houses, adding 170 commercial and 133 industrial connections across Bengaluru. They've also completed 130 kms of steel pipe line and 1000 kms of MDPE (Medium Density Poly Ethylene) line.
Anitha, a resident of JP Nagar said, "Our society has been waiting for the pipe line connection from a very long time. I don't know why Bangalore is lagging behind, my home in Delhi already has pipeline from about seven years. I want to get past all the hassle cylinders create; LNG line will be a much safer option."
As per GAIL city gas distribution project, which is a network for supplying Liquified Natural Gas (LNG) to domestic, commercial, and industrial users, the project should have covered all the major areas of the city by now. The aim of the project was to replace LPG cylinders in the city which are mostly used for domestic and commercial consumption. Also, house meters were to be fitted with smart meters.
"In JP Nagar, Banashankari and BTM Layout, beneath the ground structure was laid about two and a half years ago, but the structure that has to be laid above the ground to the homes and the installation of meters is still left," said Mr. Benjees Matthew, Chief Engineer at GAIL. "The work was delayed due to Covid and much is to be done now in these areas which will take about two years more," he added.
Since January 2022, 400 houses in Bank Avenue colony, Horamavu and Trinity Enclave, C V Raman Nagar started using LNG for cooking. Horamavu ward also started getting LNG supply two years after pipes were laid by the authority.
Mr. Matthew added that 8,000 more houses will be covered in the next two years and 1000 kms of pipeline will also be placed. Also, pipelines will be laid beneath the ground in Yelahanka, Sanjay Nagar and HBR Layout in next two years.