Technically-oriented adrenaline junkies can now afford aero-modeling as a hobby, with countless workshops cropping up in Bengaluru round the year.
By Jagriti Parakh
Bright colored paper planes and hand gliders flew from one corner to another, some even collided and crashed. The young pilots stood there, with their heads up high and eyes gleaming—they had finally learned to create and fly a plane.
More than100 students participated in the AERO Inspire workshop organized by Airytails at the National Centre for Excellence on February 25, 2020.
Nostalgia oozes out of every paper airplane; one can turn something as commonplace as a sheet of paper into something that defies gravity in a matter of seconds. We all know that one person who dreamt of being a pilot at some point in their childhood, and created paper airplanes and lived that dream in a classroom, behind a teacher's back. But back in time, so many flying dreams never saw the light of the day. Innumerable aero-modeling experiments remained hemmed in by the four walls of a classroom until aeromodelling emerged as a mainstream hobby.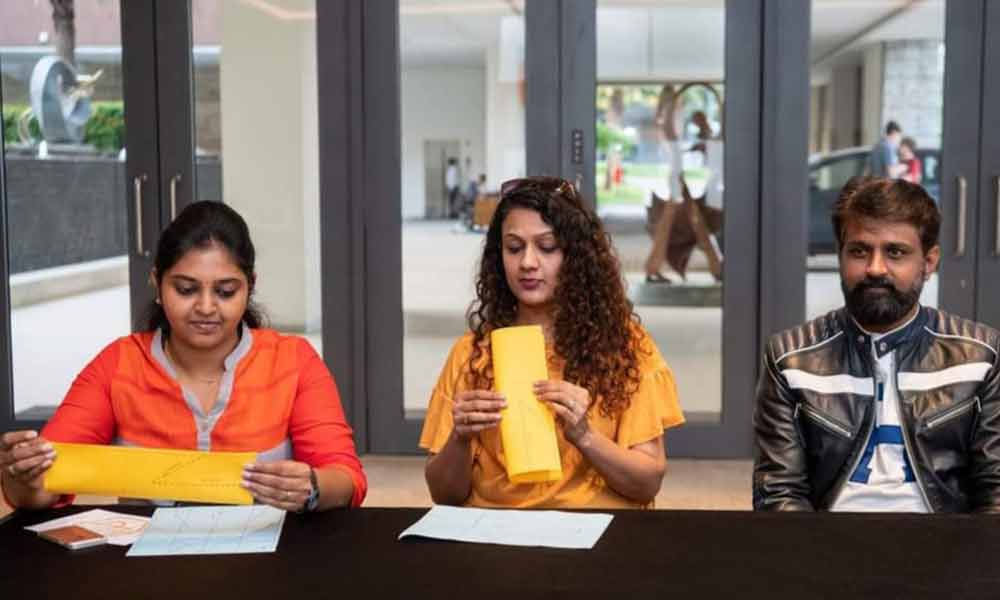 "I have always loved all things that fly. As a child, I built paper airplanes and as I got older, I flew paragliders and hand gliders," said Ashwini, an instructor at Airytails. "In workshops like this, students get exposure to the exciting aerial world. They acquire skills to build airplanes and fly them. They also learn about aerodynamics, aviation, and aerospace industry in a very exciting and interactive manner. We aim to nurture dynamism, innovation, and grit in curious minds as they get ready to face the wider world of opportunities."
Aeromodelling is the art of making powered and non-powered, flying or non-flying replicas of aircrafts using materials such as Balsa wood, foam, and fiberglass. Earlier, this hobby was only popular among engineering students but now, with so many workshops being organized by various groups of passionate aviation and aeromodelling enthusiasts, more and more teens are taking up the hobby.
Aashwija Pradeep, whose son took part in the workshop, said, "I was always interested in airplanes and flying, but aeromodelling was an expensive hobby when I was growing up. Although it's different now, there are so many aeromodelling workshops, and some of these workshops are quite affordable. I enroll my son whenever and wherever I can. If he is really keen on these elementary workshops, I will enroll him for an advanced course. After all, children need some basic training before they can get started."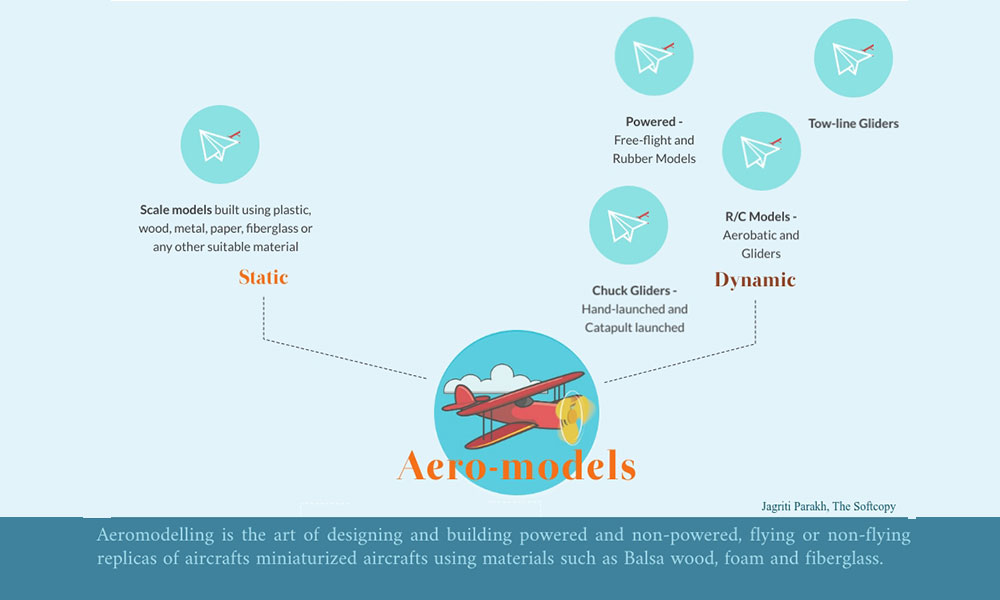 Bengaluru hosts an average of 20 to 30 different aero-modeling workshops every year. These are small courses over a period of one to three days. Most facilitators provide take-away kits after the workshop, which include – motor, electronic speed controller, propeller, battery, Styrofoam, control rods, wing holders, working tools, and other miscellaneous items. The average cost of a workshop ranges between Rs. 1,500 to 6,000 per student, depending on the contents of the tool-kit and the type of workshop.
For expert and intermediate flyers, there are three active flying fields in Bengaluru for radio-controlled aircraft.
Amar, an aero modeler, said, "I have recently started flying a nitro plane of 2 C, 0.40 cu engine. I used to go to the Hoskote lake bed, but now I have joined the Bangalore Aero-modelers Association. They have a flying field. Most flyers with small airplanes mostly fly at the backyard of one of the members' houses."
Many youngsters from Bengaluru have participated and won the Boeing India-IIT national-level aeromodelling competition. One of them was Harsh Mathur, a 13-year old passionate aero-modeler, who bagged the first prize in the competition in 2016. He is the youngest participant in the history of Boeing India. Mathur also completed his solo-flight on the Quicksilver—a line of the single and two-place high wing, single-engine, ultralight aircraft that evolved from weight-shift hang gliders—inApril 2018 with TM Aero sports, an aerospace company based out of Bangalore.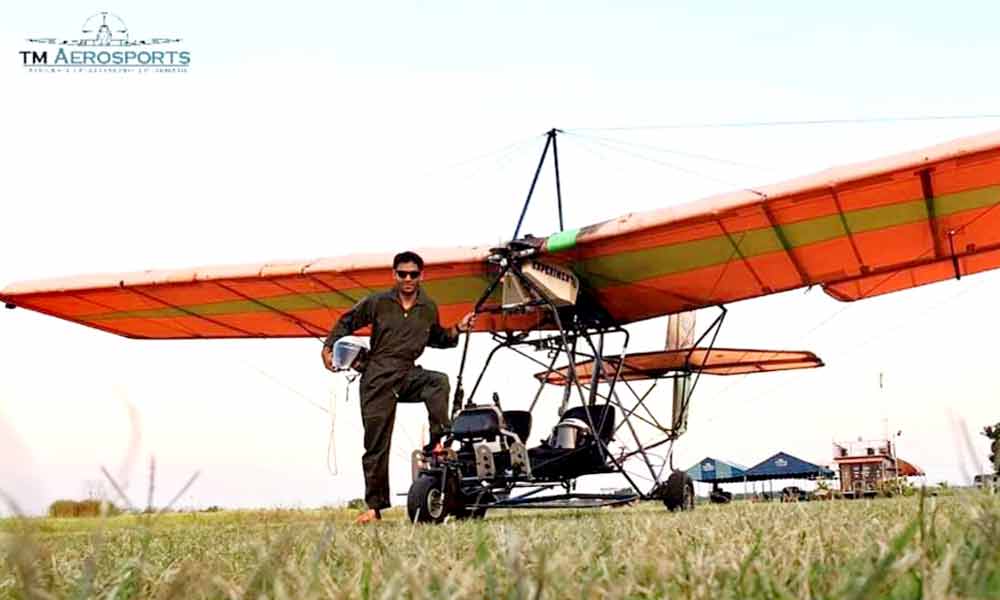 "It started as a hobby when my father, a banker, bought me an almost ready-to-fly model when I was a seven-year-old. When I was in the eighth standard, I took to semi-professional aeromodelling. Going to IIT Madras and participating in a competition with a bunch of college students was an enthralling experience. Every parent must nurture their children's dreams. We never know where our hobbies might take us," said Mathur.
Tabrez Nadvi, an Aerospace Engineer, said, "Aeromodelling, though, is a costly pastime, but building model aircraft is a great way to familiarize youngsters with scientific principles. These workshops can introduce students to the principles of aeronautics and the technicalities of aeromodelling. The fun part is when you get to build an actual model aircraft. It integrates the technical and experimental basis of aviation with entertainment."