Residents and local businesses on Mir Obaidullah Road struggle due to muddy, accident-prone streets, worsened by rain, water shortages, and power cuts.
Mir Obaidullah Road residents and local businesses are grappling with muddy streets, power cuts, fewer customers, and disrupted goods supply due to a sewerage project, that has been ongoing for the last two months in the area; Bangalore Water Supply and Sewerage Board (BWSSB) estimates an additional three months for completion.
Tabrez, owner of a cycle repair shop says, "My daily earning which used to be Rs 500-1000, suffers due to ongoing construction. My family is now forced to cut back on meals due to fewer customers." The streets are in poor condition with muddy excavated soil after rain, making it difficult to walk. Students find it hard to cross the road to catch their school buses. "Yesterday, my daughter slipped and got her entire school uniform dirty in the mud," says Iqbal, a resident.
"Crossing the road is quite a challenge for old people," said Dr. H. Ashim, 78 years old, who suffered a slip disc two weeks ago after falling from his scooter when it skidded on the muddy street.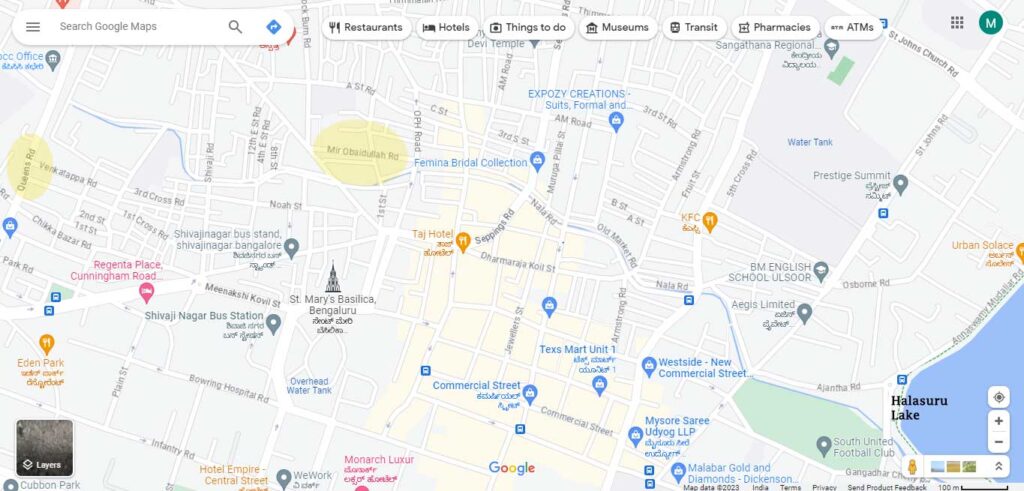 The project delay caused by rain and festivals, such as St. Mary's Feast and Ganesh Chaturthi, has left residents frustrated as workers take leave for many days. Parking and traffic issues have prevented people, especially those with four-wheelers, from parking on the streets, leading to delays in goods delivery. Yaseen, a leather shop owner, mentions that road conditions have hindered bulk deliveries for two months. He hopes the pipeline replacement won't take as long, as the unfinished residential roads, full of potholes and cement debris, are affecting his business since cargo vehicles carrying raw materials cannot enter the lane.
"The absence of a resident welfare association has led to various issues in the area.We dealt with recent power outages and water shortages; however, water tanks were brought as a temporary fix. There was also near-collapse of an electric pole during excavation, and Bangalore Electricity Supply Company Ltd. (BESCOM) temporarily addressed it using cement debris," said Mujahid, a resident.
The existing sewage pipelines are overloaded and insufficient. "Trenchless technology is employed when underground obstructions like the Cauvery water line, BESCOM power cables, and gas pipelines exist," Iqbal Ahmed, assistant engineer of the project said. He added, "to prevent overloading due to increase in population, we are replacing old pipelines with larger ones from Queens road to Halasuru Lake. However, delays occurred during elections, and coordination issues with Bruhat Bengaluru Mahanagara Palike (BBMP) hinder permission for pipeline insertion into the Storm Water Drain (SWD), as they fear SWD overflow during the rainy season." He explained that the project faced delays in May because permission to lay the pipeline was not granted during the election campaigning period.
"Restoration work, vehicle removal, and debris cleanup will begin in one or two days," said Santosh Kumar, assistant executive engineer of the project. Residents, though, express frustration, as they have heard the same for the past 15 days.
Experts say that it isessential for BWSSB to involve the public, consider citizens' inconvenience, and consult with the locals when undertaking projects. "BWSSB is facing resource shortages due to the high population, insufficient staff, and limited funds, leading to project delays. They need to involve the public, consult residents, and prioritize citizen-friendly projects, especially in densely populated old areas, instead of solely consulting contractors. This unilateral approach is not ideal," said Mr. Rajendra Babu, president of Koramangala Residents Welfare Association.
Vikram Bhat, architect and urban designer, highlighted the importance of considering the historical context of the city before taking up any project. "The demand for vertical expansion is rising as the population is increasing rapidly, and attempts at minimizing the need for horizontal expansion and protecting green belts is being made," he said. He added, "Government is providing increased Floor Area Ratio (FAR), in areas like Shivajinagar to promote vertical growth. However, insufficient width of roads alongside vertical expansion leads to congestion issues. This is what I call a 'mushroom effect,' where things are coming up in various places and pockets, and we are catering to that. To address this, a comprehensive master plan is important, encompassing the entire city instead of smaller areas, transportation, sewage, and population dynamics. This holistic approach avoids ad-hoc development, inequality, and promotes smart city concepts with real-time data for better management and planning, and technology can play a key role in this."