BMRCL project remains unfinished since 2017.
The Nagasandra-Madavara metro line is now expected to start carrying passengers by mid-December 2023. Construction work on the elevated corridor began in 2017 with the intention of improving connectivity to Bangalore International Exhibition Centre (BIEC) and Nandi Infrastructure Corridor Enterprises(NICE) Road.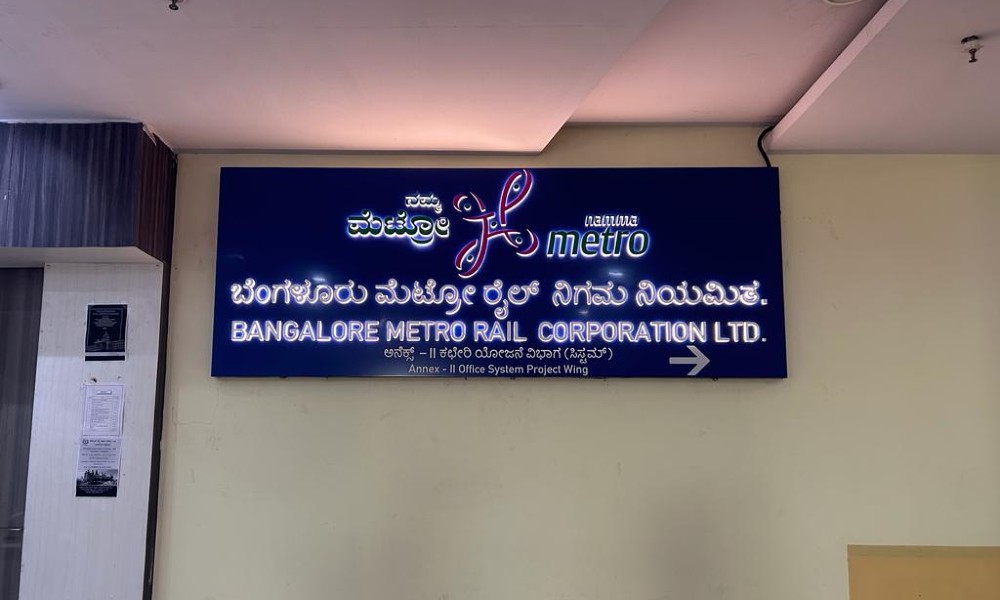 Bangalore Metro Rail Corporation Limited Assistant Public Relations Officer (PRO), Mr. Srinivas Rajgopalan said, "We are increasing the men and machineries at the work as well as constantly monitoring the progress." BMRCL Public relations Officer (PRO) Yashwanth Chavan said the deadline of the project's completion is extended to mid December 2023, an extension from the initial mid-2019 target.
This expansion is expected to enhance the travel convenience from the city center to NICE Road, benefiting countless commuters and businesses.
Hemanth, who works as Supervisor in CEC and is a daily commuter to Peenya said "Metro delays not only waste our time but also affect the environment. More delays mean more vehicles on the road."
Mr. Chavan said, "Apart from the Nandi Infrastructure Corridor Enterprises(NICE), and Bangalore Development Authority (BDA) issues, the project has been delayed since our main contractor ran away, however, 92 percent of our work is completed."
Mr. Vivek Pai, Founding Director of Sustainancy Consultants, an urban and transportation planning firm said "The metro line is an important and should've been completed three years back. BMRCL should look at the provisions in the contract for changing the contractor or levying heavy penalties for delay."
This delay raises concerns about the project's overall impact and effectiveness in alleviating the city's traffic congestion. Ashish Khaparde, project planning and metro rail monitoring expert at KEC International said, "Finalization of various designs and methodology can help BMRCL tackle delays."