Green finance flows in India are falling short of the country's current needs to meet the NDCs.
Green finance flows must increase rapidly to ensure that India meets its targets, stated a report by Climate Policy Initiative, an analysis and advisory organization that specializes in finance and policy.
India's Nationally Determined Contributions (NDCs) and the Panchamrit targets need to be met by 2030. The Climate Policy Initiative tracked green financing in the country and found that Rs. 309 thousand crore (USD 44 billion) per annum is invested in green projects by public and private players. This is approximately a fourth of India's needs.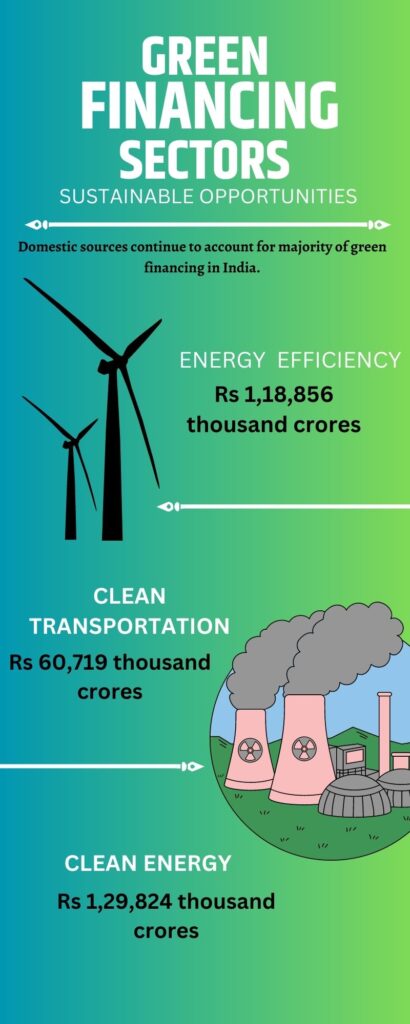 The report also states that to achieve India's NDCs under the Paris Agreement, the country requires approximately Rs.162 lakh crore (USD 2.5 trillion) to reach the goal by 2030 or roughly Rs.11 lakh crore (USD 170 billion) per year.
Dr. A.N Yellappa Reddy an environmentalist said, "Investing in green and sustainable projects is a question of survival now. We must invest heavily in them and nothing much is done on this front." He added that large companies are responsible for the state our surrounding is in, but they are not investing much in such green projects and are lining their pockets instead.
United Nations Environment Program (UNEP) defines green financing as, "Green financing is to increase level of financial flows (from banking, micro-credit, insurance and investment) from the public, private and not-for-profit sectors to sustainable development priorities."
Experts said that the current method of financing is mostly supply oriented and energy efficiency is a key sector to green finance flow. Aditya, an environmental economist said, "The private sector, especially the foreign players, will show interest in financing India's green projects only when the market for green products emerges and develops significantly."
"India put forth enhanced goals on the net-zero targets which was meeting 50 percent of its energy requirements through non-renewable sources. But such goals which have been added require green finance to pick up at a much faster pace," said an official from a bio-energy company. As a part of enhancing the efforts to reach the targets, the Indian government wants to have 500 Giga Watts of non-fossil fuel-based installed capacity by 2030.
Experts say the current investment in green projects is inadequate for the country's current needs and selecting priority sectors for financing is strategic.
M. Rajeshwar Rao, Deputy Governor, Reserve Bank of India (RBI) on Dec 22, 2022 at the Business Standard BFSI Insight Summit said that India and its people are particularly vulnerable to the climate change related physical risks and given India's long coastline, high share of fossil fuels in energy systems, and relatively high dependence of rural livelihoods on agriculture. "Climate trends and events have a direct bearing on the economy and resultantly have an impact on the financial institutions and the financial system."
Anand Murugan, Chief Operating Officer (COO) of TruAlt Bio-energy, said that the government is doing enough to encourage green projects. He added that there is a lot of scope in this industry especially with green energy, electric vehicles, ethanol production, aviation fuel, hydrogen fuel. "In its development stage, there is enough financing and good support from the government and not much competition also. But many new players are coming up so let us see what it is like later."
The report stated that the public sector green finance flows increased by 179 percent and private sector flows by 130 percent. The public sector includes both domestic and international sources. "Given the level of need and ambition, private sector finance mobilization must significantly outpace public sector finance in the years to come."
Sources say private sector investment is increasing, but not at the scale and speed necessary for the transition to renewable energy sources. The report showed that the total fund flow was split between clean energy (42percent), energy efficiency (38percent), and clean transport (17percent).
Reddy said, "It is all talk but in reality, we have not seen any changes and investments from the big companies towards green projects." He added that nothing is being done to reduce the damage we have caused.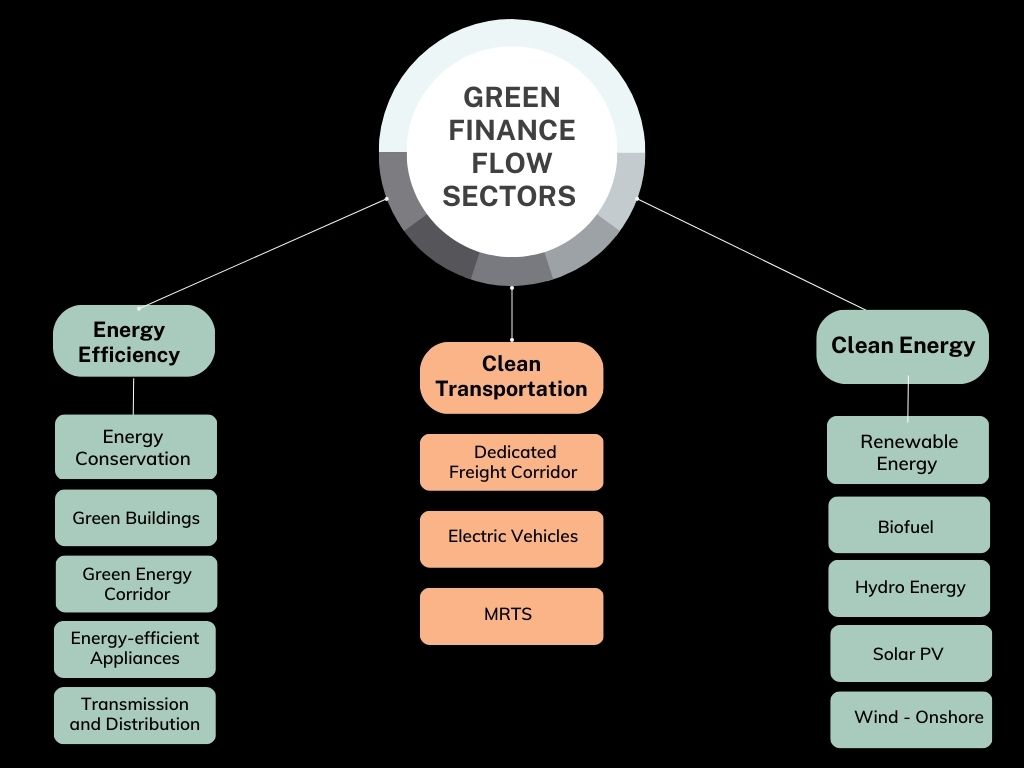 He explains that everything is worsening and increasing— global temperature, pollution rate, ocean levels and temperature, melting glaciers, forest fires, climate change— it is not the general public that is responsible for this but the corporate, the Multi-National Companies (MNC), the rich part of the society and their lifestyle.
The report stated, "Delayed investment will only further increase the cost of action and response. Notably, investments needed to adapt to climate change will increase considerably as global warming progresses."
Although the overall investment increased from FY 2017 to FY 2020 there was a slight four percent decrease in the FY 2019 to FY 2020 due to COVID-19. However, after the onslaught of the pandemic the need for greater green and sustainable finance flows was made apparent showed data from the report."A conducive policy and regulatory environment is important to mobilize green finance and fill the current investment gap," suggested the report.
Aditya said that the level of financing green growth includes the industrial, commercial, household and climate adaptation sectors. "However, as per the current situation of green financing, where most investments come from central and state governments, inclusivity cannot be taken care of properly."
He added that the government needs to be an enabler of green financing while encouraging the private sector to finance green projects. "This would require supervision of the financing and put obligations to adopt the green inputs and outputs while creating an easy regulatory framework for them."
He concluded by saying that demand-side incentivization is key to the growth of green finance in India and that the government should take measures like taxation on high carbon-emitting fuel to create a level-playing field for green businesses.