The BBMP officials expect a voter turnout of 75 percent in the upcoming state assembly elections.
Bruhat Bengaluru Mahanagara Palike (BBMP) Chief Commissioner Tushar Giri Nath has said that the authority has no plans to mainstream postal ballots with just over a month ahead of the Karnataka Assembly Elections.
Speaking in a voting awareness event in Christ University, Bannerghatta, the BBMP chief commissioner said, "Postal ballots should not be mainstreamed because it has its own flaws. There are currently no plans from the Election Commission of India to promote the system."
As we near the Karnataka Assembly Elections, there have been calls to implement postal ballots in order to increase the voter turnout among elderly, persons with disability, and service sector workers including the people working in the hotel industry.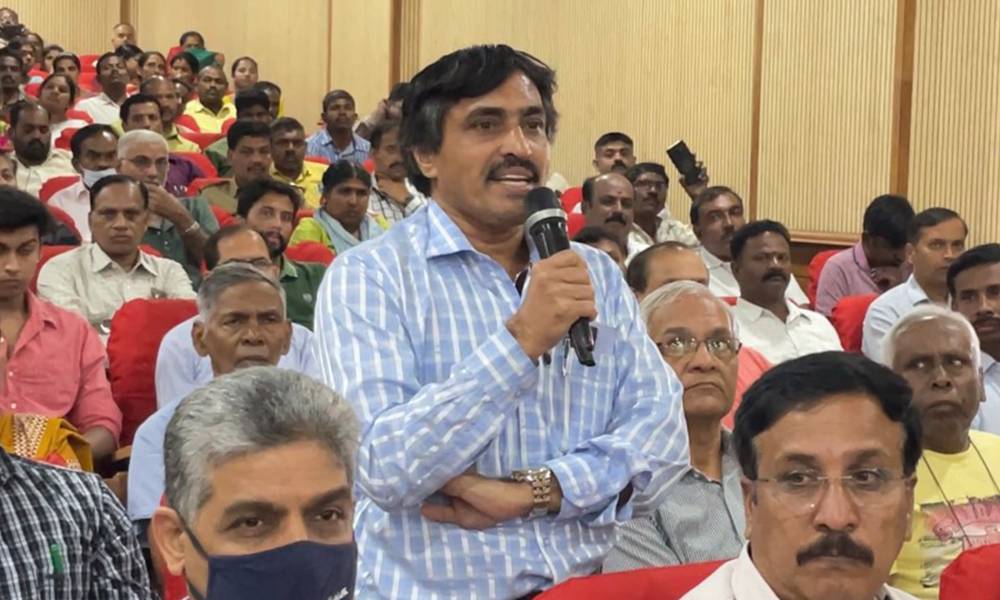 Harish. N, an advocate and a member of Bangalore Political Action Committee (B.PAC), said, "There are service sector workers who are not able to vote in the election because they have to complete shifts. The same goes for railway and healthcare workers. So, there should be a drive to add more postal ballots for these workers."
In 2018, the four polling divisions in Bengaluru – BBMP South, BBMP North, BBMP Central and Bengaluru Urban – recorded a voter turnout of 55 percent, against Karnataka's overall turnout of 72.44 percent.
Even in 2013 Assembly Elections, the Information Technology (IT) hub recorded a voter turnout of 52.83 percent, compared to the state's 71.83 percent, reports The Hindu.
Kamalesh, founder of Citizens' Participation Association, said, for Bengaluru and India, at large, there should be a drive from the government to promote postal ballots.
"Bengaluru is more than capable of implementing a technological solution to this. So, the government should appoint the right people to go through with the drive, which will help elderly people, persons with disability and service sector workers to vote," he said.
While postal ballots will not be mainstreamed, BBMP Chief Commissioner Tushar Giri Nath suggested there are other ways to encourage voting in these sectors.
"We cannot close the hospitals, but one solution to increase voter turnout among hotel workers will be to urge them to vote. Moreover, in order to encourage voting among older people, we have made polling stations elderly-friendly and women-friendly, so that the process will not be a hassle," he said.
Krishnamoorthy, BBMP Joint-Commissioner (Bommanahalli), said, "There might be door-to-door drive to promote voting among elderly. We will know more in the coming days."
The Karnataka Assembly Election will be held on May 10 in a single phase. The results will be announced on May 13.