The FAME-2 subsidy scheme by the central government has been extended till March 31, 2024. However, there is uncertainty in the electric vehicle market over their future if the scheme is stopped.
Pure EV's electric two-wheeler showroom in Jayanagar sees around five to six customers a day and has sold 1500 two-wheelers in the last year. Boom's, (an electric bike start-up from Coimbatore) showroom sells ten bikes a month and sees around ten customers a day. Amper's electric scooter dealership in Jayanagar sells around 40 to 50 scooters a month and sees around 100 customers each month.
However, both Pure and Boom have been selling vehicles without subsidies starting this year. According to the store manager at Boom, bikes that have been manufactured after June 2022 do not have a subsidy, and sales have dipped.
The central government has temporarily stopped issuing subsidies worth Rs. 1,100 crores to multiple EV (electric vehicle) manufacturers, who were supposed to be paid under the FAME-2 (Faster Adoption and Manufacturing of Hybrid and Electric Vehicles) scheme. This has brought down the sales of electric two-wheelers. Data from the Ministry of Road, Transport and Highways shows that sales fell from 76,162 units to 59,554 in November, 2022. The reason for halting the payment of subsidies is due to "violations of the local value addition criteria" by OEMs (Original Equipment Manufacturer). This means that all EV manufacturers must ensure that at least 50 percent of the components being used to manufacture the vehicles are made in India.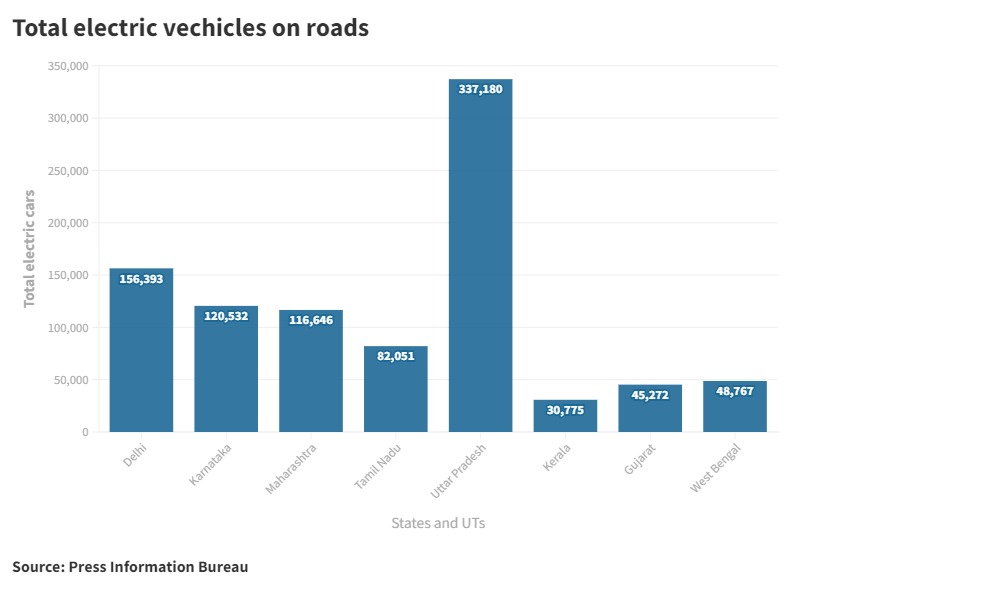 A notification issued by the Ministry of Heavy Industries and Public Enterprises read "Now with the approval of the competent authority, it is decided that FAME India Phase II scheme is extended for a period of two years i.e. up to 31 March 2024." The total expenditure for the scheme so far has reached Rs. 9,182 crores.
Vignesh, owner, Ampere dealership, Jayanagar, said, "Unfortunately we do not have many manufacturers who can manufacture components at a certain price in India; we are still largely dependent on other countries for parts. It remains a challenge as it requires a lot of research and development. It will take an Indian company about five years to manufacture a controller according to current specifications. Fortunately, the margins for electric vehicles for both manufacturers and dealers are high so we are able to manage."
In this scheme, the subsidy cost is paid by the government to the manufacturers, who then cut the selling price of the vehicle. The current subsidy rate is Rs.15,000 per kilowatt, which is either levied according to the battery capacity of the vehicle or 40 percent of the showroom value. However, the process of availing the subsidy is too tedious, said Vignesh. "The subsidy process after a customer has purchased a vehicle takes one month. I have to collect the Aadhar card and pan card details of the customer and upload it to the portal. But people keep updating their Aadhar details often and if the name or address does not match, it does not get approved," he said. He added that he has lost out on approval of subsidy as some customers do not immediately share the OTP (one time password) generated.
Vignesh said that it would be better if the scheme becomes a PLI (production linked incentive) scheme and involves the government and the manufacturer. "Neither the dealer nor the consumer should be involved. The process should be very plain and simple," he said. The government under the FAME-2 scheme has come up with a few PLI schemes to reduce the cost of battery. EVs also come under the Automobile and Auto Components PLI scheme.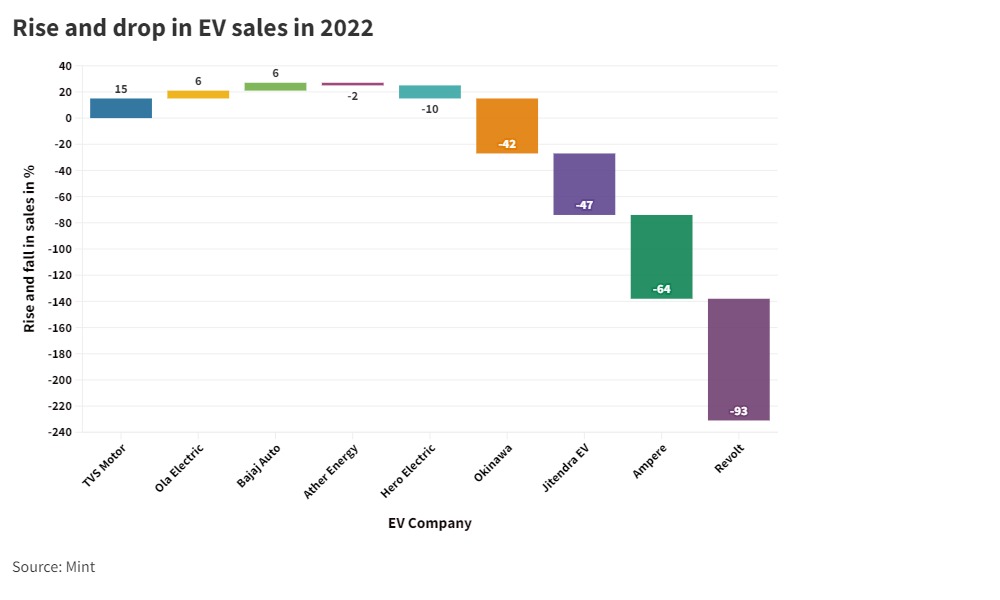 The scheme was launched by the government in 2019 with an outlay of Rs.10,000 crore for a period of three years. It aims to generate demand for ten lakh electric two-wheelers in the country. Rohit Sengupta, Strategist, Euler Motors, said, "Initial support from the government by way of subsidy helps with faster adoption to electric vehicles; even though the ownership cost of electric vehicles is high as we have a shortage of batteries, semi-conductors and lithium ion. So, subsidies give consumers a breather, and help manufacturers reduce their operational expenses."
However, if the scheme is discontinued after 2024 the adoption rate to EVs may decrease, said Rohit.
Vignesh added that if the subsidy is stopped, manufacturing high range EVs may become difficult. "The subsidy majorly gets contributed to the battery. The battery takes up almost 50 percent of the cost of the vehicle, followed by motor and controller. For motor and controller, we can control their price by having robust supply chain and technology improvements. However, it is not possible to control battery prices as the price of lithium is increasing and we do have enough reserves," he said.
Mariam Megha Paul, Consultant, Global Green Institute, said that it is not sustainable for the government to keep putting money into this scheme. "The government is spending a lot on capacity building to set up charging stations and also getting other agencies to set them up. They are consulting with various banks for financing mechanisms to get more EV focused green loans. Also, e-mobility may not be a solution for the entire nation, other technologies like Bio-CNG may be cheaper and cleaner," she said.