The state's transport corporation had launched exclusive buses for women but discontinued them due to poor ridership. The government planned to reintroduce them again but so far it has not.
The Bengaluru Metropolitan Transport Corporation (BMTC) does not plan to reintroduce pink buses for women, an official from BMTC said.. The buses were discontinued due to poor ridership.
The BMTC in 2019 mulled the idea of bringing back 47 pink buses with funding from the Nirbhaya scheme. The corporation sought Rs. 15.1 crore from the central government for the re-launch of the buses. However, to date no pink buses have been launched. According to BMTC officials the buses were running from 2012 to 2015, but articles online say that they were introduced in 2006 to 2007. The service was stopped as it was not monetarily feasible due to poor response from women.
Pink buses were launched as a measure for women's safety. However, just segregated buses will not solve the problem, said Shaheen of Bengaluru Bus Priyanikara Vedike Organisation (BBPV). "We do not solve the problem by keeping men and women separate. We need to find the root cause for why buses are unsafe for women. We need to have a clear policy on sexual harassment as bus drivers and conductors do not know what to do when a woman complains. There needs to be more posters or helpline numbers in buses."
The BMTC has reserved seats for women. A BMTC official said that approximately 16 seats are reserved. According to an article by the Times of India, they run 12 women only trips for employees of Vidhan Soudha during peak hours. Shaheen said that peak hour frequency is a good way of reducing crowds and women can travel more safely and comfortably.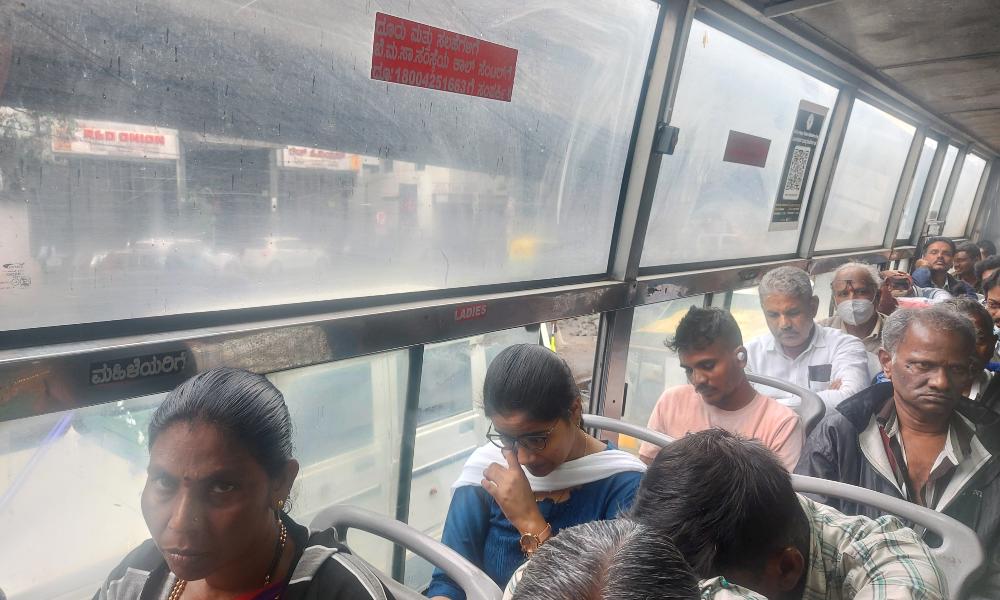 Jayrani, working as housekeeping staff in Shantinagar, said that she has to change three buses every day to commute to work. "My salary is not enough to buy bus tickets. We spend at least Rs.1000 a month just on bus tickets, when our salary itself is Rs. 10,000," she said. Sumati, a supervisor, said that she is now paying these women money for their bus ticket from her own pocket, as the company does not provide for it. She said that the staffs ask for an increase in salary as their transport costs are high.
The BBPV ran a campaign in Bangalore for the BMTC to provide free bus tickets for women. They have sent a proposal to the government regarding this. "Free bus passes will remove barriers for women. People will not question them about travelling long distances for work. But the government is unwilling to spend on public transport," said Shaheen.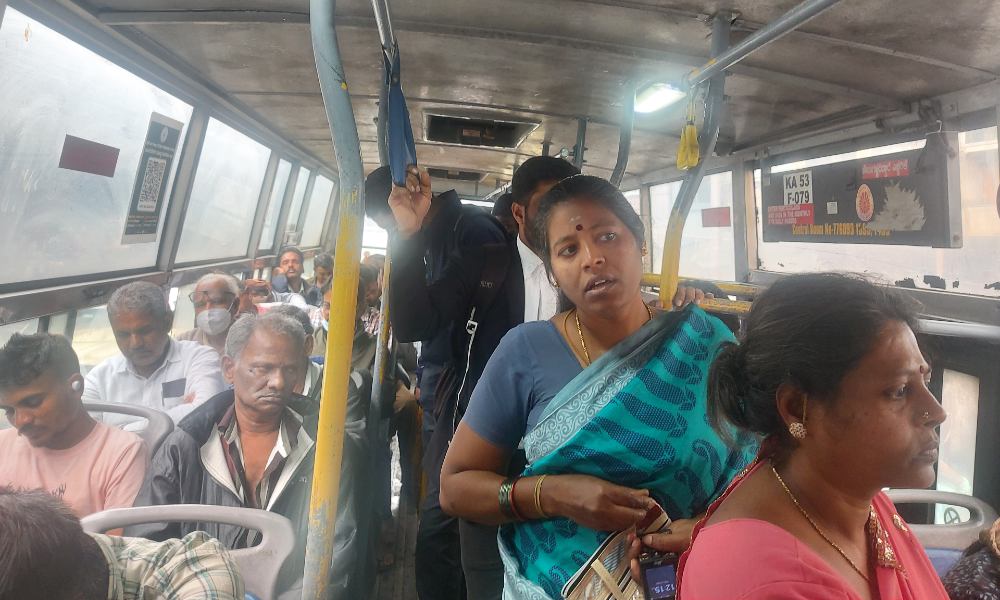 M.N Sreehari, transport expert said, "Some state governments have introduced this and it was politically motivated. Our government may also introduce this as elections are coming shortly. They might introduce this close to the elections as it will be good propaganda. But whatever decision they take must be permanent."