KSRTC is going to launch new intercity e-buses between Bangalore and six districts
New intercity electric buses (e-buses) by the Karnataka State Road Transport Corporation (KSRTC) can travel 250 to 270 Kilometers(km) after being charged once. From December, people can use e-buses to commute between Bengaluru and six districts in Karnataka.
The distance between Bangalore in Madikeri is almost 250 km. The six districts are- Mysore, Madikeri, Chikmangalur, Devagiri, Shivamogga, and Virajpet.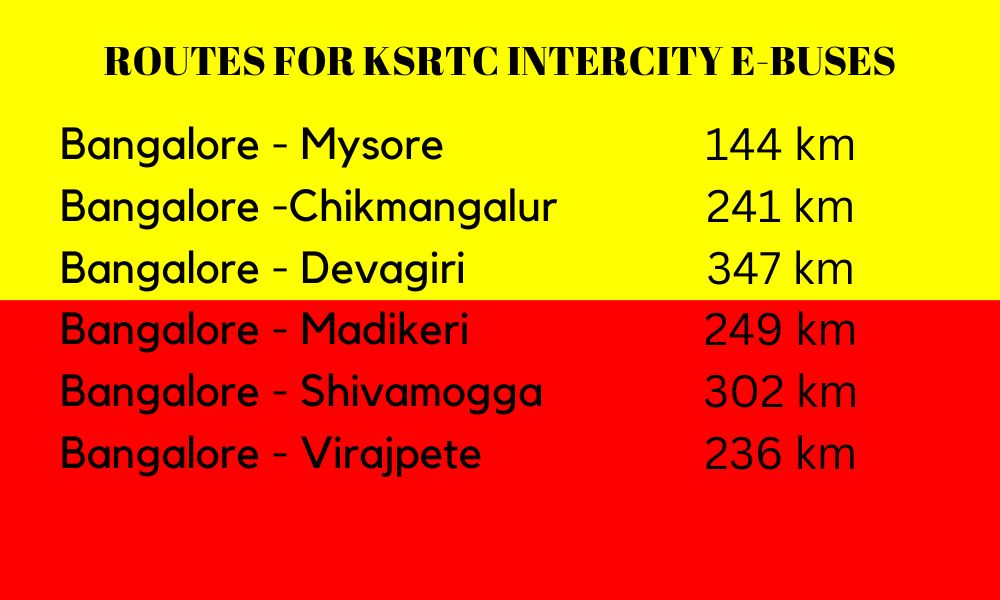 Around 50 e-buses and 20 Volvo A/C e-buses are being launched for these routes. The ticket prices will be finalized 15 days prior to the launch.
Jyoti, PR official, KSRTC, "Currently, there is a bus to Mysore every half an hour, adding more buses will definitely be convenient for passengers of this route.
Gopinath, a regular traveler on this route said, "It will be interesting to travel in e-buses for such a long journey. But the cost shouldn't be too high. Now, the tickets are affordable, but it shouldn't become expensive, because it's an e-bus."
Ashish Verma, a transport expert from the Indian Institute of Science (IISC) said, "All public transport should move towards clean energy-based buses soon. There will be small operational challenges, like charging the buses and other unforeseen issues. But it is a good initiative that will work with good planning."
Rahul, a regular commuter between Bangalore and Mysore said, "I have traveled in e-buses within the city before and they are very smooth and comfortable. I look forward to traveling intercity in e-buses, as I feel this journey will be comfortable, similar to the intracity journey."
Karthik, KSRTC official mentioned that the charging stations will be available in all districts, according to the destination of the bus.