The KSEAB released a tentative timetable for the upcoming 2023 SSLC final examinations on Oct. 29, 2022.
Multiple objections were filed against the tentative Secondary School Leaving Certificate (SSLC) or 10th class examination timetable that was released last month. Anyone who wanted to object to the SSLC timetable had the provision to do so between Oct. 29 and Nov. 28.
The Karnataka School Examination and Assessment Board (KSEAB) is in charge of conducting the final 10th class or SSLC examinations in Karnataka. The examinations are set to tentatively take place from April 1 to April 15.
Gopalkrishna H. N., Director of Public Instruction (Exams) [DPI(E)], KSEAB, said, "We have received multiple objections against the tentative schedule. We are in the process of verifying the validity of these complaints." He said that after verification, based on the validity of the objections raised, they may look into making changes to the tentative timetable.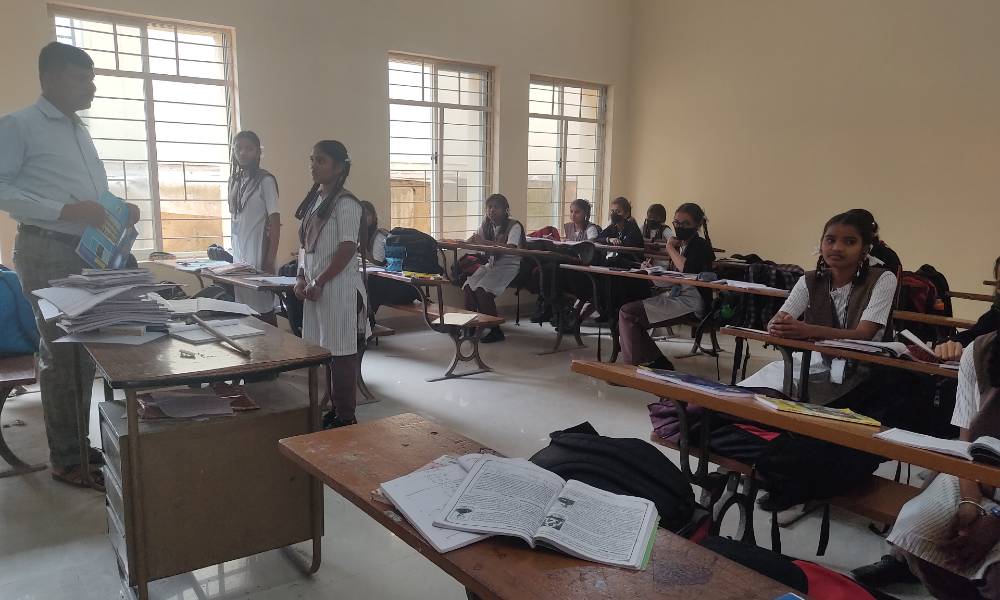 Neeraja V. B. is a retired government principal who worked with 10th class students for over 40 years. She said, "There are many factors that are taken into consideration while framing an examination timetable for 10th class." She said that most of the objections may be related to how much syllabus has been covered so far. She added that objections regarding things like availability of infrastructure and schools for the conduction of exams might have also been raised.
Markandeya B. S., the assistant master at the BBMP Girls High School, Srirampura, said that this year, they will go back to using the same paper format that they used before COVID-19. The government has decided to increase the percentage of tough questions from 10 to 20 in the final exam paper this year. He added that this and the release of the final exam timetable have put a lot of pressure on the 10th-class students.
In May 2022, the Karnataka government started a mental health helpline to help 10th class students who are feeling too much stress due to exams. Gopalkrishna said, "The helpline was created to help students only during exams. So, we only operate it during exam season." He said that the helpline does not work now, but they will start operating it again in January, as that is usually when the department starts to receive calls from students and parents regarding exams.
Gopalkrishna said that they rarely have to make changes to the tentative timetable based on the objections anyway. So, the final confirmed timetable will be released by the department as soon.