Newly launched app by the Auto Rickshaw Drivers' Union, Namma Yatri is yet to work on iOS software.
The Namma Yatri application launched by the Auto Rickshaw Driver's Union in Bengaluru is not available on iPhone Operating System (iOS) software used by Apple devices. The app was launched on November 1, 2022.
The General Secretary of the Auto Rickshaw Drivers' Union, Rudramurthy, said, "Android users are now using our app to book the auto rides until now we've received more than 300 bookings since this app has gone live."
On October 7, the State Government announced a ban on auto ride services by Ola, Uber and Rapid-O. Rudramurthy said, "There was chaos amongst us drivers and keeping this halt in mind we decided to come up with our own app and till now we have registered more than 300 downloads."
Muskan Sehdev, a student from Bangalore University said, "I use an iPhone and many of my android user friends use Namma Yatri. I cannot find this application on the App Store on my phone. She added, "I compared the prices and for the journey, it takes Rs. 185 from Bangalore University Jnanabharathi campus to Majestic Bus Stand on Namma Yatri while Ola and Uber charge Rs. 200 for the same ride. I had to use Ola since Namma Yatri cannot be downloaded on my phone."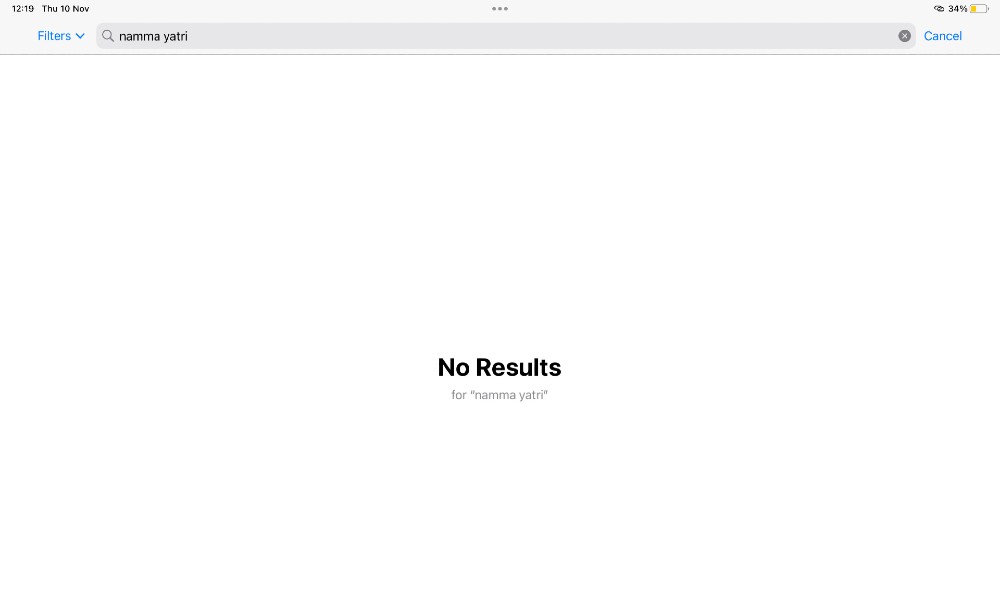 Natasha Bhasin, another student at Bangalore University said, "I am an Android user and I recently downloaded the Namma Yatri app. I had my luggage with me so I avoided the metro. On comparing the prices, Namma Yatri charges from my campus to Krantivira Sangolli Rayanna Railway Station was for just Rs 164 whereas Ola charges Rs. 191 and Uber charges Rs. 200 for the same."
Ramesh, an auto driver using Ola, Namma Yatri and Uber said, "Many commuters face trouble in joining this app as they're using iOS software. I use all three applications on my mobile, Ola, Uber and Namma Yatri. I get rides on all three applications. Namma Yatri as compared to Ola and Uber is growing quickly as I received ten rides within a day on this application and five to six rides on Ola and Uber all together."
An article reported that there are about ten million iPhone users in India, out of which 11 percent of iOS users are from Bangalore.
Narayana R, an auto-rickshaw driver using Namma Yatri said, "This application is much easier to use than Ola and Uber as the rates are set as per normal fares, Rs 13 per kilometer at day and Rs 20 per kilometer at night. There is no cancellation fee for canceling rides like in Ola and Uber."
Ayaz Ulla, another auto-rickshaw driver who registered with Namma Yatri said, "The app was recently launched but we generally get at least six to seven rides from this app, those who are aware of the Namma Yatri app are using it regularly."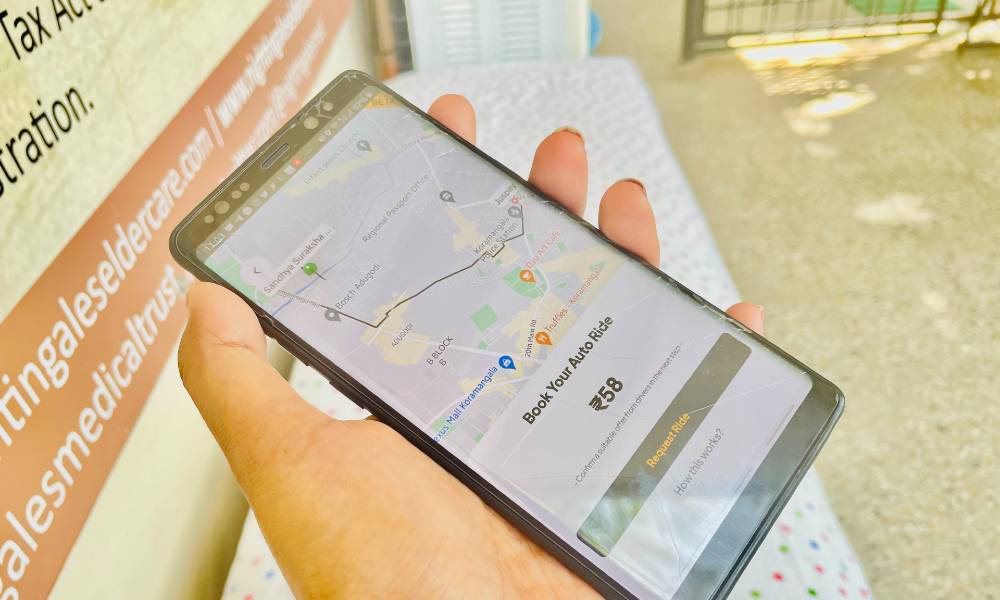 Rudramurthy added further, "It generally takes three to four days to get yourself registered on this app, with all the documents. As soon as the license gets verified, an auto driver can avail rides on this app. Many auto drivers are now shifting to Namma Yatri from other aggregators. Sometimes you've to pay from your own pocket to Ola and Uber when the passenger cancels the ride at the last minute."
The application is developed by Juspay. A software engineer at Juspay said, "There is a bug that we are trying to solve. It will take time to recover. It was much easier for us to launch this application on the Google play store, iOS users might need to wait a little more. He added. "The app has gained much popularity on android quickly which was unexpected, keeping its progress on android in mind, we will now hasten the process to make it feasible for iOS users to use Namma Yatri on their iPhones."
Amrit Singh, a brand strategist and a software developer from DaBRANDé said. "Such bugs often occur while you're launching applications on iOS. From the point of view of marketing, 'Namma Yatri' must clear the important checklists from development and re-think on re-launching this application with good marketing and campaigning." He added, "It's not that tough to deploy an application on the Android play store but nor as easy to go live on Apple app stores, because of their rules and checklists they must pass to make your app available for iPhone users. So rather this tech company is facing these issues or they're re-planning on Launching strategy."