Sales of companies converting petrol vehicles into CNG cut down due to global surge in natural gas prices.
Companies that convert petrol vehicles into Compressed Natural Gas vehicles (CNG) have seen a dip in their customer base. The increase in prices of CNG and Liquefied Petroleum Gas (LPG) globally has led to this, say people who run these retro-fitting outfits.
Syed Razak, proprietor of Bangalore Auto Gas which is a CNG and LPG fitment center said, "The minimum number of vehicles which we would convert from petrol to CNG or LPG was 40 per month in 2021. But now, after the increase in prices of natural gas, we hardly get 20 vehicles for conversion in a month." Syed added , "In recent times there are customers who are converting their CNG vehicles back to petrol vehicles."
Syed said, "One of my customers wanted to install a CNG unit in his vehicle, but seeing the surge in CNG prices he changed his mind."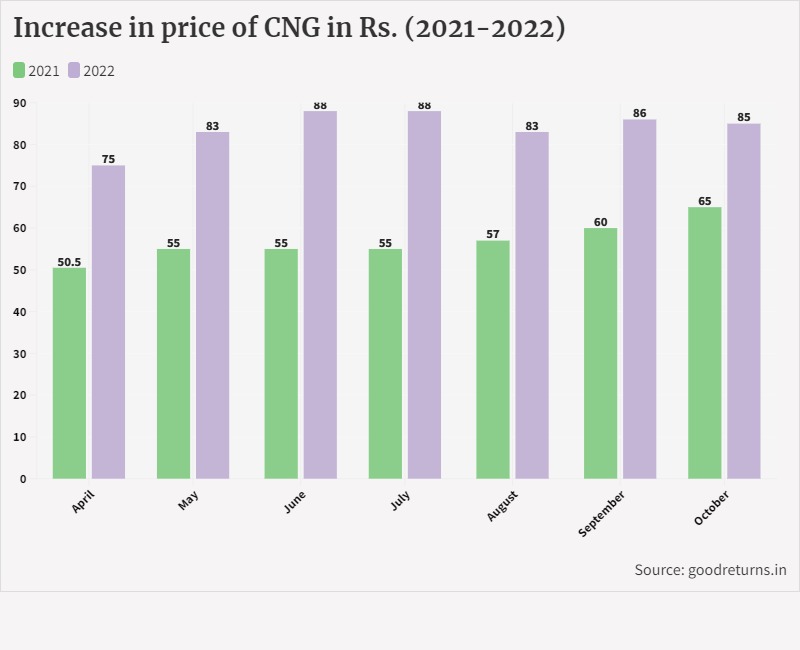 Bengaluru has seen a rapid increase in CNG prices. The price gap between CNG and petrol in October 2021 was Rs. 47.7, while the price gap in October 2022 was reduced to Rs. 16.
Sekar Vajjala, who is working with a City Gas Distribution (CGD) company says that the decline in the price gap is one of the reasons which is discouraging people to convert their petrol or diesel vehicles into CNG vehicles. Sekar Vajjala said, "The company has seen a decrease in sales of the CNG. The sales were high when there was a wide gap between the price of petrol and the price of CNG." According to Sekar his company's sales reduced by 15 percent after the surge in CNG prices.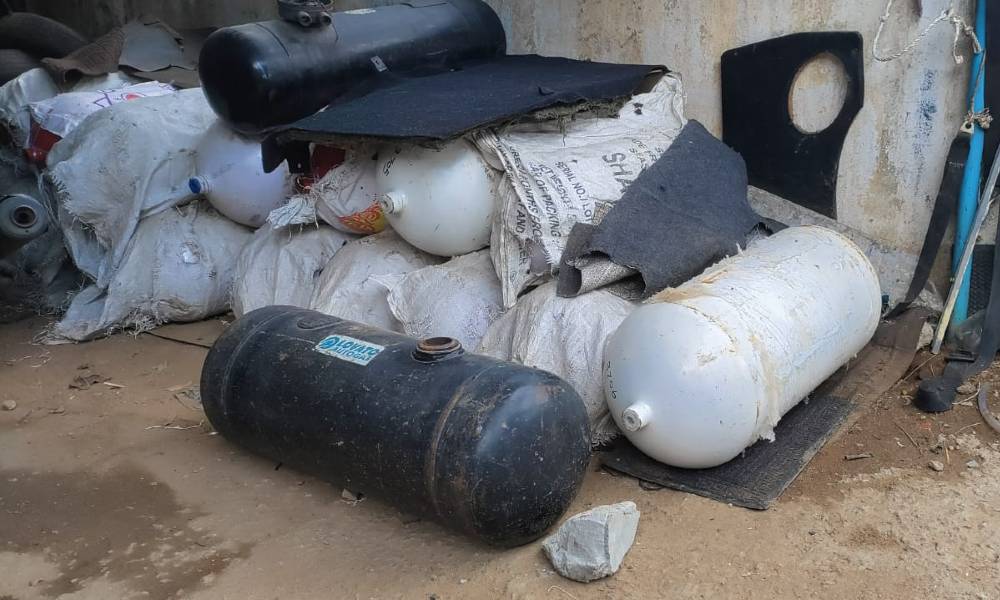 Pump attendant at the petrol bunk in Shivaji Nagar said that, the vehicles running on CNG have decreased as most of the CNG users switched to petrol and LPG.
Dr. Parvathamma G.L, Chairperson of the Department of Economics at Bangalore University said, "The increase in natural gas or petrol prices will affect the taxi drivers and auto-rickshaw drivers the most. In cities like Bengaluru taxi drivers mostly depend on CNG as the price was comparatively lower than that of petrol. But after the increase in prices of CNG the income of these drivers has been reduced." The professor added that this condition would lead to a reduction in income which leads to bank borrowing which traps the person into debt later.
According to Dr. Parvathamma, the Government of India should create an emergency fund, which would ensure that the people below the poverty line would not be affected the most when there is an increase in prices internationally. She said, "India should be in a position to deal with the international market prices and that can happen by creating an emergency fund by the government."
Dr. Basavaraj S Benni, an economics professor at Bangalore University, said, "The current scenario of the increase in prices of the crude oil can be dealt by introducing a good quality of public transport. The increase in the number of e-vehicles and e-buses is one of the best ways to deal with the crude oil prices."