BSWML has issued a tender for new tippers and a new primary segregation method in Bengaluru.
With the approval of the Urban Development Department (UDD), Bengaluru Solid Waste Management Limited (BSWML) has issued a tender to upgrade the primary waste collection of Bengaluru by introducing 5000 new auto tippers. The advanced technology will bring a new segregation system in the collection and transfer of waste.
Dr. Harish Kumar, Chief Executive Officer (CEO) of BSWML and Special Commissioner for Solid Waste Management (SWM) said, "The period of the tender is for five years and the total cost of the project will be Rs.3000 crores. It is estimated to be completed by May 2023."
Representatives from the BSWML office said, "Bruhat Bengaluru Mahanagara Palike (BBMP) will release funds, following which, contractors will have to buy the auto tippers designed with the new and advanced technology of segregation system."
BBMP official said, "We will introduce three types of new auto tippers with the advanced technology of Global Positioning System (GPS). Three-wheeler tippers for door-to-door collection in narrow lanes, four-wheeler tippers for broader lanes, and six-wheelers for big commercial waste. The covered tippers will have two or more compartments for collecting different kinds of waste."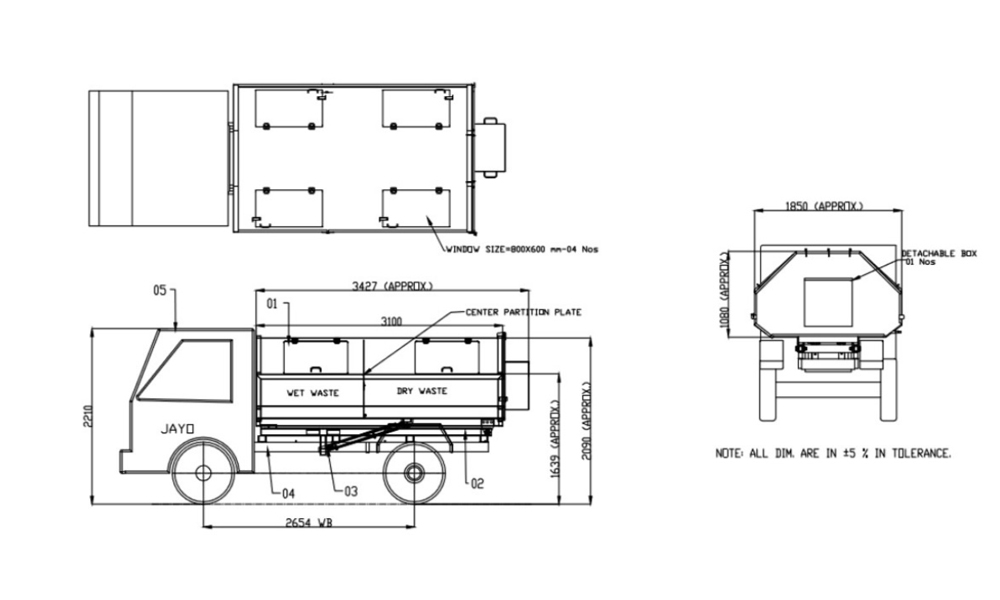 The tender issued by BSWML describes the tippers to have green and blue colour-coded compartments to hold organic/wet waste and inorganic/dry waste separately.
BBMP Engineer Mr. Mohan said, "The Solid Waste Management (SWM) rules 2016 and the new policy articulate that households have to collect their wet and dry waste separately. The waste will then be collected in different compartments by the new tipper."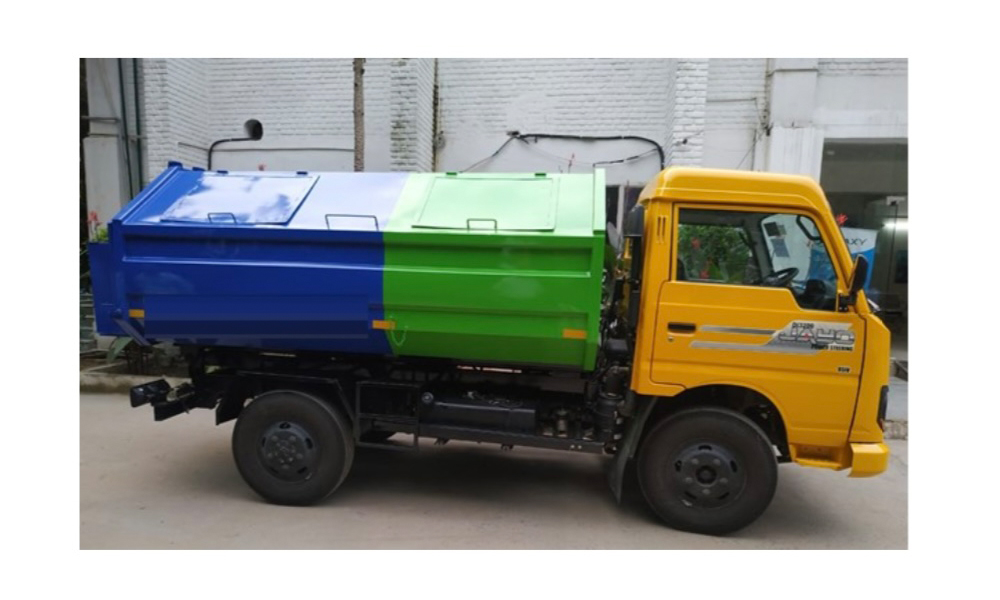 Urban planner Sourabh Gupta said, "This policy can be effective in the primary collection of waste but at the same time it is very difficult to convince households to collect dry, wet, and other kinds of waste separately. Many households are not habitual and familiar with this process. The number of auto tippers is also less which makes time management and regular collection of waste challenging. So it can be difficult to execute this new policy."
However, Mr. Mohan said, "We are trying to create awareness about proper segregation of household waste with the help of campaigns, TV ads, and loudspeakers attached to auto tippers. Also, under the SWM rules 2016, we can fine households if they violate the rule of separate collection of waste to make them habitual of the process. Also we increased the number of the auto tippers to make regular waste collection easy and effective."
Dr. Kumar said, "The main aim of this exclusive tender for new auto tippers and the collection of waste is to ensure that only segregated waste is collected through appropriate infrastructure, with 100 percent coverage of households and commercial establishments."
Mr. Mohan said that the BSWML is introducing new auto tippers to manage the city's waste as they received many complaints about outdated technology and the bad condition of the auto tippers. He added that the vehicles are very shabby, which is why it is important to have new vehicles for modern and smooth collection and transfer of waste.
Narayan G, driver of an auto tipper said, "If the new policy is implemented properly, it will benefit us. The management of primary waste collection in the city is not good because of the shortage of auto tippers and many are not in good condition. Because of this, there is no time management in the collection of waste. Also use of manual labor is very high which causes health problems to many labor."
He added, "The new vehicles come with many benefits like less pollution, effective waste segregation and better time management."
Dr. Kumar said, "Currently, there are 198 wards in the city, and from them, 198 packages of waste are produced daily. We are planning to increase the number of wards to 243 and reduce the number of waste packages by 89. This will increase the efficiency and ensure ease of management." He added that the BBMP is expecting this process to be very effective for the city.
BSWML also increased the tenure of the tender to five years from one year for collection and transfer of primary waste.
­­­­­
Mr. Pramod Kumar, a solid waste contractor said, "We increased the tenure to five years because no contractor was interested in a one-year tender."
Dr. Kumar said, "Every contractor will be responsible for one package only. This will increase the accountability of the contractor and time management becomes easier which directly benefits the public."