The National Centre for Biological Science (NCBS) will soon enter its non-human testing phase for the dengue vaccine being developed by their team.
The National Centre for Vector Borne Diseases Control (NCVBDC) says that Karnataka has highest number of dengue cases in 2022 in India, with 5392 cases along with seven deaths till August 31, 2022. It is followed by Tamil Nadu (3396) and Telangana (2960).
"During the sudden rise in dengue case, we were treating more than 200 patients on a daily basis," said Dr Sahdev Niranjan, doctor at Modern Clinic and Balaji Medical. However, during the surge, he himself was infected with the dengue virus. "My platelet count had dropped which led to weakness and made it difficult to work," said Niranjan.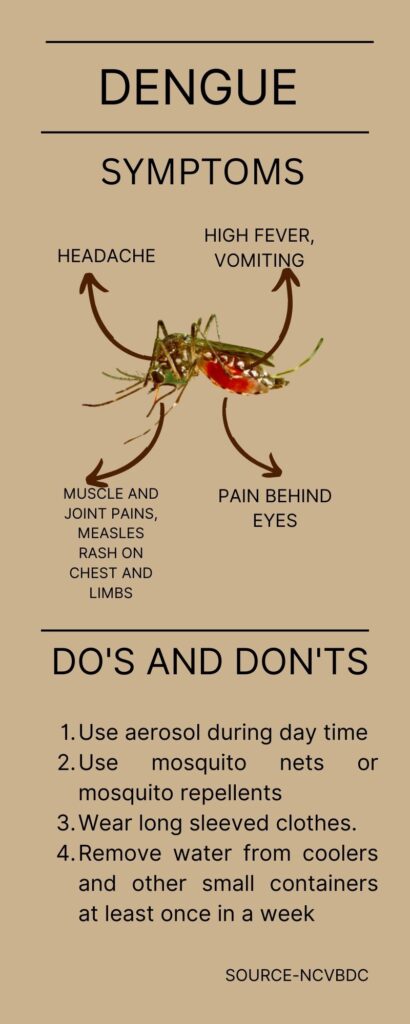 "We have seen a surge in cases among industry workers," Aravinda, doctor at Maruthi Clinic, Kumbalgudu said. Due to congested living conditions, stagnant water led to increase of cases among them. He further said that most cases that were handled by him were mild. The World Health Organisation (WHO) says that 80 percent of 100-400 million infections that occur annually are mild and asymptomatic. Dengue does not have a specific medicine and thus, the patients were treated according to the symptoms they were facing. "The patients are discharged once their platelet count goes back to normal," said Aravinda.
Dr. Arun Sankaradoss, Research and Scientific Lead of Dengue Vaccine Program at NCBS said, "It is a complex virus with four serotypes, out of which second and third serotype are the most infectious." In India, second and third serotypes are commonly found.
"In order to tackle dengue in India, there is need for surveillance of the virus and to understand which serotype is affecting the people," said Sankaradoss. The dengue vaccine has to focus on all four serotypes of the virus.
The issue with the vaccine for dengue is these serotypes. This means that if one is targeted or attacked, then in the transit period the reactiveness of the others increases. "The vaccine that is being developed by us is a DNA (deoxyribonucleic acid) based vaccine," said Sankaradoss.
The NCBS dengue vaccine program will enter the non-human testing stage soon.