Power cuts will be continued until all the trees near electrical lines are trimmed, says official.
Villages in the southern part of Bengaluru like Devagere and Gangasandra are facing regular power cuts for over a month due to the maintenance work done by Bangalore Electricity Supply Company (BESCOM).
"There was no such maintenance work happening in these areas for the past three years due to the pandemic. So we have to do extra work to compensate for that," Mohitha H, Assistant Engineer of BESCOM said.
The maintenance work includes the removal of branches of trees that are grown between the feeder lines of the villages.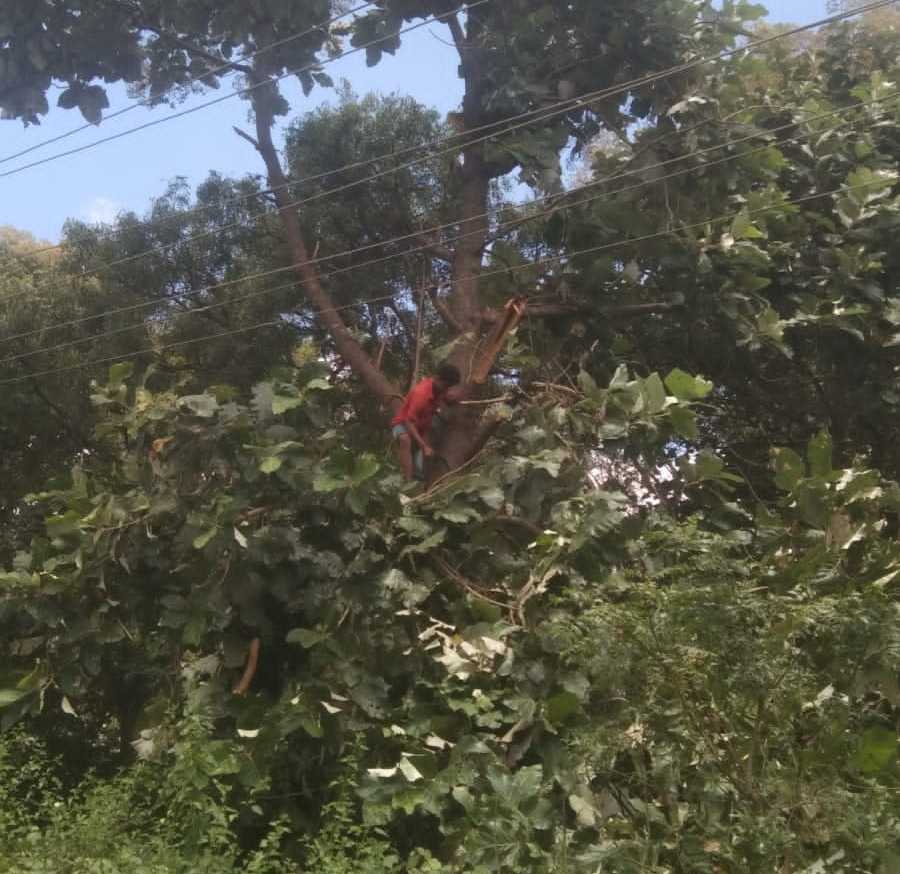 The line that carries electricity from sub-stations to households, known as the 'feeder lines' of these villages is entangled with branches of the trees nearby. So, BESCOM outsourced the work of cutting the branches to a private agency called Netravati Electrical Agency.
Muni Raj, a retired army officer, residing in Devagere said that the power is cut in morning and evening with no fixed schedule. "If we are not getting proper electricity, it affects water availability, and other facets of our lives," he said.
Mariswamy, the electricity lineman said, he had been working there for a long time and the village is facing power cuts constantly. "A single individual cannot do much unless the government and authorities step up for this," he said.
Under the new Electricity (Rights of Consumers) Rules 2020, the consumer has the right to a minimum standard of service for the supply of electricity. The power distributors "shall supply 24 by 7 electricity" as per the rules.
Gurunath Gurrala, Associate Professor of Electrical Engineering at the Indian Institute of Science (IISc) said that the public cannot complain about planned or pre-informed outages by the distribution companies that are part of their maintenance. They are doing this to avoid any injuries due to the electric wires. But the works have to be planned well in advance for their proper execution. "Even in other parts of Bengaluru also, we face power cuts," he added.