The lack of parking spots causes people to park on the road.
In the Avenue Road area, people park their vehicles on the road and in no parking zones causing traffic jams.
Sandesh P, who runs a dry fruit shop said, "The lane is very narrow and two-wheelers parked on the footpath make it even harder for people to drive their vehicles in the lane, but people come to the shop and park their vehicles for two minutes and go. We need customers to keep our business running. Police are doing their job to manage the traffic but this is a very busy area with no parking spot nearby."
City Market Traffic Police constable Pradip Dggp said, "It is a commercial street and the road condition is not good and the lane is very narrow. People do pay fines for wrong parking but there is not enough space to park vehicles in this area. If the lane gets bigger and Bruhat Bengaluru Mahanagara Palike (BBMP) fixes the road then it will be a little easier for us to maintain the traffic flow."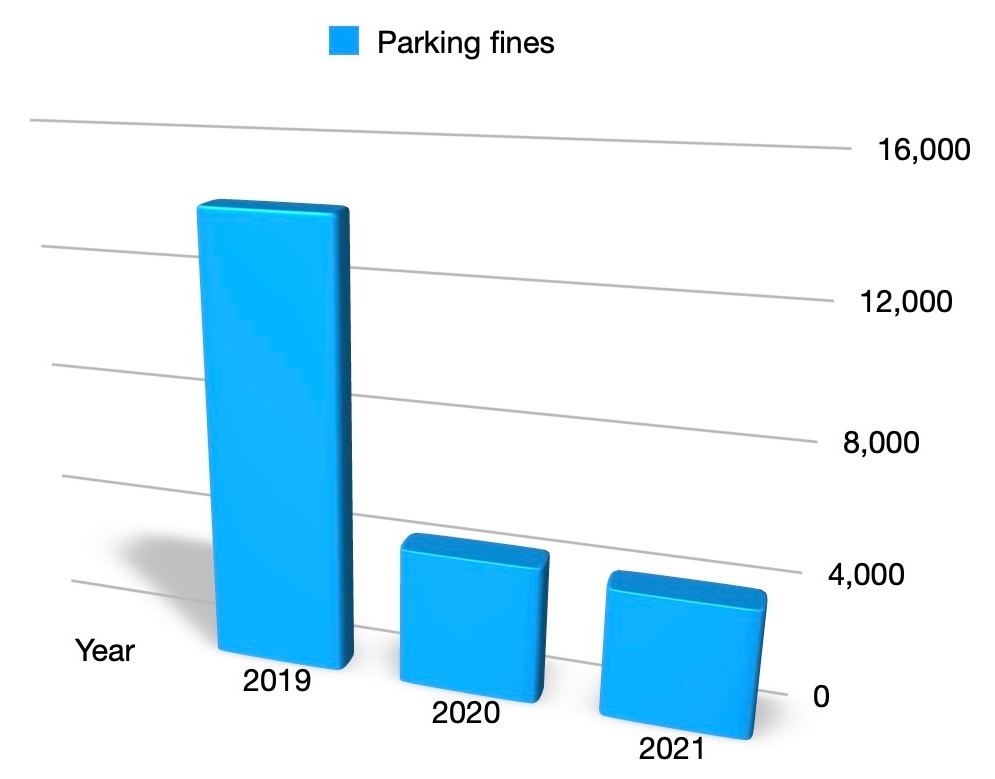 The New Directorate of Urban Land Transport (DULT) policy 2.0 imposes a Rs. 1000/- fine for wrong parking. Data collected from the City Market Traffic Police station shows that before the pandemic, 14,114 vehicles were fined for wrong parking in 2019. The number decreased in 2020 because of the pandemic and only 4,379 vehicles were fined. But this year, 3,412 vehicles have already been fined for wrong parking.
A daily commuter, Mukesh said, "When it rains, the traffic gets worse. There are only two parking spots in this area, one is near the KR Market metro station and the other is in Chickpet. So people do not go that far to park their bikes, traffic police officers do a good job to maintain the traffic." Another shop owner Nagendra, whose two-wheeler was parked in front of his shop said "I will remove my scooter now, it is there for only 15 minutes, and people do pay fines for parking on the street."
J S Vishwas, Assistant Professor of the Civil Department in People's Education Society University said, "In the past two decades, the city has grown exponentially and the urban planning within Bangalore city is not proper. If you are creating an industrial zone or a residential zone, the road should be developed according to that zone. Intersections are basically the critical points for any traffic person to control. The intersections are accident-prone zones as well so if people are illegally parking in the no parking zone, this will create a problem to the intersection. If any kind of illegal parking is controlled, it can definitely ease some amount of traffic flow in the intersection."