Bangalore book festival is not happening for the third year due to shortage of funds, organizers said.
Bengaluru:
If you are planning to stock your shelves with more books from the Bangalore Book Festival, you have to keep your fingers crossed and wait for another year.
The annual book festival that takes place in October or November in Bengaluru is not happening for the third year, the organizer, Bangalore Booksellers and Publication Association (BBPA) said..
The Bangalore Book Festival last happened in 2019 and was halted for the next two years due to the pandemic. The President of BBPA, Ramachandra A.N., said, "Financially, we are in a worse situation. Possibly we are not planning anything." He said that they are struggling to find sponsors.
Meanwhile, bibliophiles in the city miss the book festival. Shruti Sahai, a blogger, and bookstagrammer said, "For me, it's a mammoth version of Blossom! You never know which book you'll find on the next shelf. That's what I enjoy about it. The fair gives us an opportunity to explore books way beyond regular bookstores or online. Also, sometimes you meet some very passionate booksellers. You end up conversing with them, which is always great."  She added that she misses these festivals.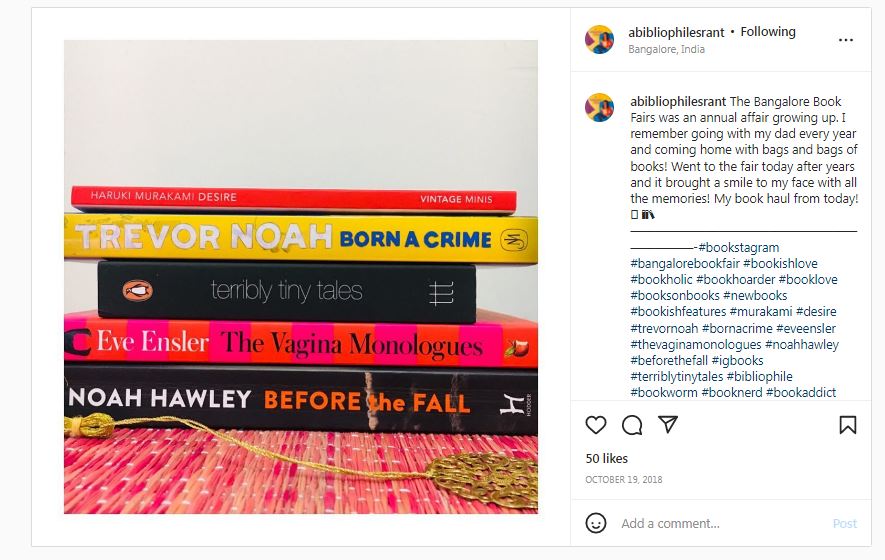 One of BBPA's objectives is to promote the interest of publishers and booksellers. The book festival helps sales and promotes books in front of readers from various age groups.  
The Bookworm, a book shop in Bengaluru, has been participating in the book festival from the beginning. The owner, Krishna Gowda said, "This fair is good for sale. We get new customers, good exposure." He added that it is like a cultural event. For the last two years, the Bookworm has conducted book launches and reading sessions.
Uma, his wife who partners in managing the bookshop, said, "People from every age group attended the festival. There is also a lot of demand for children's books."
Tanisha Kannan, a visitor, said, "My friends and I, we used to go together. Books from various genres used to be available there. We used to get amazed. And there were other language books, also — Tamil, Hindi — friends who read those language books, they could go and buy them. [Sic]" She remembered the last time visiting the Bangalore Book Festival. She said that there was a reading session that day and there were other cultural functions.
The Bangalore Book Festival started in 2003. It is a seven-day-long festival that takes place at the Palace Grounds. The visitor must pay Rs. 20 for an entry pass. Ramachandra said, "We used to issue around one or two lakh passes."
In exchange for a fee, any publisher or bookseller can set up their stall with their books, and sell them to visitors. Ramachandra said that about 300 – 400 publishers and booksellers attended the book festivals, even from other states as well.
For the participants, it's not worth setting up a stall if the profit is not better than the stall fee. Blossom Book House, a bookshop, stopped participating six years ago. Karuna whose cousin is the owner of Blossom explained, "The income from the sales was less than the rent we were paying." He added that anyone can attend the book fest so the competition is high.
The book festival also promotes the reading culture and helps readers to discover new books. Sahai explains, "Bengaluru is a city of readers, and going to such events surely encourages people to pick up a couple of books. Especially for young readers, it gives them an experience of exploring new books that they probably don't get in browsing through books online."
Another bibliophile, Kedarnath said, "You get to know about a lot of books and authors."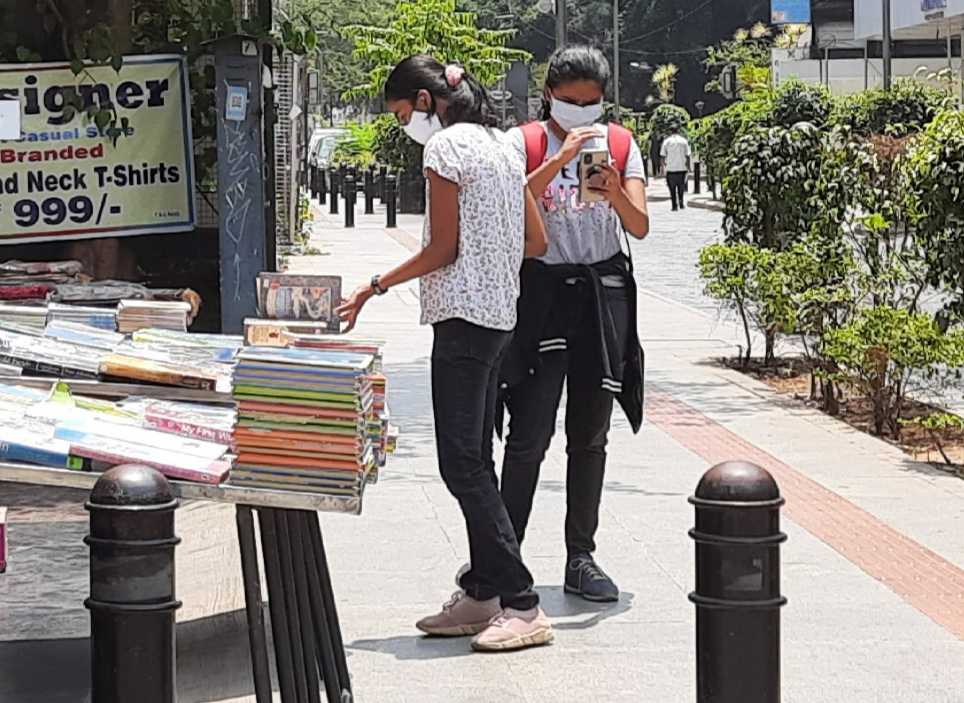 Ramachandra said, "We are planning a book festival. We are also planning to generate funds from other than the book industry. Government funding, MNC (Multinational Company) funding. But everybody has started their lives just now. So it's better to give them time."
BBPA has 110 members. The members belong to various sections of the publishing industry. Booksellers, publishers, and authors are members of the organization.
Gangaram Book Bureau is one of the founding members of BBPA. Prakash Gangaram, owner explained how book festival or book fair helps readers and promotes books among public. He said, "When the book fair is held, publishers from outside Bangalore come — Madras, Bombay, Delhi, and Calcutta — so once a year they get the opportunity to display their publications which is not possible throughout the year. The public see all the publishers under one roof. It helps individuals with a wide selection of books." He added that there's an opportunity to look at other regional language books. It is an exposure to different publishers, and different kinds of books.