With the Ukraine War affecting diamond exports from Russia, lab-grown diamonds are expected to see a rise in demand.
Bengaluru: Diptesh from Kolkata had joined an Information Technology (IT) company in 2021, the year he graduated from college. While he was in college, he always wanted to gift something memorable – something precious – to his family. Finally, he got to fulfill that wish this month, when he brought home two pairs of diamond earrings for his mother and aunt.
He said, even though he earns a respectable salary, it was difficult for him to fulfill that wish because of the high cost. Like him, many Indians have to think twice before buying diamond jewellery.
However, lab-grown diamonds – created artificially in a laboratory – could be an economical option in comparison to mined diamonds.
Industry experts believe that the recent sanctions on Russia, a major diamond exporter, could further boost the lab-grown diamonds market in India.
A report from the Union Government's Gem and Jewellery Export Promotion Council (GJEPC) said that between April-June 2021, India exported $261 million worth of polished lab-grown synthetic diamonds. The figure was 202 percent higher than the export figures for the same quarter.
Yash Sanghavi, the managing director of Accur8 Diamonds, a polished diamond selling company, said that, unlike natural diamonds, there is no limit to the supply of lab-grown diamonds. So the price remains much lower – half or less on some occasions compared to mined diamonds. He added that many small retailers manufacture them in India and they are increasing their production capabilities each year. The Ukraine War could expand their market.
Sanghavi mentioned that sales of both lab-grown diamonds and natural diamonds have increased exponentially in the past few years. Indians don't seem to mind the source of their diamonds. "We have surpassed the point where the credibility of the lab-grown diamonds is a question," he said.
Echoing Sanghavi's words, Diptesh said that he would not mind buying lab-grown diamonds as long as they were authentic.
As Sanghvi had mentioned, many smaller businesses are driving the growth. Niraj Bohra from Bengaluru is the owner of one such business named Lyra Diamonds. His store only sells synthetic diamonds. He is a trained professional in diamond grading who plans to expand his family business through lab-grown diamonds. "Lab-grown diamonds are affordable. They can cost one-third of natural diamonds and even less in the case of solitaire diamonds," he said. "Consumers are always attracted to cheaper options and in terms of chemical composition, there is no difference between natural and synthetic diamonds.
For example, a natural 1.01 carat G VS1 round diamond costs $8,110 at James Allen. The price for a similar lab-grown diamond is $2,120.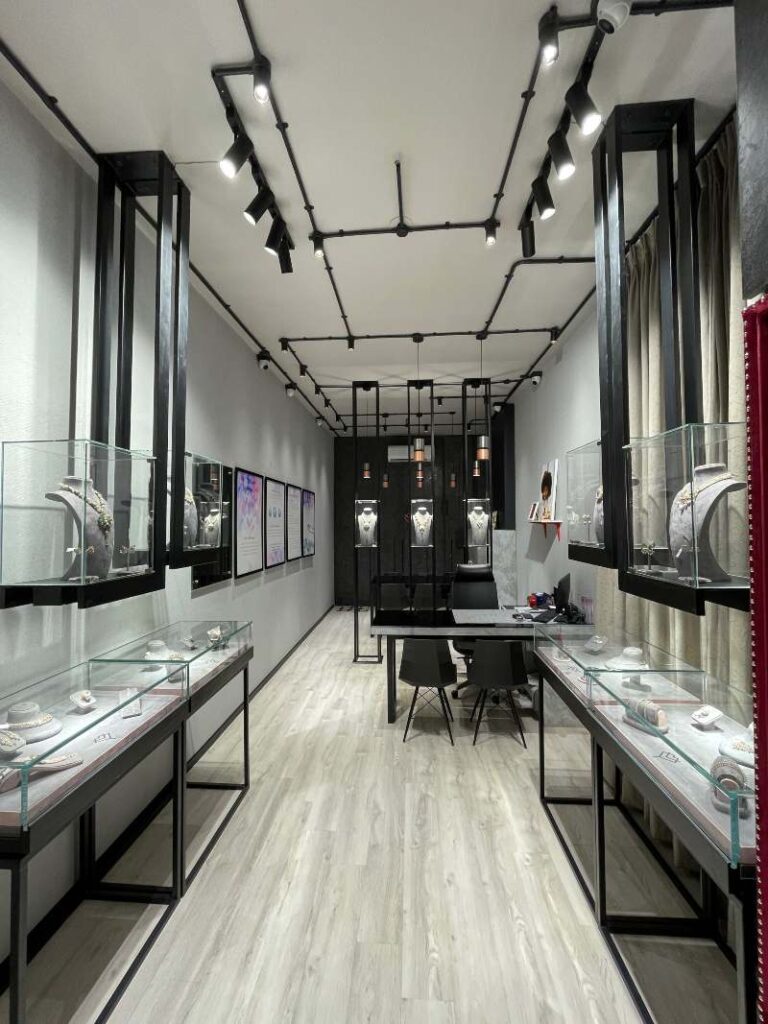 Due to a rise in demand, Indian companies have started making the necessary equipment and machines to grow lab-grown diamonds. Shaswat Sadhani from the International Grown Diamonds Association said that there are around 2,500 units in India that manufacture synthetic diamonds. However, the technology comes at an expense. He mentioned that each unit costs around $170,000 to $185,000.
Lab-grown diamonds are legal but selling them as natural diamonds is considered a malpractice. Jayesh Patel from the Indian Diamonds Institute said that origin of the diamonds also plays a role to determine the price. So, a lab-grown diamond should not be passed on as a mined diamond.
"Now, lab-grown diamonds needs to be certified by International Gemological Institute. Each diamond contains information about its origins," said Patel.
The origin of synthetic diamonds
Historically, the first proven synthetic diamonds were made by General Electric in 1954, under a project codenamed "Project Super pressure." The International Gem Society (IGS) explain that using a high-pressure belt press, the scientists at GE put small seed crystals to temperatures of 1,600º C (2,912º F) and pressure of 100,000 atm. In that device, they dissolved graphite — another mineral made of pure carbon — in metals, including iron, nickel, and cobalt, to accelerate the transformation of graphite to diamond.
Today, most lab-grown diamonds are made through a process called chemical vapor deposition (CVD). The IGS says, "In this method, carbon gas heats a diamond seed in a chamber, causing the carbon to stick to the seed and grow into a larger diamond. CVD gives scientists more control over the properties of lab-grown diamonds and makes possible the production of large, gem-quality diamonds. CVD can also take place at lower pressure and temperature, which makes the process much less costly."