The Karnataka BJP manifesto for 2018 promised to empower women by providing them with a variety of benefits. Women are still yet to receive the benefits of the schemes.
Mangala, a below Poverty Line (BPL) cardholder in Kumbalgodu, works as a housing-keeping attendant and had high hopes from the ruling Karnataka government. But her expectations were shattered when she found out that the promises made by BJP in their 2018 manifesto were just on paper but not in reality. She waited for the Stree Suvidha Scheme, which promised to provide sanitary napkins at Rs. 1 to girls and BPL women.
Recently, in February 2022, a Public Interest Litigation (PIL) was filed in the Supreme Court to regulate political manifestos and make political parties accountable for them. The plea has also requested to restrict political parties from exaggerating promises and the Election Commission of India (ECI) must bring them under control.
Election Promise Tracker is a volunteer group that tracks the performances of different political parties. In 2019, it came up with a performance report of BJP party manifesto promises made in 2014. Reuters selected 50 policies from that report based on their importance. It showed that out of 50 policies, only 12 were fulfilled in 2019.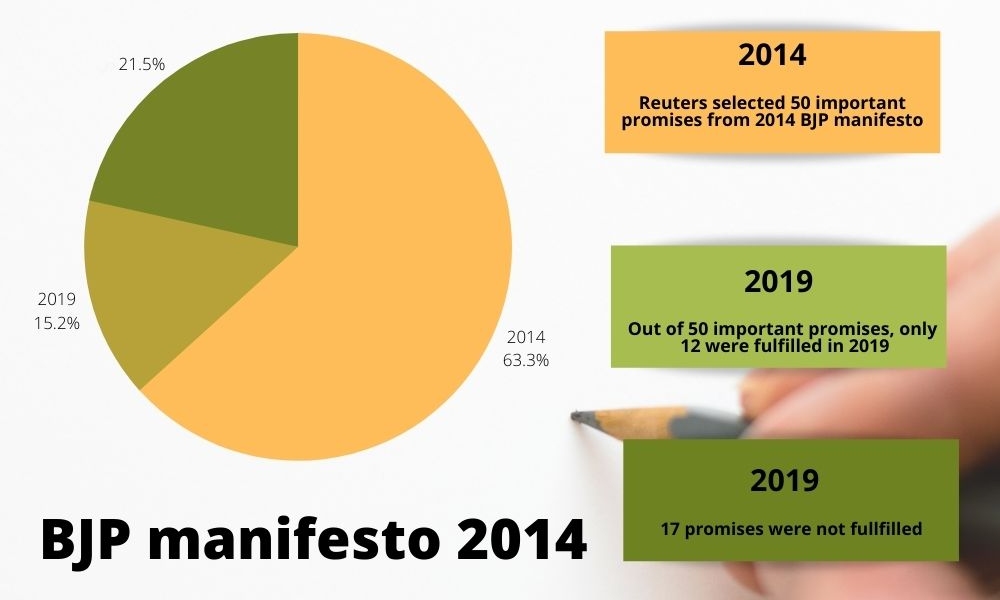 Schemes mentioned in the 2018 Karnataka BJP manifesto:
Women with BPL cards in Bangalore's Devagere and Kumbalgodu rural areas said they did not receive any scheme benefits from the government. When they requested the gram panchayat for the sanitary napkins and smartphones that the government promised before the election, the gram panchayat said that they were unaware of any such schemes.
In 2018, Karnataka BJP released their election manifesto, which promised to empower women by giving free sanitary napkins to BPL women and girl students, and Rs. 1 to other women under the new "Stree Suvidha Scheme." The manifesto also stated that under the "Mukhya Mantri Smartphone Yojana" women from BPL families will be given free smartphones.
According to the Director of the Department of Women and Child Development, no such schemes are being implemented in the department.
Geeta Patil, Project Director in Women and Child Department Karnataka said, "We have not received any funds from the central government for the menstrual hygiene scheme in the last two to three years. "
A BJP spokesperson said that "no such data (Stree Suvidha Scheme and Pradhan Mantri Smartphone Yojana for BPL women) available for the programmes stated in the manifesto."
"It would have been better if the government provided us with sanitary napkins at Rs. 1 because sanitary napkins are costly, and I am unable to buy them sometimes. The ruling BJP administration pledged to supply additional food supplies during their political rally speech in 2018, but they didn't bother to keep any of their promises after they came to power," said Mangala.
Pavithra Yadav, said, "I went to the panchayat head to ask about the Mukhya mantri Smartphone Yojana, but the panchayat head said, 'Don't ask for government freebies always. Earn your living by yourself. "
H. Anjaneya, Minister General Secretary, Karnataka Pradesh Congress Committee, said, "The BJP government has failed to deliver on its promises, and it has never considered women's empowerment. The Shuchi scheme fund is still unpaid, and the scheme's beneficiaries are suffering."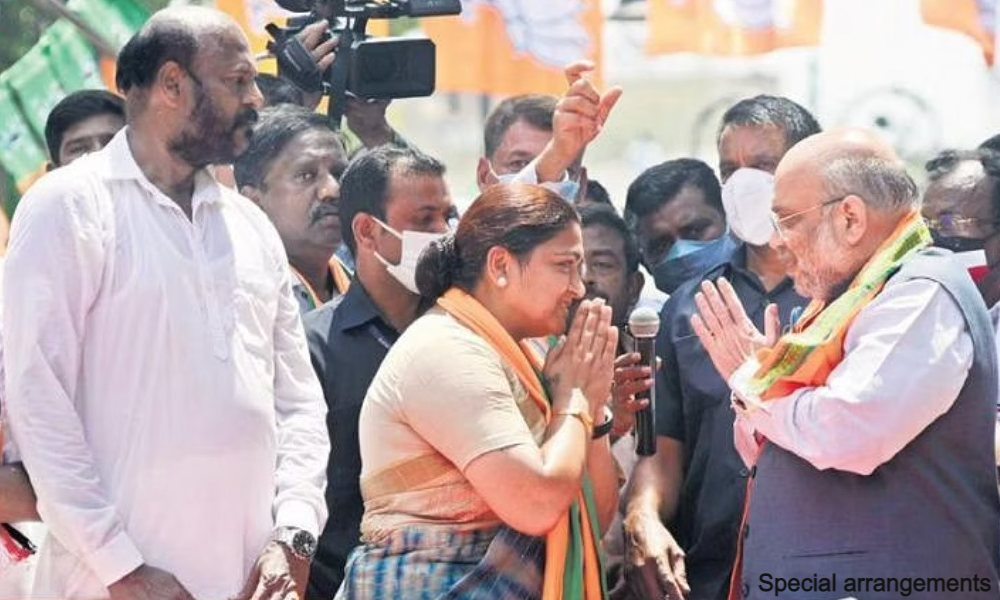 An analysis by Prakhar Misra and Kadambari Shah in The Wire said that broken manifesto promises can undermine public trust and can also weaken democracy in the country, the political manifesto goes unchecked by the center and the Election Commissioner of India.
BJP is in power in the state and it is preparing for the upcoming election in 2023. Karnataka will have its next Legislative Assembly election in May 2023.