After the tax update on digital virtual assets, digital content creators are not very sure about investing in the Non-Fungible Token (NFT) marketplace
It wasn't long ago when Satyam Bhuyan, a digital content creator, joined the NFT marketplace. Being a photographer and content creator, he strongly felt that apart from social media there should be another platform where artists can curate, exhibit and promote their work.. Over the past few months, he has been part of the NFT community and it wasn't until now that his work started selling on the platform. . However, the tax imposed by the government in the budget of 2022 is closing the door on future chances for him and others entering the NFT sector.
Budget 2022:
In Budget 2022, it was announced that a 30 percent tax will be imposed on virtual digital assets and on any income from the transfer of such assets.
"No, 30 percent tax is a steep move. Whatever little amount of profit we are making in trading will now go to the government. So, it is no more a profitablesituation as this 30 percent [is too high] for a normal trader to get any profit margin," said Shaaswat Banerjee, a crypto investor.
But by announcing a tax on digital assets in the budget 2022 speech, the government has madesuch transactions legal for the traders and investors in India.
It is good to see that the government has finally introduced regulations and considered digital assets as legal tender, said Shaaswat . The future looks good with Reserve Bank of India (RBI) introducing the digital rupee and India's adoption of blockchain technology to build disruptive products, he added. What will happen:
Satyam said, "Suppose I want to sell my work on Vibranium (NFT platform), I have to pay a token amount to enter into the space and it will keep some percentage from the amount earned by me after the sale. Moreover, I will be liable to pay the now announced tax along with one percent Tax Deducted at Source (TDS)."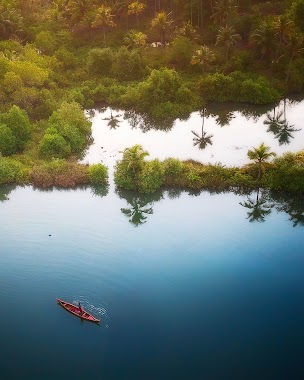 He added, "A large sum of the amount which I earn will get liquidated in taxes which in return will impact my earnings. Instead of promoting, this step of imposing a 30 percent tax (which is a lot) will restrict a lot of upcoming content creators in joining the NFT community and even narrow the scope for artists."
Impact:
Data shows that by August 2021, there were around 2,80,000 unique buyers or sellers of NFT worldwide. In one of India's NFT marketplace, WazirX there are over 319creators and 157 collectors who have monetized more than 2986 NFTs on the platform.
Instead of reviving or boosting the art, the tax will restrict the potential artist to join the NFT marketplace.
Anjali, an artist said, "Last year, I got to know about the NFT community and I started following up with the same to acquire knowledge on the platform. It was until the budget day that I wanted to join the NFT as an artist but now I really don't see creating my profile on the same for the next few months."
Shalini, business expert said, "Even though the taxation on digital assets will bring operational clarity but it will limit some people to trade in digital assets which in return will slow down the sector which took a boom last year."
Not all digital content creators are established artists, a lot of them are amateurs who are diving into the space to get recognition and earn from their art. So, in this case a tax of 30 percent can prove to be heavy. Moreover, this will contradict the idea of decentralization of art which the NFT community promotes, said Ayushi, Chartered Accountant (CA).