Rather than owning products, consumers now prefer to subscribe to them as services.
Subscription economy in India is growing beyond media and entertainment as businesses across industry sectors are now offering subscription services. Change in consumer behaviour has fuelled the growth, with people opting to use these services instead of buying products.
India has approximately more than 80 companies across sectors. The subscription-based models in companies are classified into three categories—replenishment-based, access-based, and curation-based.
Fast Moving Consumer Goods (FMCG) companies like Country Delight, The Nibble Box, BigBasket Daily provide replenishment based subscriptions for everyday consumables like milk, bread, snacks, fruits etc.
Darshna S, a resident of Bengaluru, uses monthly subscription services for groceries, hygiene products and food delivery. She thinks customization of needs and easy access is what drives her towards subscriptions. "Subscribing makes it easy for me to get stuff. I'd rather not go out to buy things frequently when I can get it delivered to my doorstep. It's also time saving and cost effective," she said.
E-commerce companies like Furlenco, Rentomojo, City Furnish and Software as a service (Saas) companies like Adobe, Microsoft, Dropbox, provide access-based subscription on a monthly or annual basis for their products. A study by market researcher International Data Corporations anticipates that by 2025, 83 percent of all software revenue will come from subscription-based models.
Mudit Trivedi, a student, lives in a rented house in Bengaluru. He has subscribed to furniture from Furlenco. He said, "I just subscribe for the furniture, use it till I need it and then return. I don't need to buy furniture for a hefty amount. This option saves time, money and is a hassle free experience."
A study by Razorpay suggests 57 per cent of adults wish they could own less, and 70 per cent agree that subscriptions relieve them from the burden of ownership. 74 per cent also believe that these services will grow in the future and more people will subscribe to them.
Business-to-customer (B2C) companies like Teabox, Pipa Box, Fab Bag and Euphorbia Box provide curation based subscriptions where users receive a curated monthly subscription box of a group of products within or across product categories. This is done either by using previous sales data or making consumers complete a quiz or questionnaire that shows their preferences.
The Subscription Economy Index (SEI) by Zuora, a global subscription management company, shows that the Indian subscription economy has grown by 400 percent over the last eight years. The Index also mentions that subscription sign-ups are on the rise, as business in SEI expanded at the rate of 12 percent.
Priyanka Desai, a content marketer and analyst, said, "The subscription economy is growing because the consumer preferences have shifted dramatically. They prefer personalized products or services, which is what subscriptions are all about." The rapid growth of e-commerce, shift to digital payments and increased spending are the three factors driving the subscription-based models in India, she added.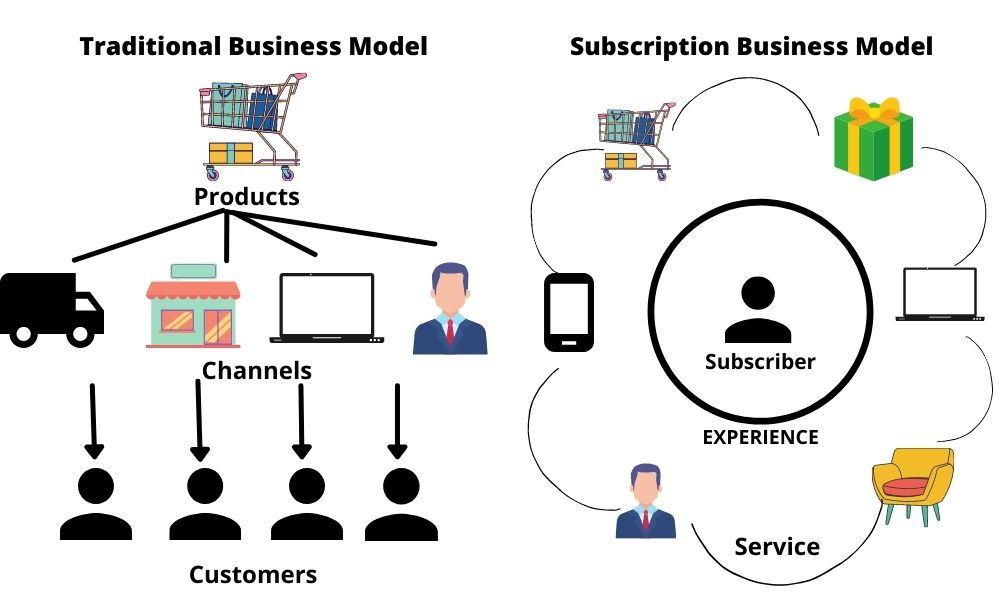 Amandeep Singh Kochar is the Vice President of CX Commerce provider company—it helps to create connected brands. He said that consumer behaviour is changing and there is a shift in outcome, because people, especially millennials and GenZ do not want to own anything but just want the service. As consumers start taking more subscriptions, they get used to it and expect the same for all their needs. The pandemic and increase in technology adoption has fuelled the subscription economy as well, he added.
He further explained that this model is beneficial for businesses because they can collect the first party data and use that information to personalize and customize services. It also creates a recurring revenue stream, creating a predictable cash flow.