Smartphone sales in India are at a peak, but retailers face the heat of e-commerce.
Even though the overall sales of smart phones are at an all-time high, retail store owners have seen a drop in sales throughout India.
Harsh Vardan, purchase manager of a mobile retail store which has more than 200 stores across south India said that the pandemic has affected them in many ways as the operational costs remains same but the sales have decreased. "The day-to-day sales have dropped by 30 percent compared to pre-pandemic level. We have online stores as well which saw an increase in sales during the pandemic. The focus is to go online in future, but we are a retail store first and want to keep that a priority."
The market share for smart phones sales on e-commerce platforms before the pandemic was 38 percent, but currently, they have over 50 percent market share, said Arvinder Khurana, president of All India Mobile Retail Association (AIMRA). Vardan added that the first wave affected them more than the second wave. Unlike the first wave, there was no complete lockdown during the second wave.
Earlier, the offline stores felt the heat when e-commerce website had flash sales. Vardan said, "The only impact we felt before the pandemic was during Flipkart's big billion and Amazon's Prime Day's sales."
"The pandemic has caused a huge loss to the domestic retail sector as government and private players have not provided any support during the pandemic, which also changed customer behaviour from offline to online," said Khurana. The operational costs of offline stores remained the same but the retail margin was decreased by mobile phone brands as they had to maintain profits due to a break in the supply chain," he further said.
In India, Xiaomi led the market with 22 percent shipment share, followed by Samsung leading mid to upper tier price segment. Apple leads the premium segment with 45 percent share according to a study.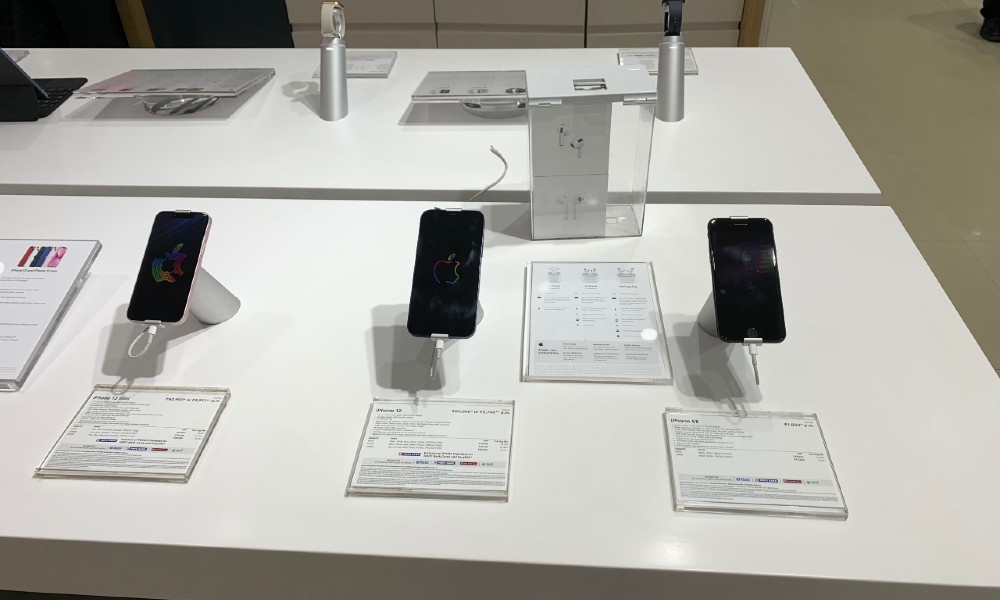 E-commerce platforms work on Gross Merchandise Value (GMV), which means the more items are sold over a period of time, the better. Their operational costs are low as well, compared to offline retail stores. Hence,, companies go online and brands give them more stocks, especially for below Rs. 10,000, category along with exclusive flash sales, as they get more profit margin there.
However, currently, retail stores have regained 40 percent of their pre-pandemic sales, he added.
Jatin, a customer who brought a mobile recently, said that he prefers to purchase a mobile in a retail store as he likes the customer experience there and he can check out the mobile phone. Moreover, there is someone to explain the features of different phones. So, if there is a choice of purchasing a smart phone, he would prefer a retail store.
Dushyanth, another customer who also purchased a smart phone recently said, "I am okay with either as I know about smart phones and I do not need anyone to explain their features to me and the online delivery is hassle-free for me."
Dr. R. Shashi Kumar, professor, Department of Economics at Bangalore University, said that customers are buying online more because of the lockdown and the market share will reset itself after a while. However, he sees the future in e-commerce, as the new generation of millennia's prefer e-commerce because they do not need help from others to choose their smart phone.