Due to cyberbullying, women are affected in both a social and emotional way.
The National Crime Bureau (NCRB) report 2020 states that the frequency of women facing cyber-bullying has risen from 27,248 cases in 2018 to 50,035 cases in the year 2020—an 83 percent rise. These cases involve blackmailing, defamation, morphing, fake profiles, and transmitting or publishing sexually explicit material, etc.
Experts say that more women are facing cyberbullying due to the anonymity the internet gives its users—this results in bullying victims feeling anxious, depressed, isolated and fearful.
Deepti Kukreja, a social media user and an operations manager at a corporate firm said that she often gets random requests and messages where senders send lewd messages and pictures. She said that these messages comment on personal information and that can get triggering for her.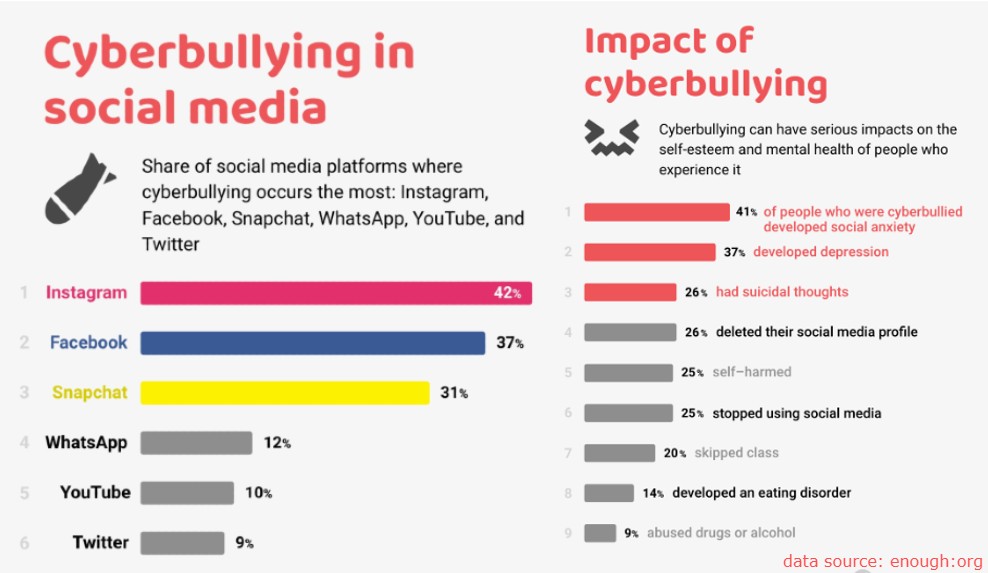 On Nov. 30, 2021, a rape case was reported in Kengeri was related to cyberharassment. The survivor *Yashaswini met *Nakul on social media, exchanged numbers, shared intimate pictures and videos. Nakul started to blackmail her and later raped her.
Cyberbullying expert Nirali said that there must be 'zero trust' on the internet. "No matter who you speak with, always verify and do not trust anyone blindly," she said.
She added that users should be aware of cat-fishing, honey-chats, and people camouflaging their identity. She also said that 7000 – 8000 cases crop up each year, with most of these being cases of sextortion, verbal/image abuse, defamation, and hacking.
Anisha said her writer-friend was harassed online for a fictional character in her book—she was called lewd nicknames. Anisha added that her friend was deeply affected by the toxicity and decided to leave social media for a while.
Nirali said that it is important for people to understand what would be considered bullying. She added that people often get a thrill from anonymously writing rude messages online—they do not realize when they turn into bullies.
Accidental bullies do not understand where to draw a line. Nirali said that they must understand that any comment which embarrasses, threatens, hurts or abuses is bullying.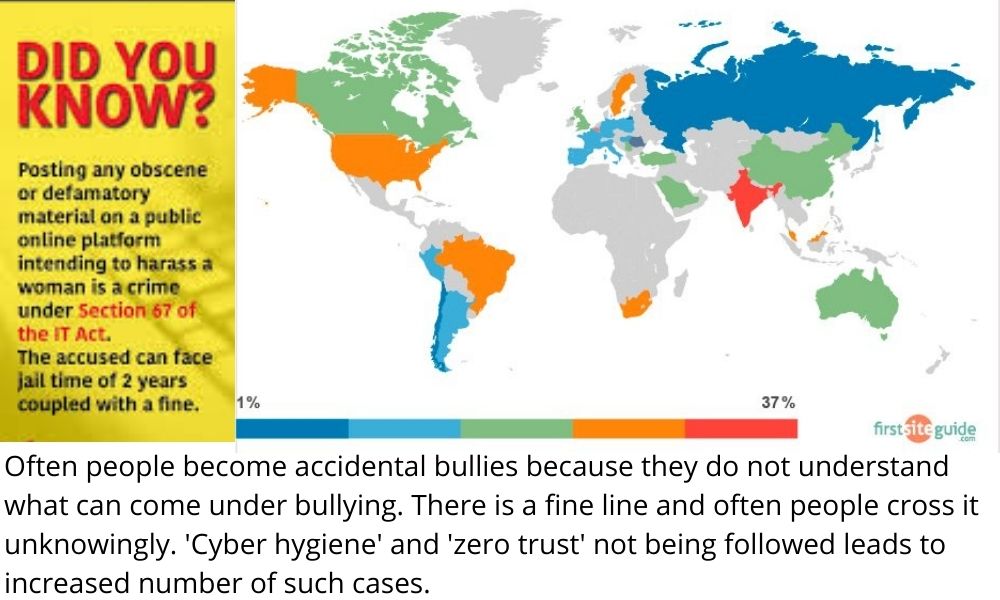 Cyber security analyst Moksh Makhija said, "Always remember, the internet never forgets." He added that people often get swayed online but must use the platform wisely to stay secure.
He said that although there are safety provisions, a lack of awareness among users leads to such incidents. "When people don't know how to use the internet, they tend to become easy targets for people," he said.
Advocate Prajwal Sharma also said that lack of awareness affects both victims and offenders because they do not know the consequences. He added that the rate of suicides in females increased last year due to trauma, defamation and sexual or mental harassment. He said it is concerning since it goes against Article 21 'Right to Life' which is a fundamental right.
Prajwal also appreciated the efficiency of the cyber cell in the country—there are cybercrime units in all states that deal with anonymous complaints seriously and aim for a speedy action process.
Nirali said that every action the user takes on the internet becomes a part of their digital footprint. She stressed the need for users to learn the rules and code of conduct. She said that people should stand up to online harassment. She added, "Staying silent gives the offender more courage to continue harassing others on the web."