Amidst controversies, another comedian's show has been cancelled in the city.
Bengaluru: Several contradictory claims have surfaced as to why Kunal Kamra's shows have been canceled in the city.
"It has been canceled for two reasons. Firstly, we didn't get special permissions to seat 45 people in the venue that can seat more. Secondly, threats have been made to shut the venue if I were ever to perform there. I guess this is also part of the COVID protocol and new guidelines. I suppose I am seen as a variant of the virus now," Kunal tweeted.
Kunal Kamra was set to perform at Kunal Kamra Live in JP Nagar's venue ArtKhoj between December 1 to 19. Sources said Kunal Kamra had canceled the event after the organizers have received several threats. Previously his shows have been canceled across several cities. Sources close to the comedian also said that Kunal Kamra had decided to cancel the event after the flak was received by the organizers. However, the organizers of the show were unavailable for comment.
Kunal further wrote, "For those on Twitters that have been wondering how 'A Kamra goes on to perform while a Faruqui has had to quit comedy', we can find solace in the fact that the ruling class is at least trying to oppress with equality. Maybe if we continue down the road of equal oppression, we would get to a point of equal liberation, in a post-climate change era."
However, several sources have been contradicting the comments. Local MLA Sowmya Reddy said that she had spoken to the police station to ensure the safety of the event. The police officials at J.P. Nagar police station said they had offered protection to the comedian.
Soumya added that Kunal still refused to perform as he had threats to public safety.
Sources close to Kunal said, "Though both the incidents look similar, this is entirely different from the Munawar Faruqi incident."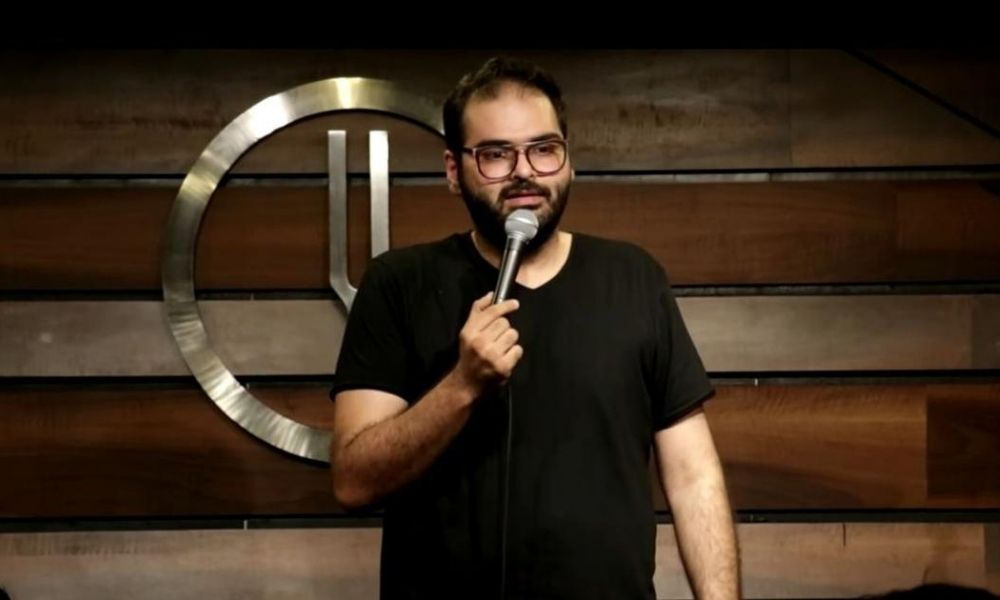 The cancellation of his show comes days after the cancellation of Munawar Faruqui's shows in Bengaluru's Good Shepherd Auditorium. The police officials denied him permission to perform while calling him a "controversial figure and a threat to public order and safety."
Previously, Kunal had commented, "The impulse of an artist, to be so calculative, a move in itself is the slow death of the art form. Laughter is beautiful, honest and most importantly spurred by spontaneity. With every passing year, I feel laughter is costing comedians more and more."
Human rights activist and advocate Narasimha Murthy believe that not just the Modi government but every other citizen is treating comedians as anti-national. "He said though jokes are necessary, people need to understand that it is just entertainment. Jokes are necessary for democracy to survive. One cannot hold the comedians responsible for the jokes they crack".
Last year, December 18, Indian Supreme Court had issued a show-cause notice to Kunal Kamra for his tweets against the top court, alleging contempt.