Two educational institutes in Hassan and Chamrajanagara reported fresh cases taking the total active cases to 2334 across the state.
Bengaluru: District administrations are on high alert after several educational institutes in Hassan and Chamrajanagara reported coronavirus clusters on Monday afternoon.
District officials say 13 students at government-run Morarji Desai Residential School in Guramaranahalli village in Channarayapatna taluk of Hassan and 11 students at Chamarajanagara Institute of Medical Sciences have tested positive for COVID-19.
The Director of the college and his wife are also among the infected people taking the toll to 13, Dr. Mahesh, a professor at the college and also the Nodal Officer for Chamrajanagara District Covid Hospital said.
However, the numbers given by the college and government bodies differ.
Out of 750 students at the college in Chamarajanagara, the officials have tested 450, and seven came positive on Monday afternoon, said Dr. Nagaraju M, District Surveillance Officer.
The district health department said the tests are ongoing and the results are awaited tomorrow.
"The students are safe and have been moved to the nearest district hospital. Regular preventive control measures are being taken at both the districts," Nagaraju added.
Both the institutes have been shut down by the district government administrations.
Dr. Shivshankar, District Surveillance Officer (D.S.O), Hassan said the school administration collected 190 swabs during a routine check on Sunday afternoon. Thirteen of them returned positive yesterday.
"All students are asymptomatic and are currently in isolation at the hostel premises. Among the 12 professors we tested, and the primary contacts of the students, none of them returned positive," he added.
However, officials from the health department say that an increase in the number of covid clusters across the state is concerning. The government should tighten the covid restrictions and social distancing protocols should be enforced strictly. Recently, the rate of covid tests in the state has gone down, he added.\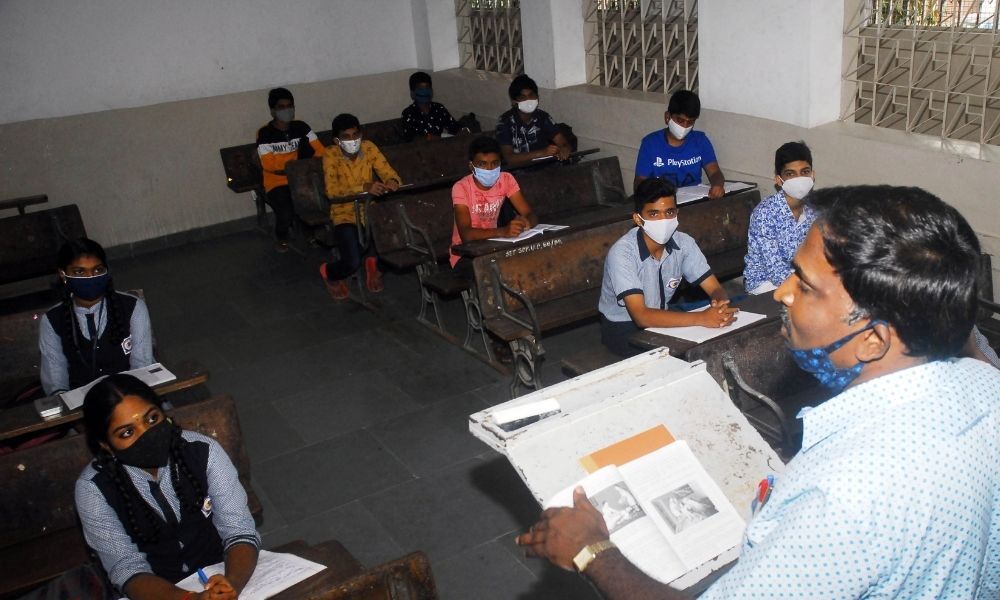 The recent updates come after at least four covid clusters have erupted across Karnataka over the last few weeks — two in Bengaluru and one in each from Mysore and Dharwad.
On Saturday morning, more than 77 students have tested positive at Shri Dharmasthala Manjunatheshwara (SDM) medical college in Dharwad, taking the total toll to 281. Reports suggest 275 students are asymptomatic and only six have developed mild symptoms.
Earlier, at least 12 students of Spurthy College of Nursing in Anekal, Bengaluru, tested positive on Friday. And On Thursday, The International School Bangalore (TISB) reported about 33 positive cases among the students.
Urging people not to panic over the recent clusters and news of the Omicron virus in the South African returnee in the state, the Karnataka Chief Minister Basavaraj Somappa Bommai refuted all claims of a lockdown on Monday.
Speaking to the reporters at Davanagere, he said, "We have issued instructions on guidelines to be followed at schools and colleges. But educational institutions will not be closed. And there is no plan to impose a lockdown in the state. The state government is in constant consultation with the Centre and experts. Precautions are being taken according to their guidelines."