The number rose from 1385 in 2019 to 4583 in 2021.
Missing children cases have gone up by 31 per cent from 2019 to 2021 in Karnataka. There is a significant increase in the number of untraced children from 550 in 2019 to 897 in 2021.
National Crime Record Bureau (NCRB) data suggests that 336 boys and 496 girls were registered as missing in Karnataka as of 2019. However, according to figures from Bangalore Oniyavara Seva Coota Organisation (BOSCO), a non-profit humanitarian organisation, the number of missing boys outnumbers the number of missing girls.
"We have six reports of missing boys in the current month. From June 2020 to May 2021, we had a total of 18 boys who were registered missing with us. Out of those boys, 10 continue to remain untraced," said, Hema, provisional organiser, BOSCO. She also added that most of the parents come to report at BOSCO because police ask them to wait for 24 hours before filing an First Information Report (FIR). BOSCO gets into the process of looking for the missing child as soon as the report is filed with them.
Fatima, whose both sons went missing on November 1, 2021, said that she was asked to wait for 24 hours before the police filed a report. Police with the help of BOSCO was able to trace one of my sons while the search for the other is going on.
Anu, another mother whose son went missing on November 9, 2021, said that the police are lagging in their investigation. "They didn't even come to check the closed-circuit television(CCTV) cameras around my house. They keep telling me they're looking for my son, but he hasn't been found yet," said, Anu.
In a recent judgment, Karnataka High Court has suggested the state government to think about forming a special investigation team (SIT) due to the increase in child trafficking cases in Bangalore.
Father Johnson, from BOSCO, said that the reason behind disappearances is not always child trafficking or kidnapping. Most of the children that are reported missing are from poor families, generally ragpickers, beggars, or homeless."Poverty and mental illness are frequently cited as factors for these children's escape," added Father Johnson.
Anita Pawar, Sub-inspector, at Seshadripuram Police Station, said that most of the children run away in order to escape poverty and violence at home. "An increase in the mental stress in children is being observed and we provide them counselling and therapy after recovering them," she added. "We file a report after doing some work to get an understanding of what really happened. Specifications of a missing child are uploaded on Karnataka State portal of missing children and all the police stations are informed," she said.
The Karnataka State Child Protection policy states that every child must be safeguarded from any potential harm. It mentions the utilisation of cutting-edge technology and prompt assistance to young victims. To prevent crime against children and defend their rights, technology such as Geographic Information Systems, Artificial Intelligence, Big Data analysis, and others must be deployed.
"We don't shut the case of a missing child. We have had cases that go up to 20-30 years till we actually find the child," said Pawar. There is no stone unturned and the police force deals with these cases with utmost sensitivity, she added.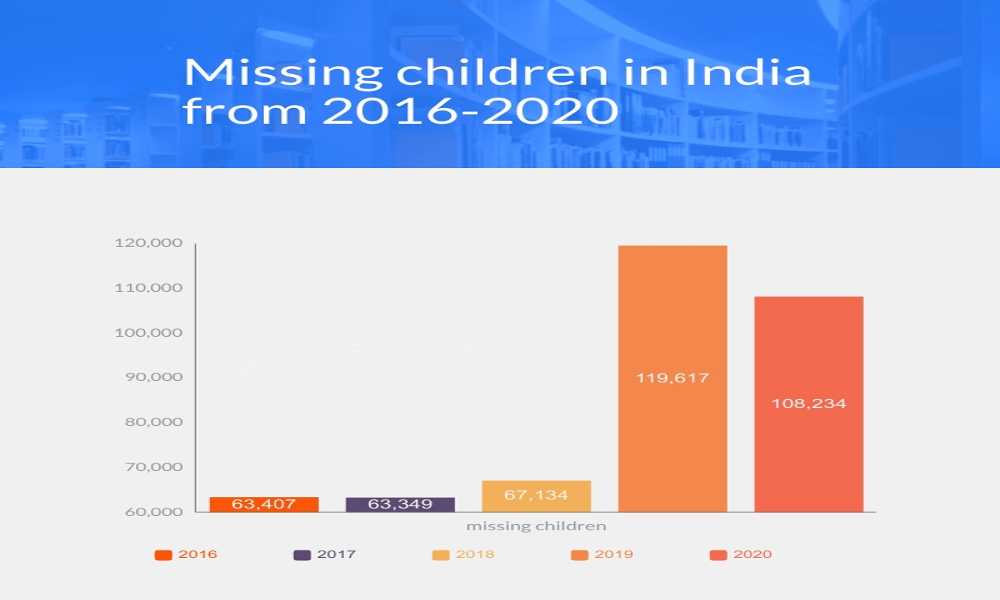 Mohini Singla, a lawyer, said that special juvenile police units should be deployed for safeguarding children and dealing with crimes against them. "There is a certain onus that lies on all of us, including parents and children themselves. Children must be taught the use of 100 number in case of emergency and other activities of raising an alarm," she said. There is also a great need to use extensive technology in cases like these to track children as soon as they are reported missing, she added.